Nestled in the beautiful town of Interlaken, we were surrounded by mountains and lakes that made this one of our favourite spots in Switzerland. Our first few days was accompanied with nonstop rain, but we didn't mind, instead we just watched the clouds roll in and out disguising the true heights of the mountains before us. On our first real day of exploring Interlaken we decided to take a hike near the hostel we stayed at. This hike from beginning to end was just surreal, we had our camera in a wet bag to keep it dry but instead found ourselves constantly reopening it because every 10 steps we would see something even more beautiful than the last. All the rain had made for the most beautiful lush and vibrant backdrop you could ask for, and unlike Edmonton, rain does not equal mosquitoes. When we eventually got to the base of our hike we were impressed by their way finding system, or better known there as "Wanderweg." There system is simple; it is comprised of yellow signs pointed in the true direction of the path with the name of the hike followed by how long the duration of the hike is. Since about 65% of Switzerland is comprised of the alps, it only makes sense for them to have this art down to an science. Our hike up the mountain was so peaceful, the ground was a saturated red and the trees engulfed us from every angle hardly allowing us to even feel the rain. We initially gave ourselves 3hrs for our hike, but since we couldn't help but stop every second to take photos we never even came close to this goal so we decided we would have to come back since we had a chocolate making class to get to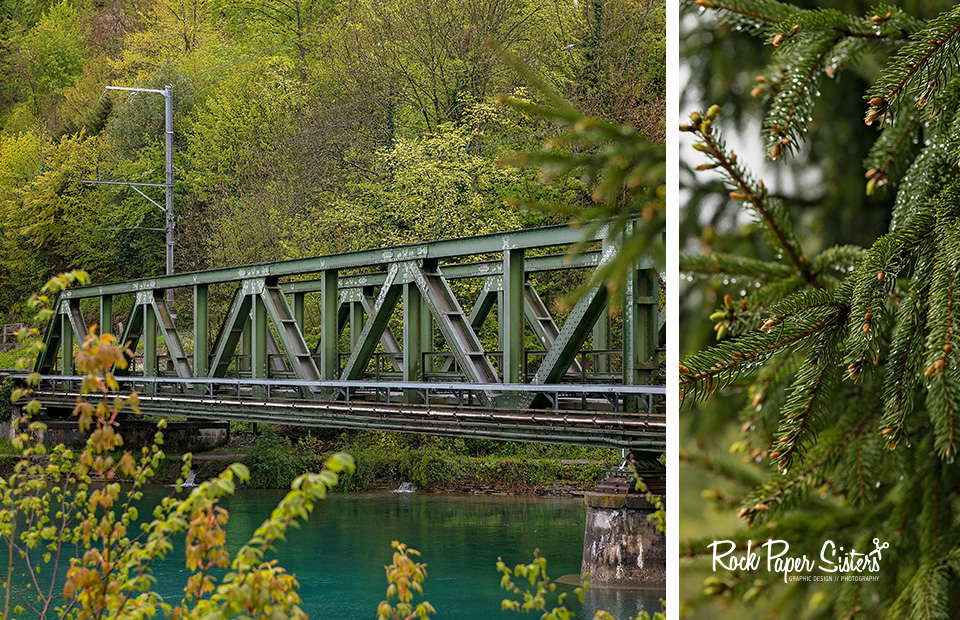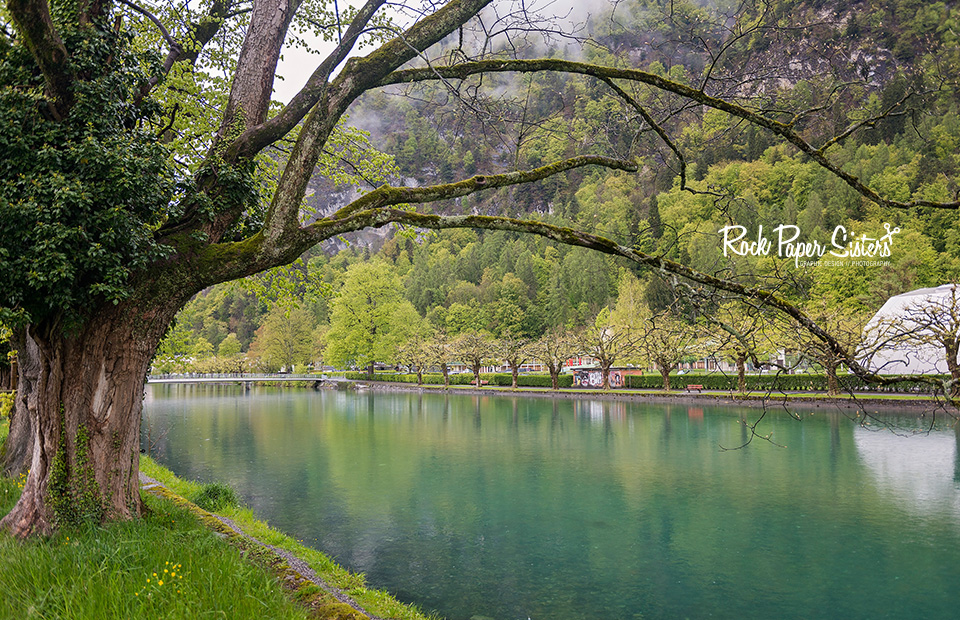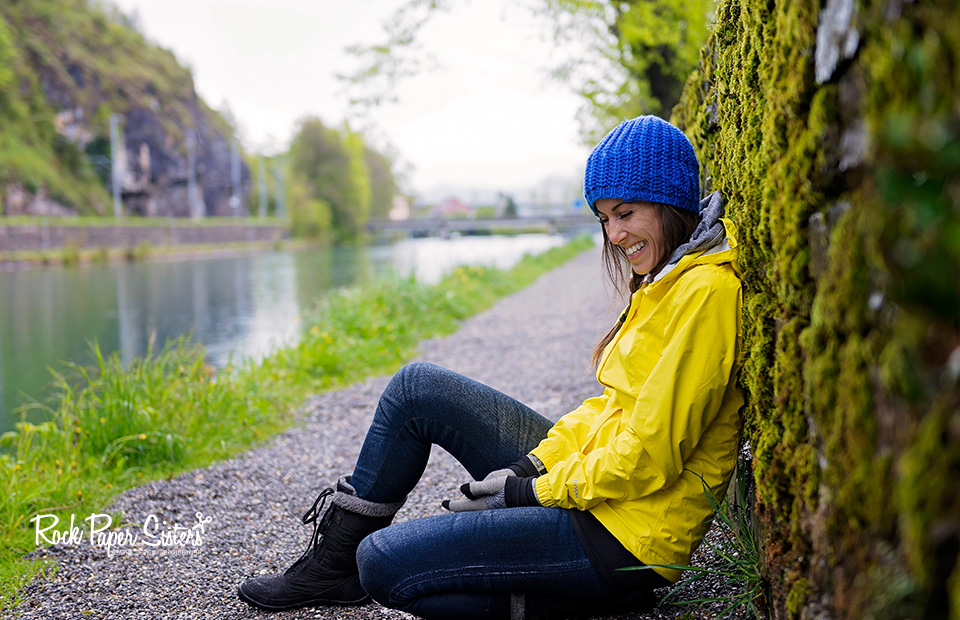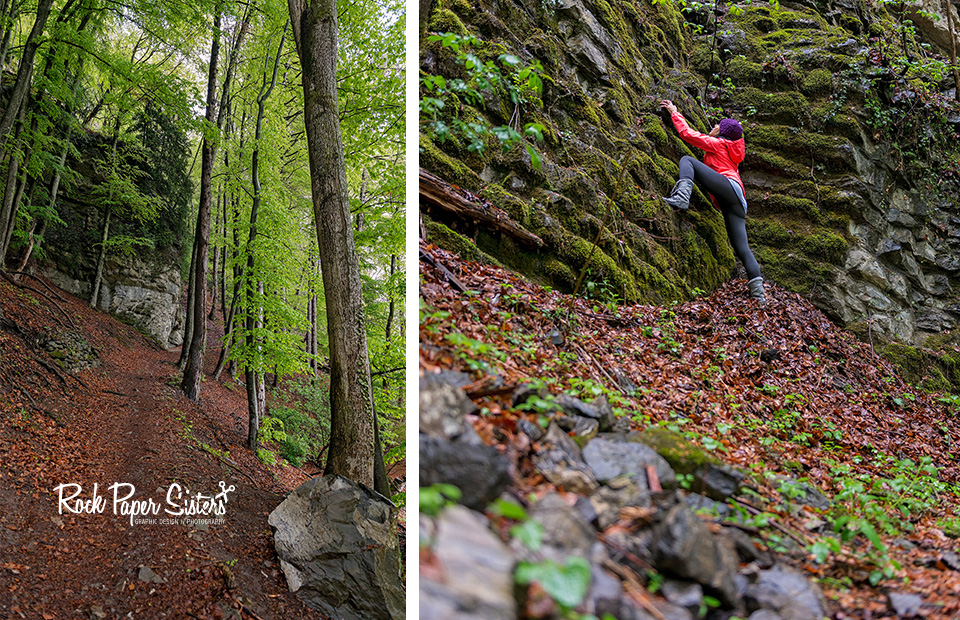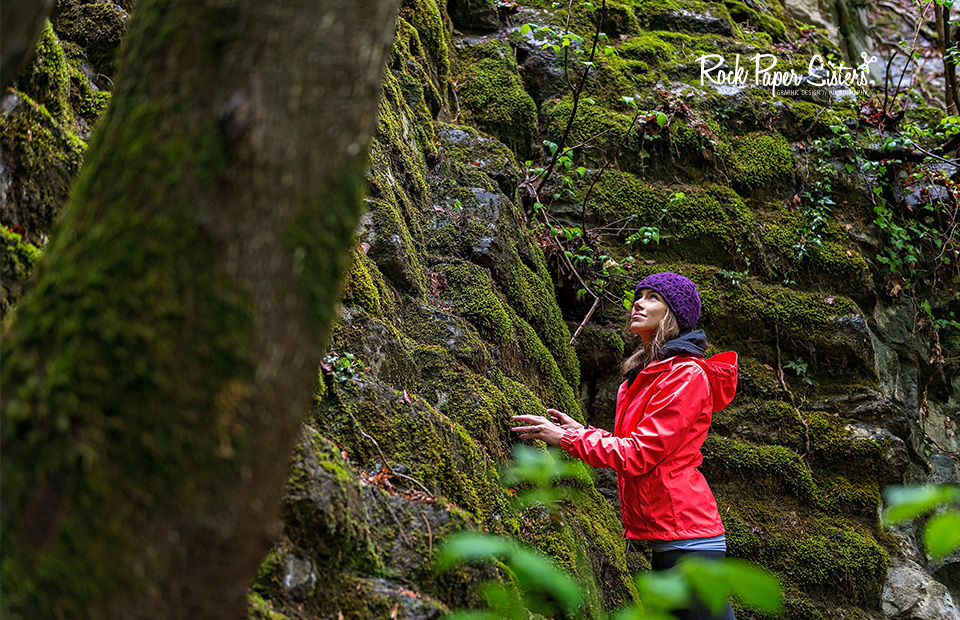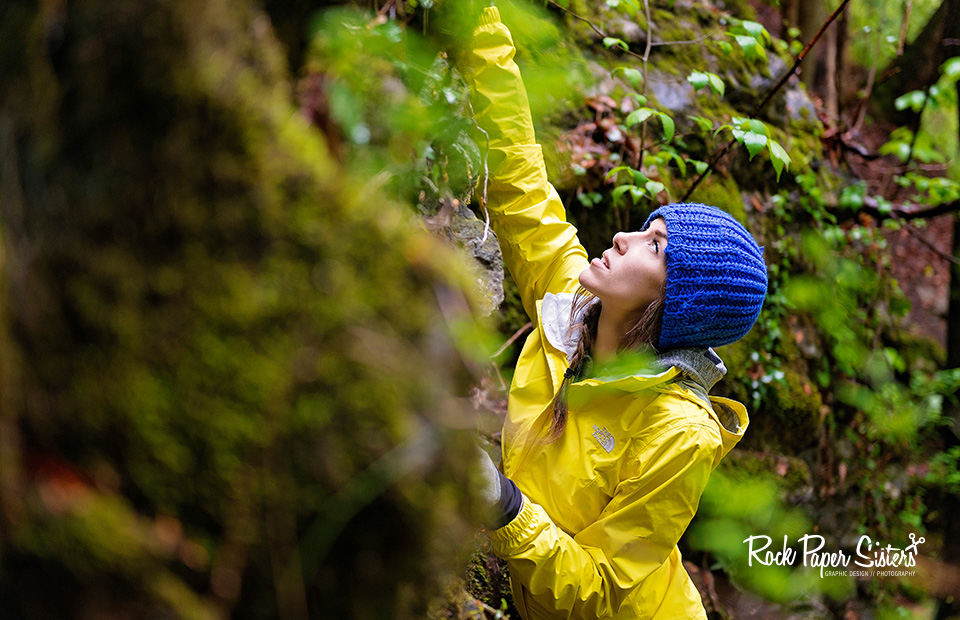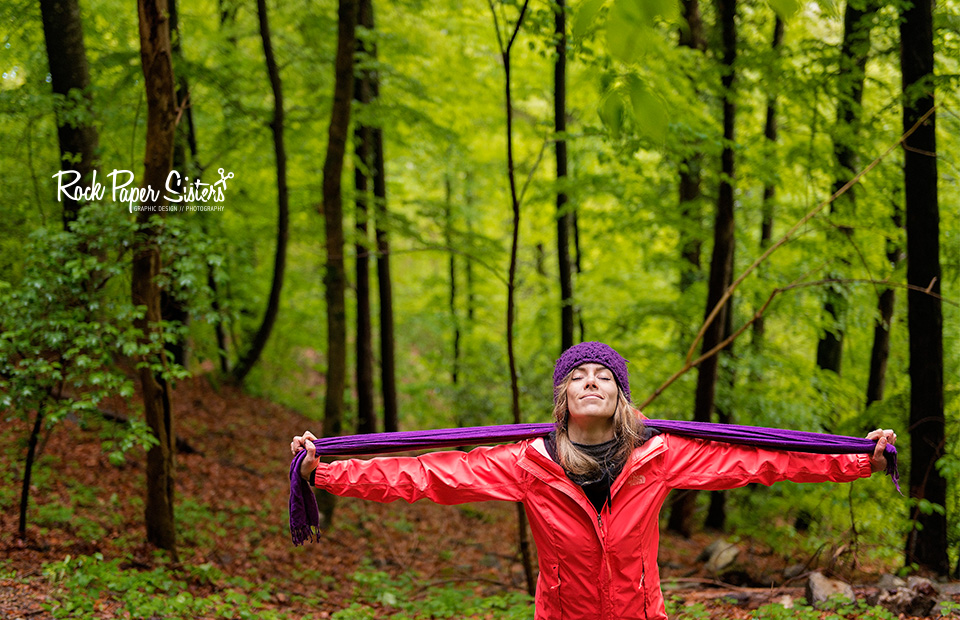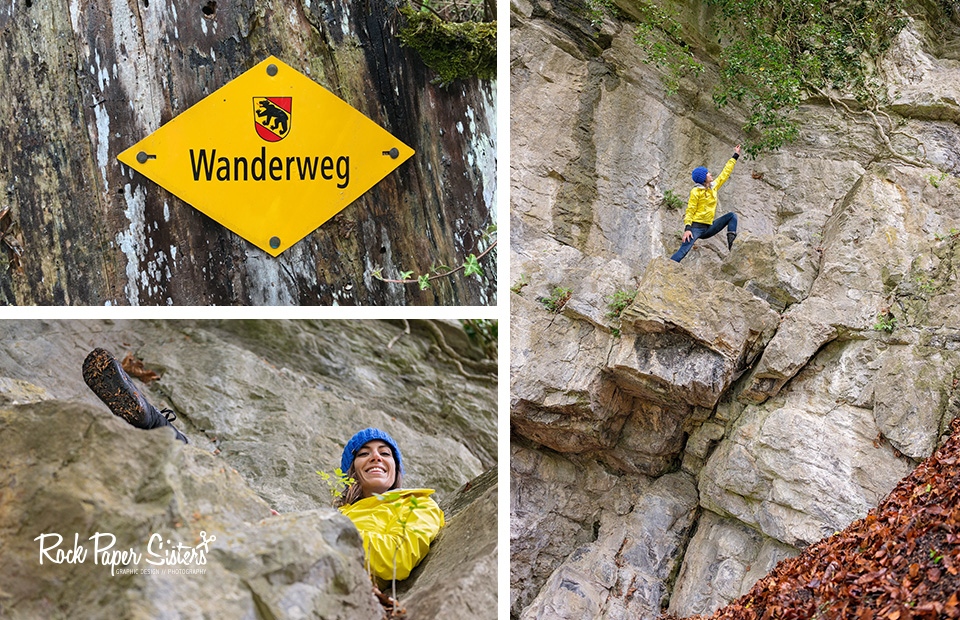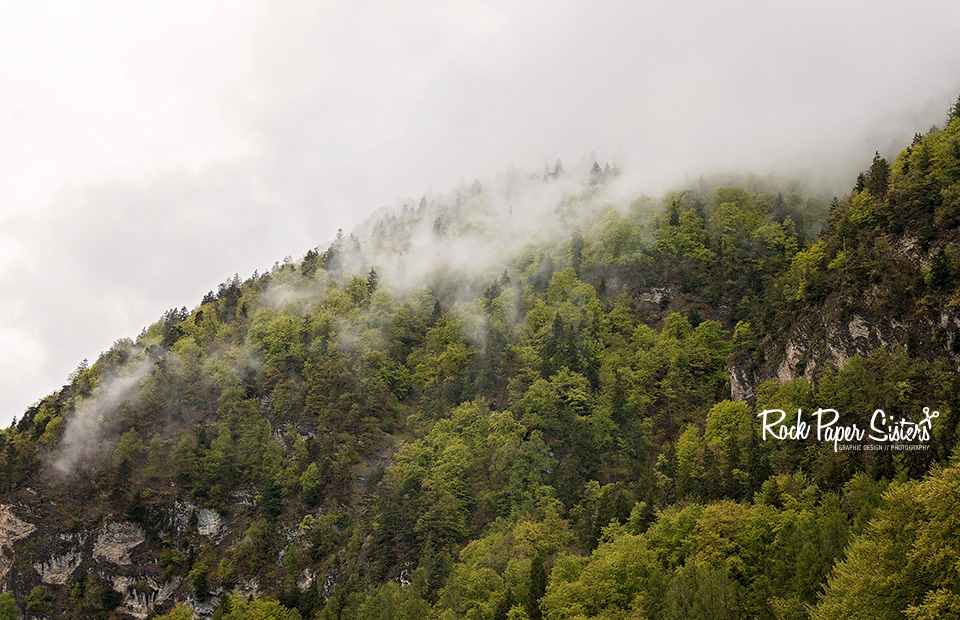 If anyone has ever played the game "word association" it's where someone say a word (any word) and you try and think of a word that relates to it as fast as you can. When the two of us hear the word "Switzerland" both our answers were the exact same (surprise)… Chocolate!!!! So when we saw a flyer for a chocolate making course we pretty much booked it right on the spot. As we started our venture into the town of Interlaken it didn't take us long to find the "Funky Chocolate" it did however take us forever to find parking (more on that adventure later). The store was decorated with the perfect Swiss theme. Everything in the store focused on the accent colour red, and the graphic designers in us appreciated every carefully sought out detail inside. The shop itself is quaint, and some of the chocolates they have created are just outstanding, such as complete 3D skulls, and very realistic other body parts I'll leave to your imagination 😉 The back of the shop is where the magic happens. Behind the rope opens up to a  chocolate laboratory consisting of a long metal table wrapped in syran wrap with bowls set up with ingredients, aprons, and of course adorable red chefs hat. We absolutely fell in love with Tatiana; our chocolate master for the day, who had a secret soft spot for us Canadians. She taught us several facts about chocolate, such as why Switzerland is known for having the best chocolate in the world… the secrets out, and the answer is = happy cows. There were some facts we could have gone without, such as; white chocolate is technically not chocolate at all, but made from the fat of the cocoa bean and a ton of sugar). After our lesson in chocolate and sampling all the different types, we then began our lessons to mastering the art of chocolate. We had the choice to make milk or dark, so we both decided to go with milk, carefully mixing it to the right temperature and sampling every chance we could while taking all the photos we wanted. Our final steps of decorating the chocolate was definitely the funnest part, there are so many options and styles we never even knew about, such as applying chocolate transfer sheets, and creating "Pollock chocolate" which we will post in the near future. Our final products were not only beautiful but probably one of the yummiest chocolates we've ever had. The entire experience was amazing, and even with a full class, it felt like we had a one on one experience the entire time.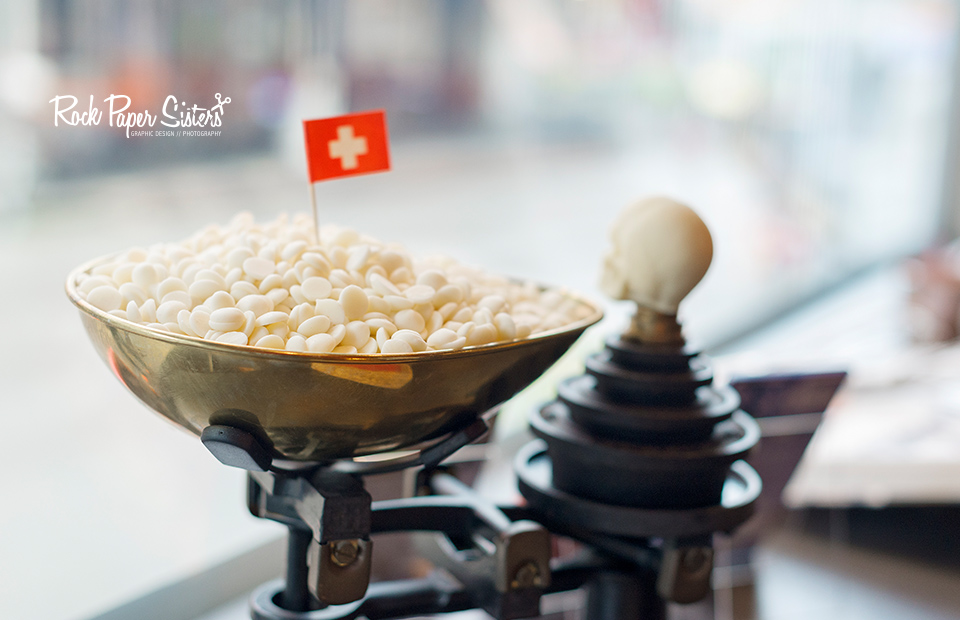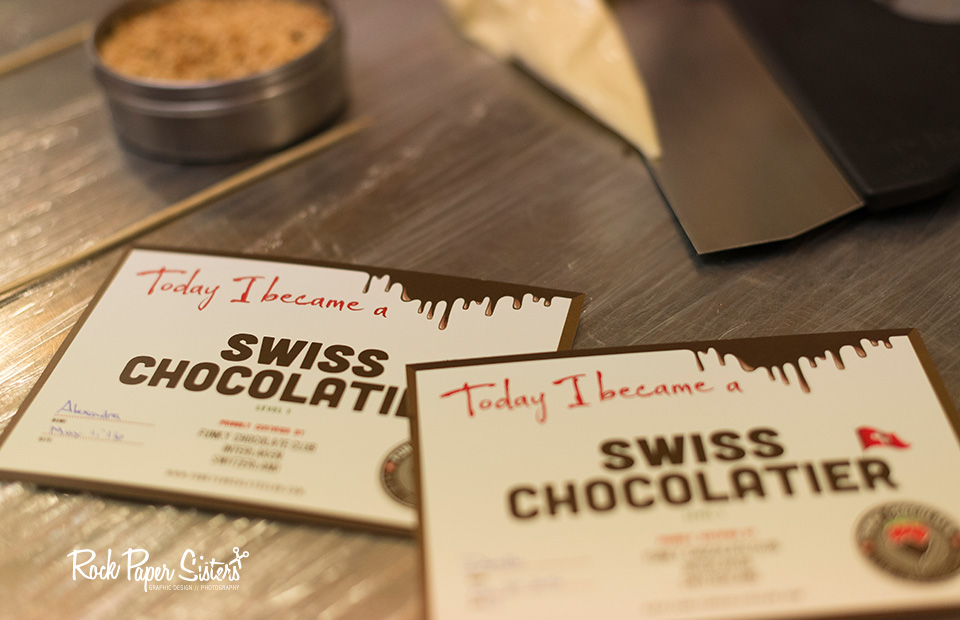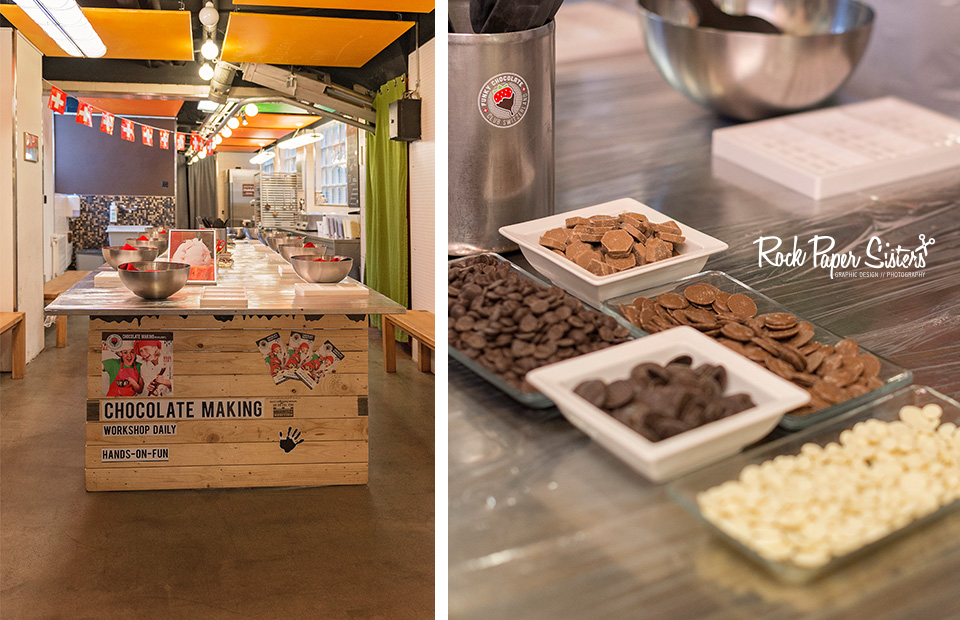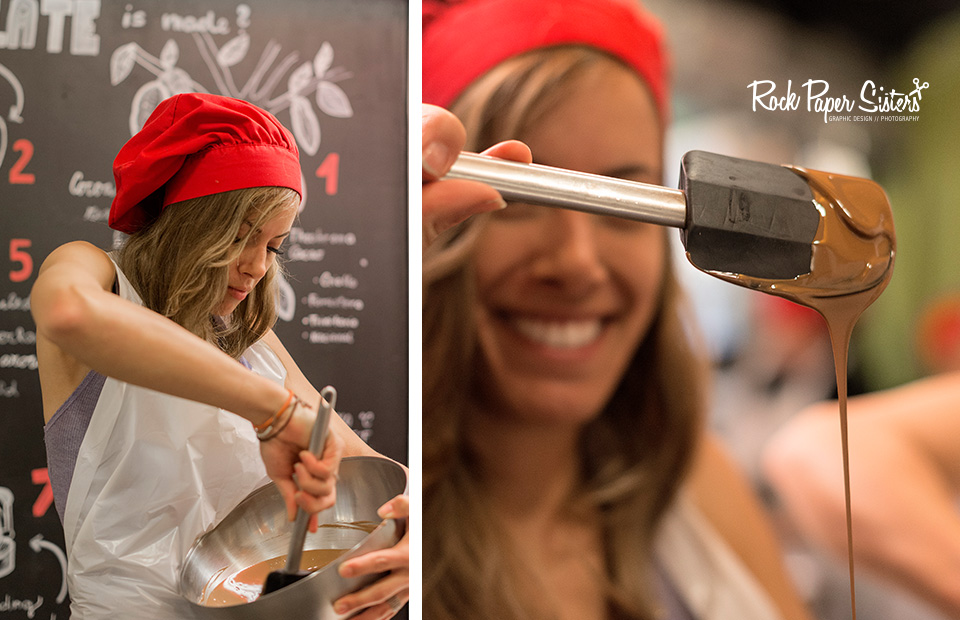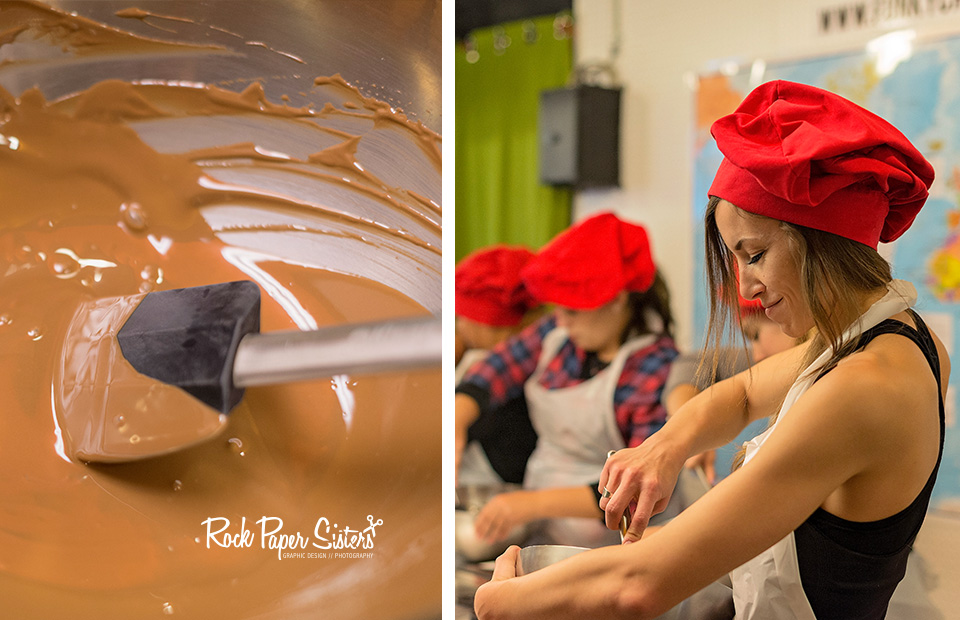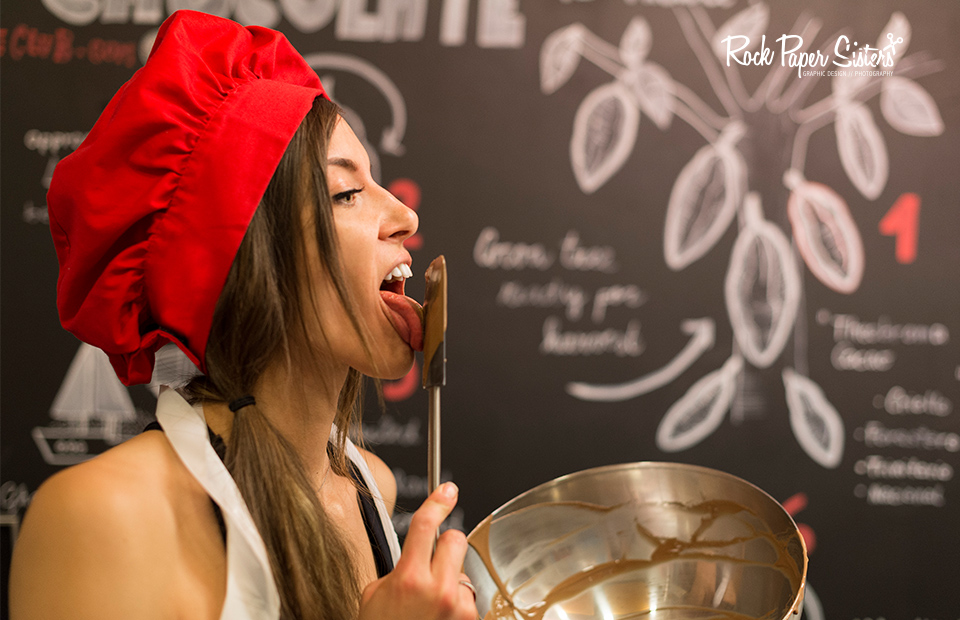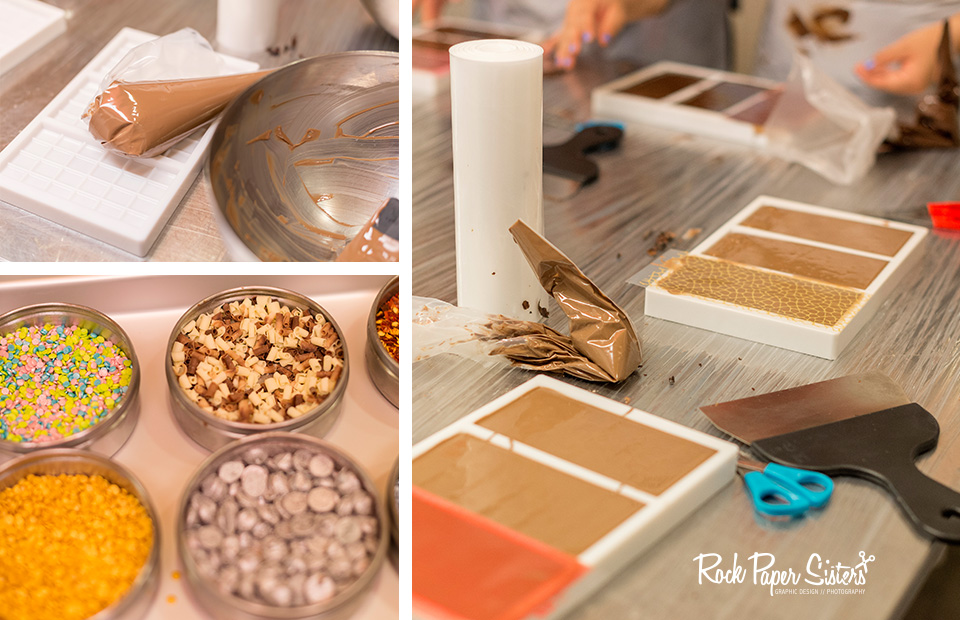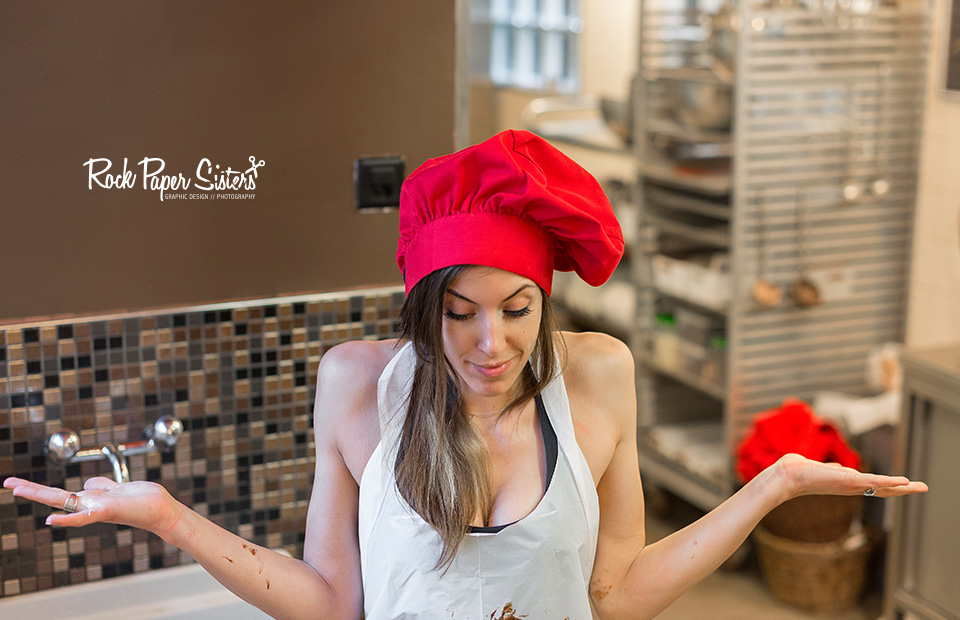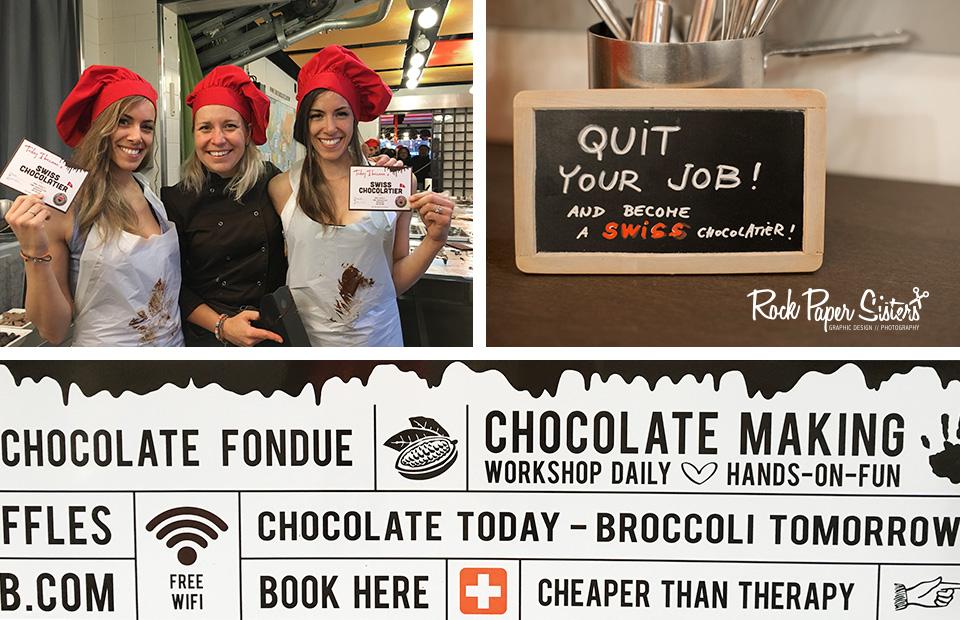 We woke up at the crack of dawn to cross off a very important item on our bucket list, to board the Swiss Alps in the world renowned Zermatt (think of that mountain peak on the Toblerone chocolate). It's a bit of a process to get there from Interlaken, but definitely a worthwhile experience. The roads leading to Tasch were interesting to say the least, there wasn't a second of straight away, instead you're pretty much going up and down and around corners the entire time (thankfully neither one of us are backseat drivers). Then we came to a halt. We didn't realize why we were stuck at a red light for a solid 20 minutes, all we knew was we paid $40 for a toll. When the light (we were convinced was broken) finally turned green, we followed the car in front of us, and loaded onto a car train, put our car in park and turned the engine off. We went through a tunnel for about 15-20 min from Kandersteg to Goppenstein through the Loetschberg. Another first for us. When we got off the car train we still had a ways to go, but it wasn't long before the scenery changed from lush green to pure white. We stopped at Tasch to park our car for 2 days and took the train (the first train we can actually remember being on in years). We were so excited to snowboard we rushed off the train, carried our luggage through uphill cobblestoned streets to drop off our bags and change into our gear, all in record timing. As we got to the ticket stand we were told that today was the start of their spring season, and they were no longer open til 4pm, but 2pm. We debated and decided that we wanted a full day of boarding and would do so the next day. Instead we walked around the cute little car free town and thought we'd get a bite to eat… nope, everyone closes from 12:00pm-1:30pm so we instead made sno(wo)man's out of the little snow found in the town and gave them a little twin touch with pine needle eyelashes and matching bikinis.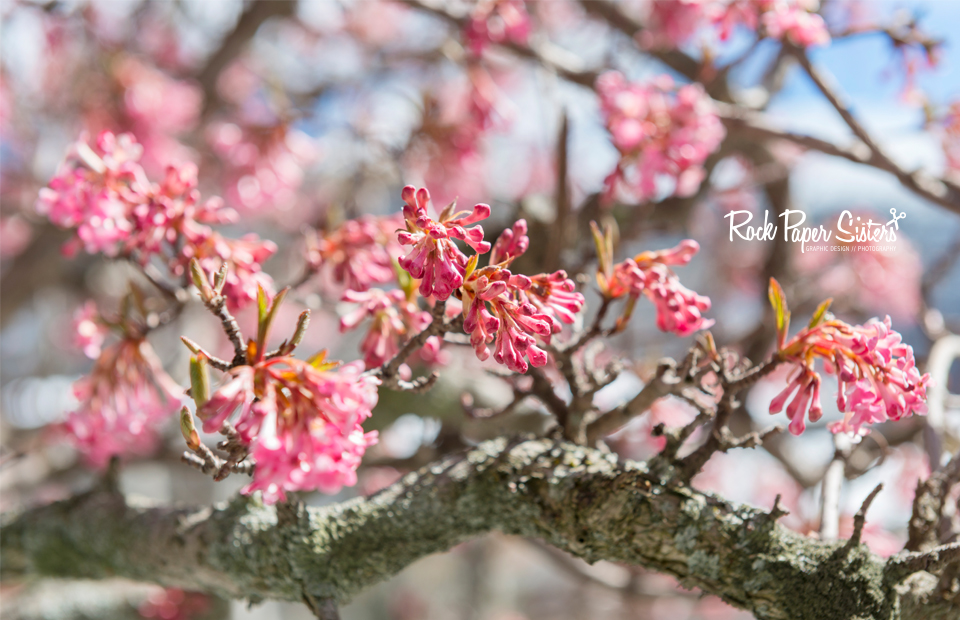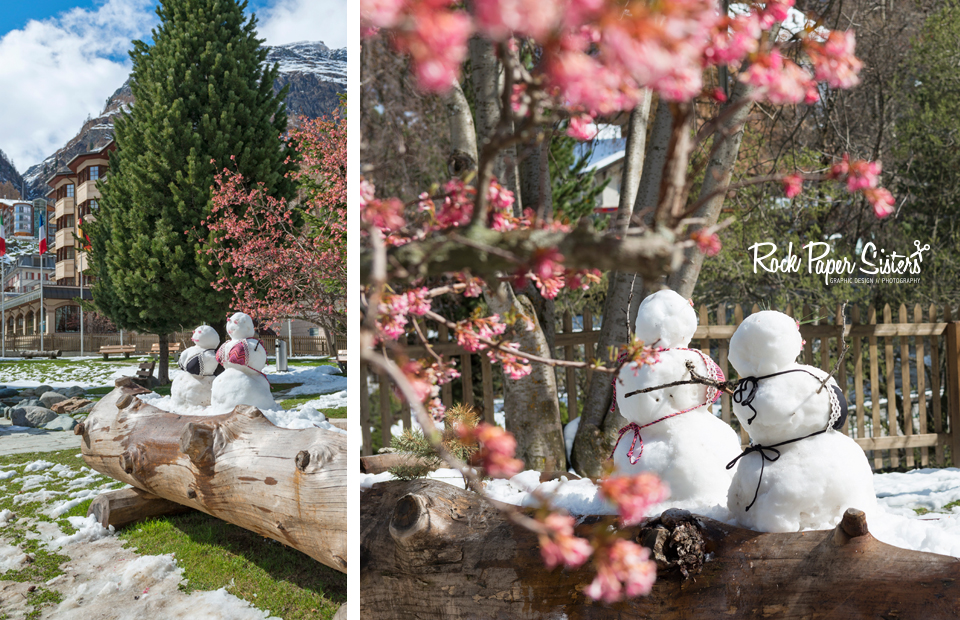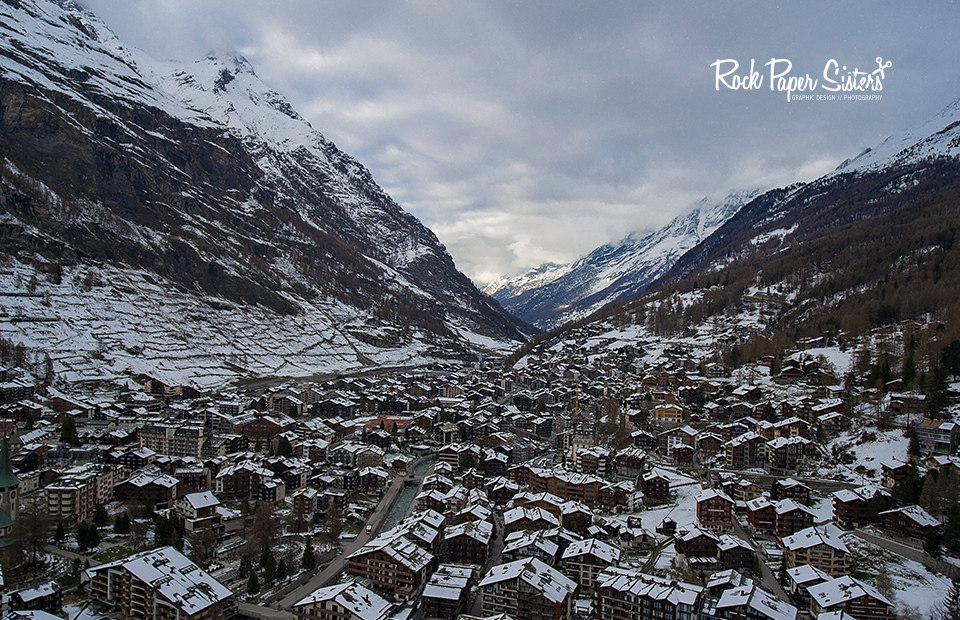 Another day of waking up super early, we maximized our boarding time and headed straight to the rental shop, then bought our tickets to go up the mountain (which were told was only half open) due to construction. As we got to the top of the mountain we were blinded (literally… the reflection from the snow was blinding that we kept our googles on 95% off the day). The gondola ride going up we noticed the hard pact snow for the skiers, and just off to the left was this untouched powder just calling our names. Since everyone but a handful of people ski, we felt like we had the place to ourselves, and our first run was absolutely amazing. We put the first lines in the mountain and continued to for the rest of the day. We finished the day on a tradition we've been doing since we've started snowboarding, to board the last spring run of the year in our bikinis no matter what the weather. Overall this day marked not only the best day on our entire trip, but one of the best memories in our lives.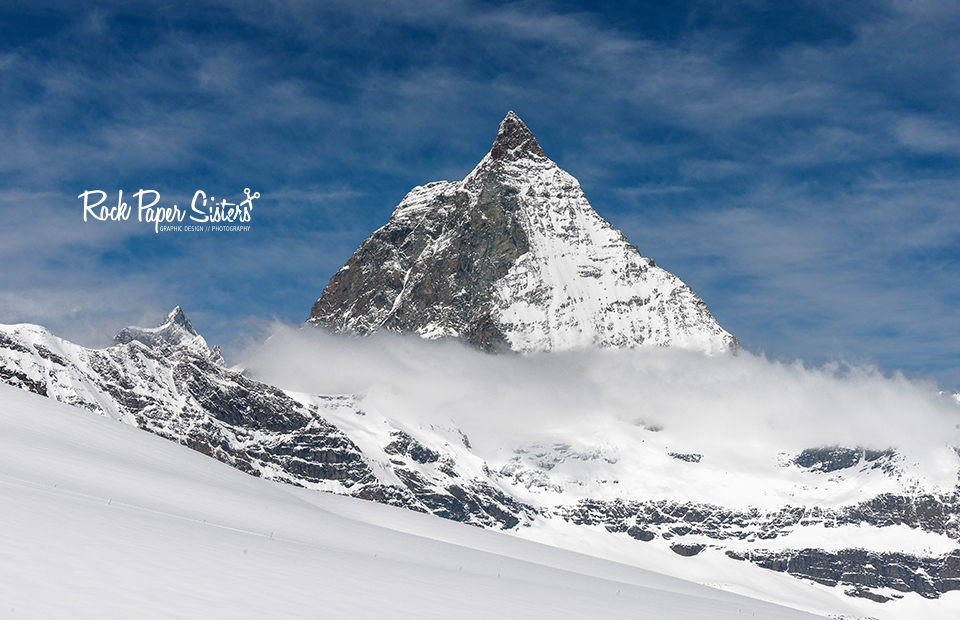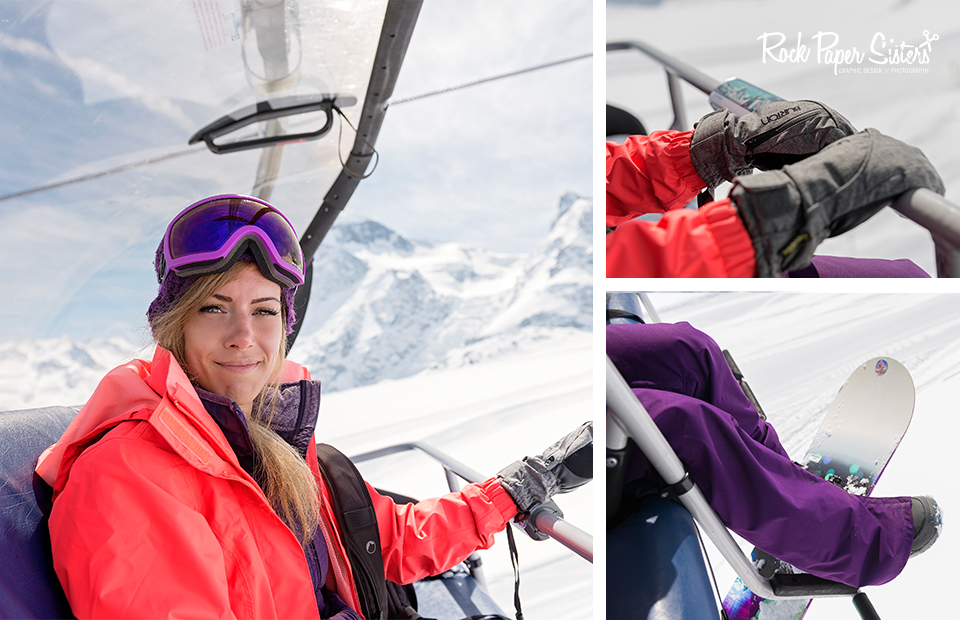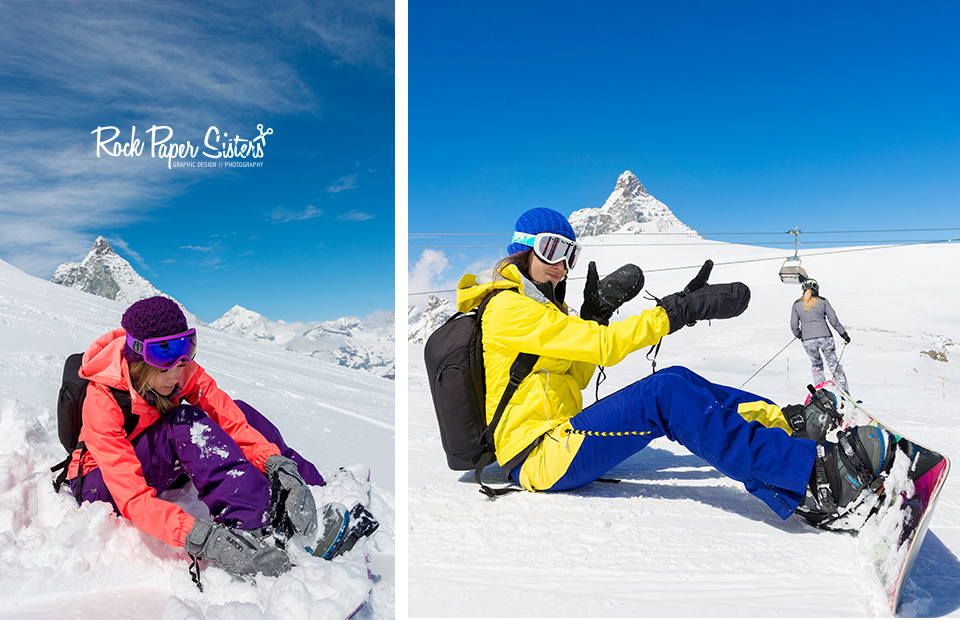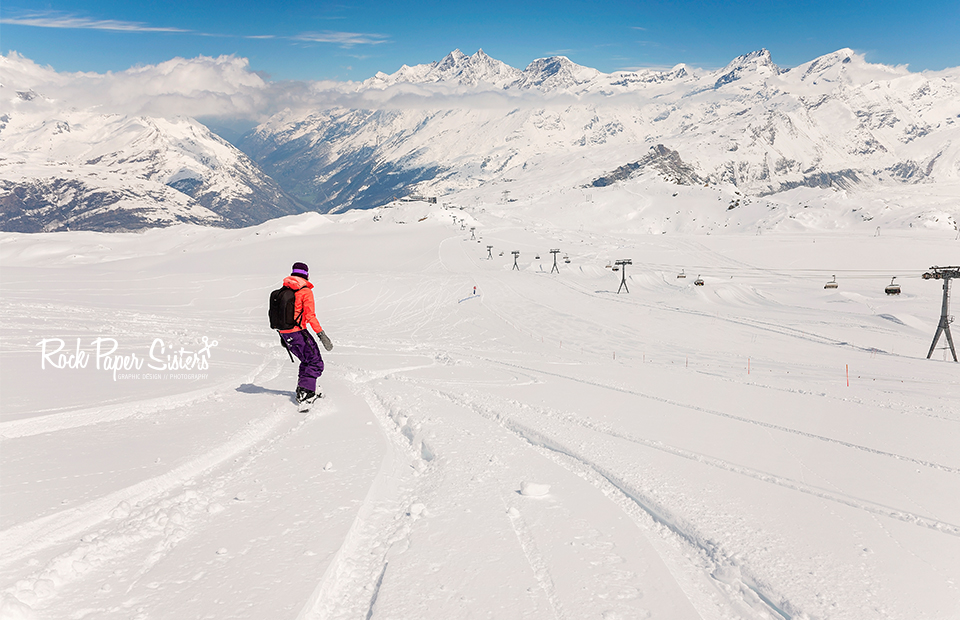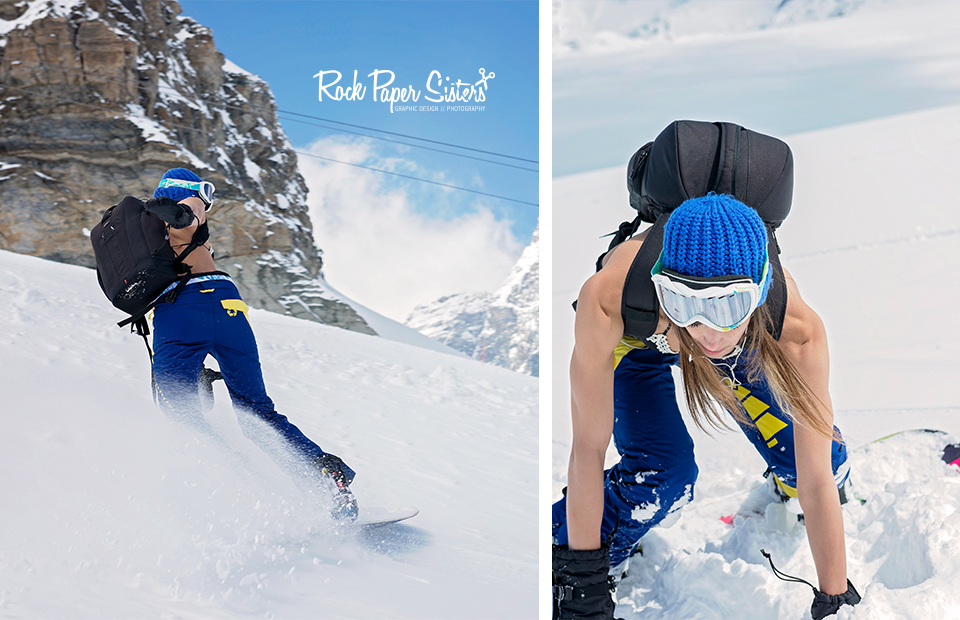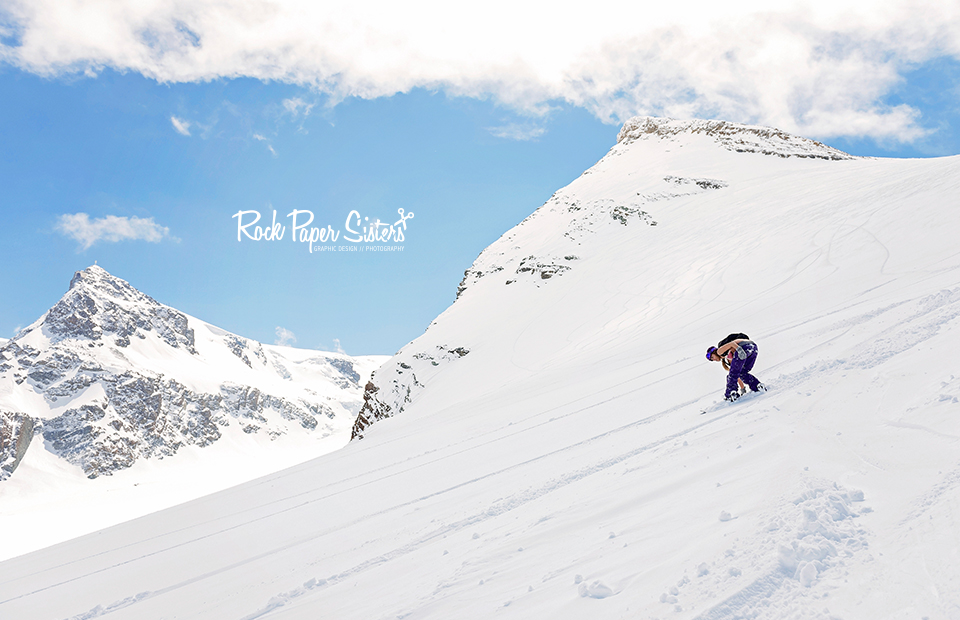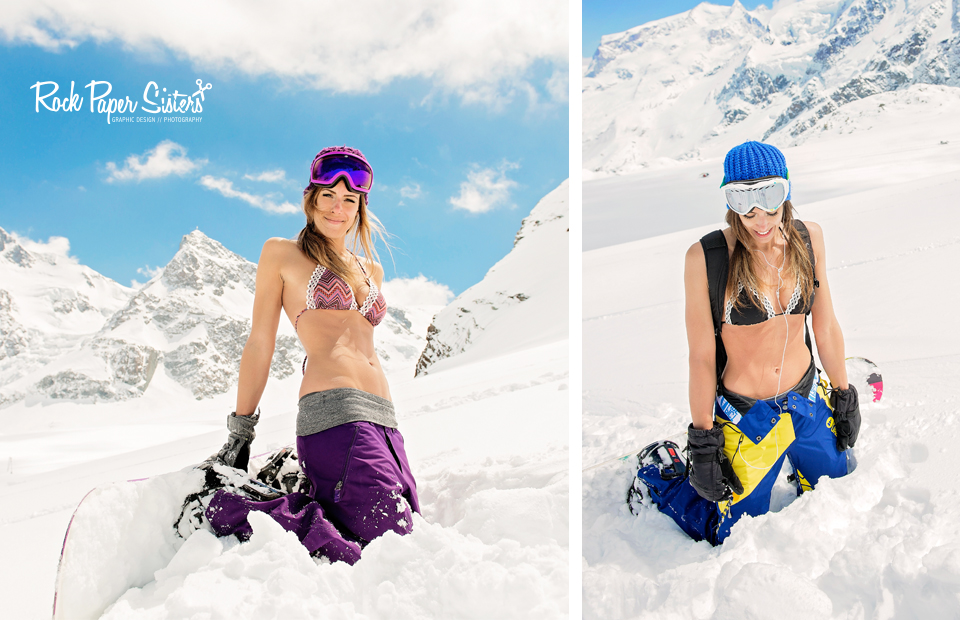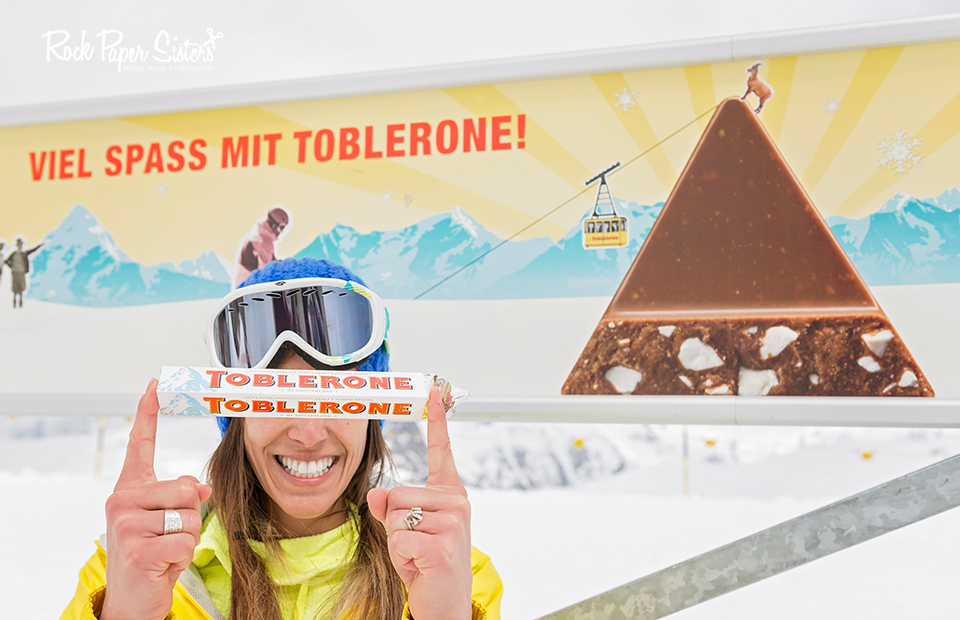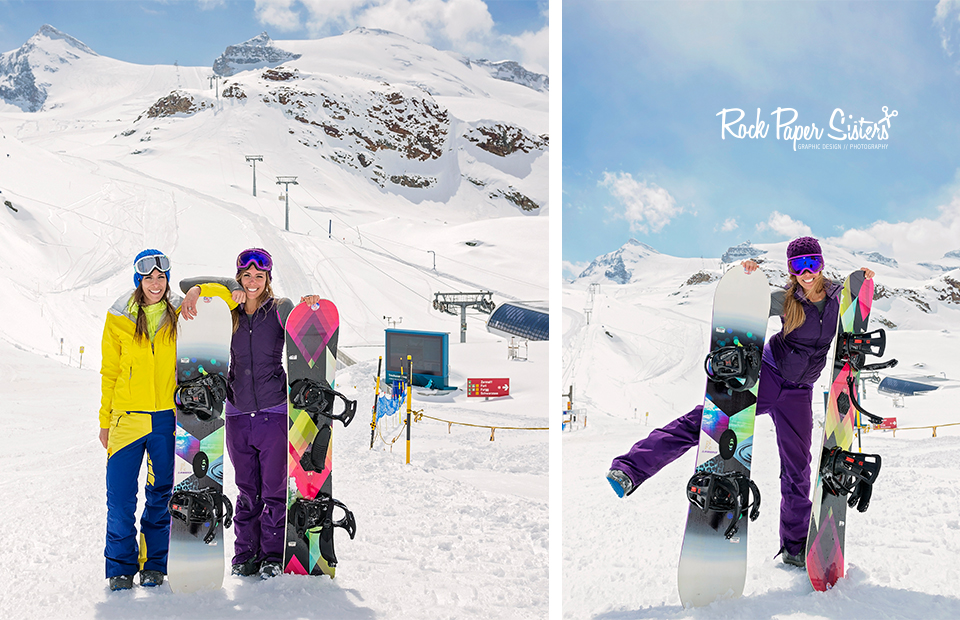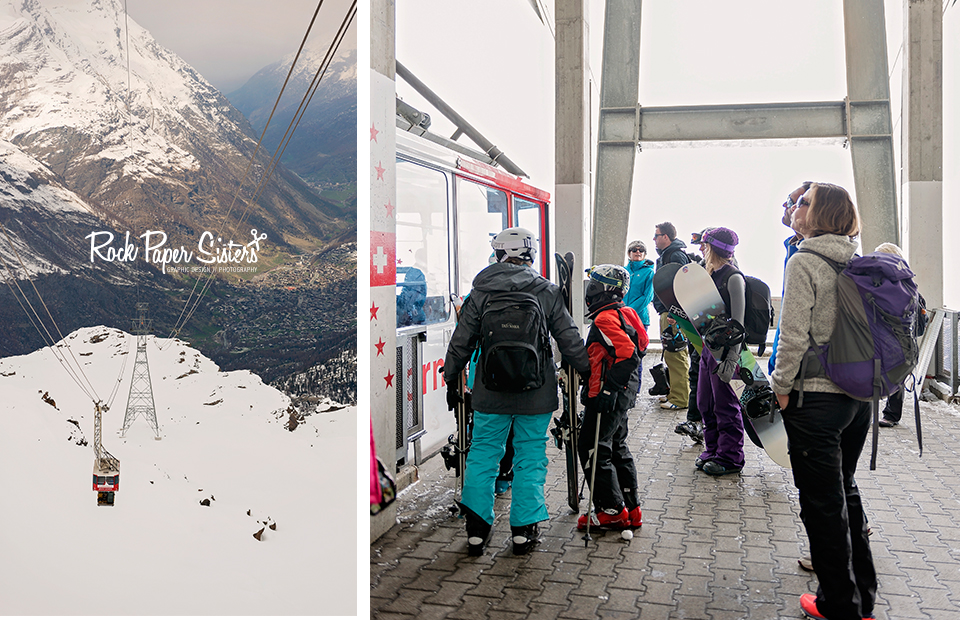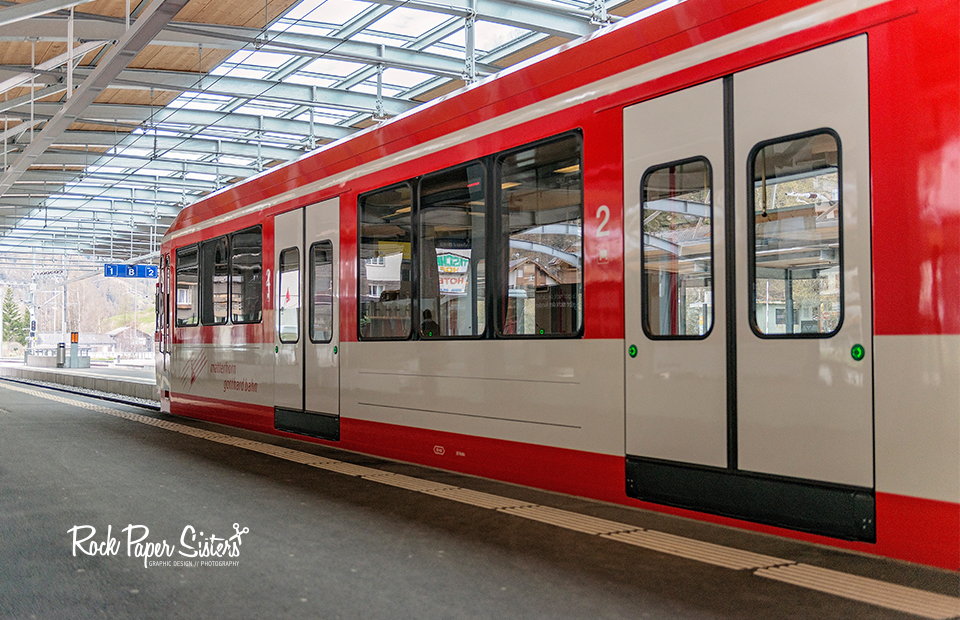 We spent the night in Italy in a hotel I can only describe as very "Shinning-ish" I'm pretty sure we were the only ones in the entire hotel so the lights were on sensors to conserve energy so the entire place was dark and old, we were actually expecting to see another set of twins at the end of the hallway. We didn't spend much time in Italy even thought it was absolutely beautiful, we did however make sure we had an official Italian pizza and latte, both were indescribably good. As we crossed the Italian border back to Switzerland we were stopped by an officer and asked three questions; 1. Where are you from? 2. Are you sisters? 3. Are you twins? and just like that we headed to our next stop in Locarno, Switzerland. Since we had yet to rollerblade (mostly due to the rain) we finally busted them out in the most perfect location, along the waterfront in Locarno. This stretch of pavement carried on for several km where we ran into groups of fellow rollerblader. There were so many amazing places to stop at along the route, including adorable trustworthy ducks the most amazing graffiti, and kind strangers teaching us their native tongue.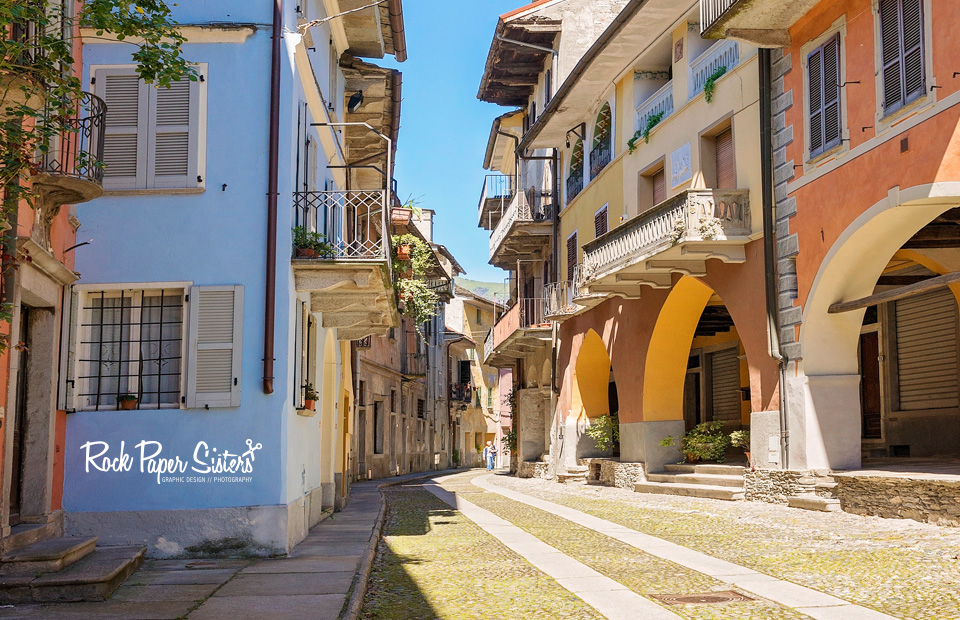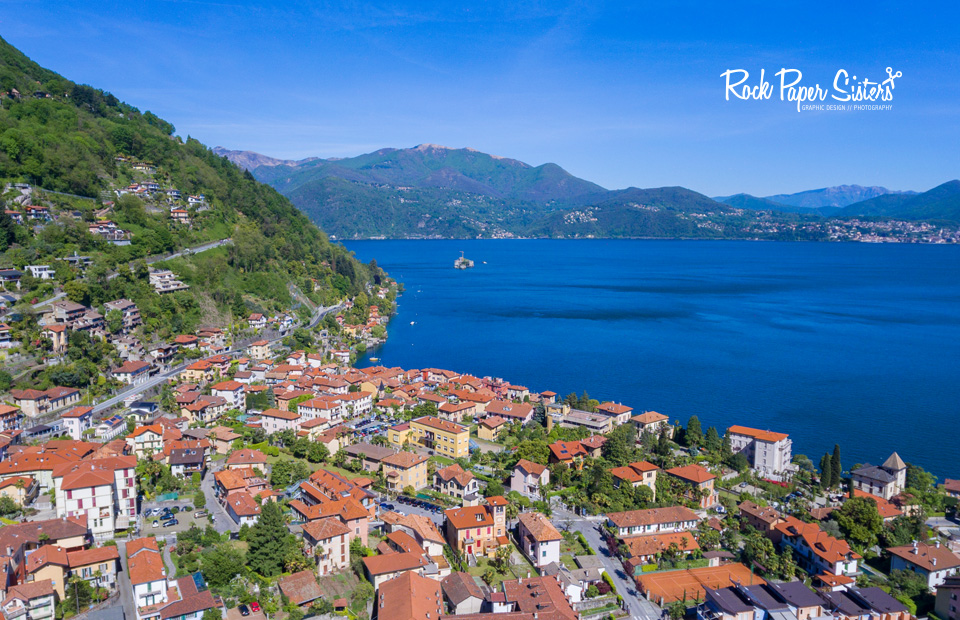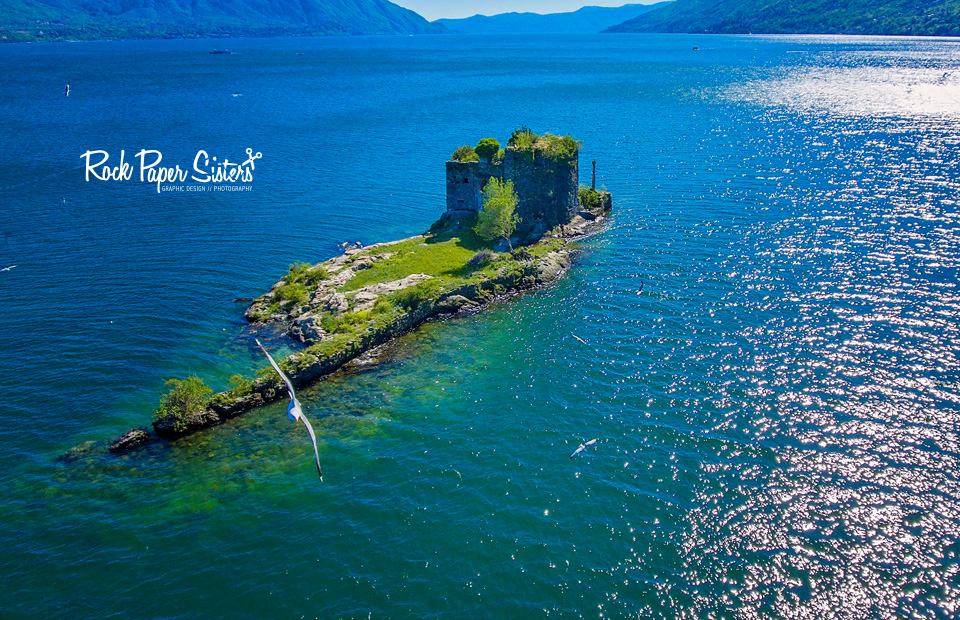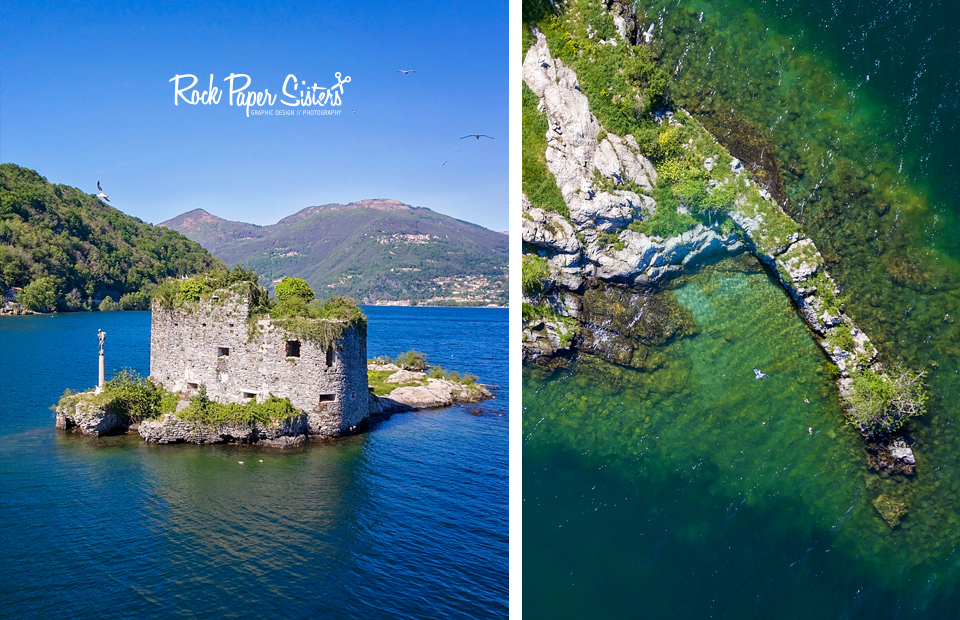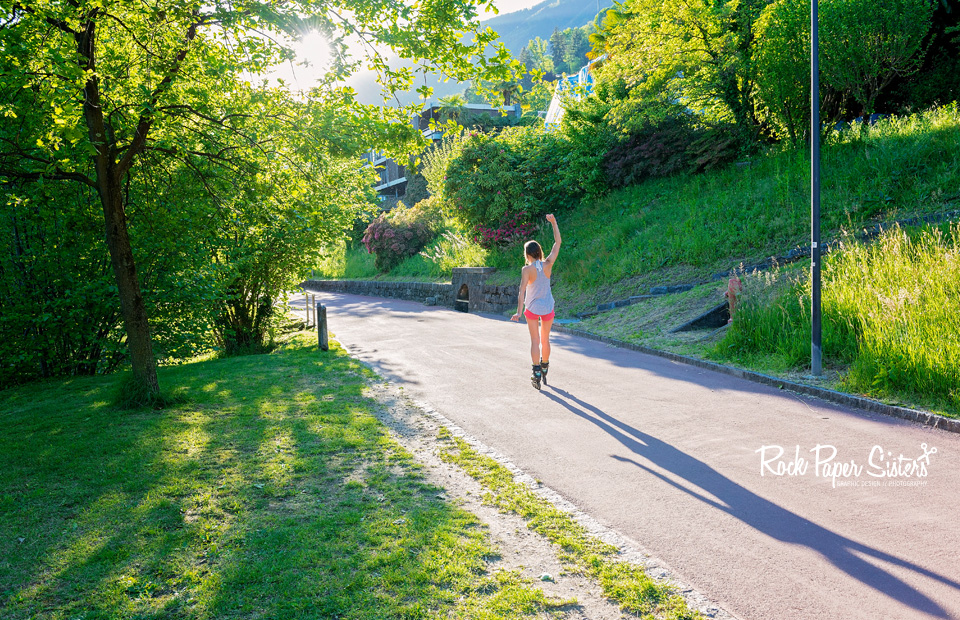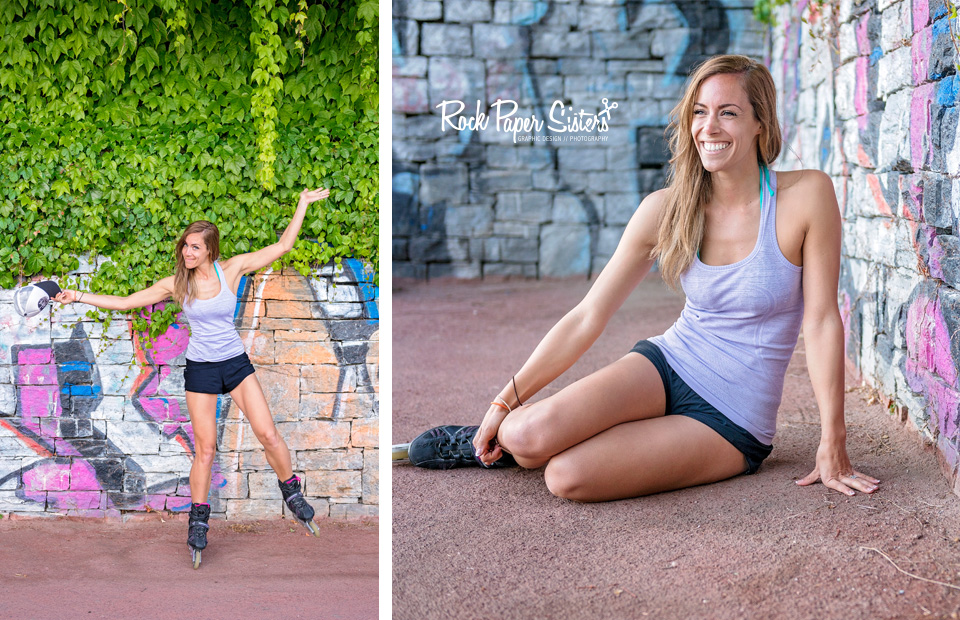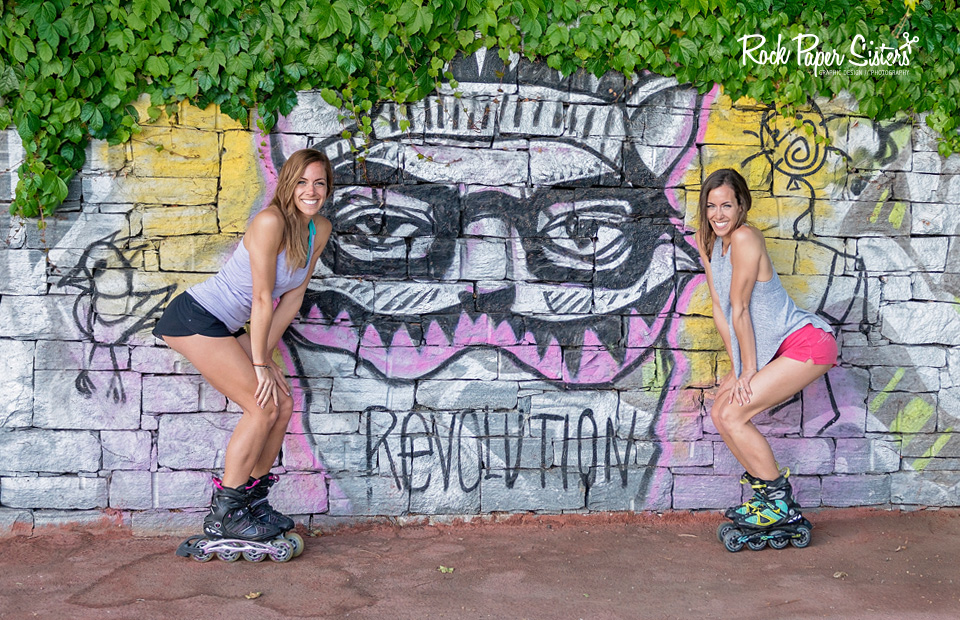 The hunt for the Carsac or otherwise known as the "Tibetan Bridge" was easily found with the wayfinding system. We started in a parking lot and found ourselves following a white/red/white stripe in the direction of the path. This path took us about 2 hours, feeling like sherpas the entire way up in +25 degree heat. When we finally reached our destination it was beautiful. Mountain ranges were seen from all angles as this bridge connected the Monte Carasso and Sementina Valley. All 270m of the bridge swayed with the wind which consisted of 6 steel cables, 728 larch boards hovering 130m off the ground. We took our time here and enjoyed this unbelievable view. The rest of our day was spent driving to Lucerne (known for their milk), so how could we not stop for some ice cream. We specifically drove to Dolce Amore, which was rated #1 ice cream stop, and got overselves a double scoop of Raffaelo Ferrero coconut and pistachio. Absolutely worth the 9$. We finally headed back to where we started… Zurich. We couldn't leave until we visited Gerold Cuchi's Restaurant, aside from their delicious food, they are known for their umbrellas tied together that make for the most beautiful "rain-free" alley we've ever seen.