This New Years we decided to trade in our toques and snowboards for some bikinis and rollerblades, and made our way just slightly over 12,000 km to New Zealand. Some may think that a 17 hour plane ride is a long time, but three movies and a good sleep later and we were on the other side of the world ready to balance the time spent in the air with some time in the water.
With no prior experience driving on the left side of the road, we quickly learned with our monkey see monkey do attitude. We rented a cheap car that still had manual windows and a speaker that cracked with every bump in the road, but it got us from point A to point B. We easily got accustomed to driving on the left, however the first ten minutes of driving was spent training our brains that the the signal was on the right and the wipers were on the left. The moment we landed we knew we were running on borrowed time as we only had two hours to get to our AWOL Adventures Canyoning tour. As we left the rental car parkade we encountered a traffic circle (oh great), so we waited until a car entered and followed them out. Miraculously we ended up meeting our tour with a few minutes to spare, and were greeted by our guide Elise, a couple on their honeymoon, and a brother and sister.
The Blue Canyon tour caught our interests with its 18 waterfalls, natural rock slides and of course abseiling along slippery cliffs surrounded by thick native rain forest in the heart of the Waitakere Ranges. Before we even touched water we hiked for 45 minutes in the bush hoping to see some kiwis running around only to learn they are nocturnal animals, and most locals have never even seen them out in the wild. Before we started canyoning, we all squeezed, hopped and crammed our bodies into our ever so tight and thick wetsuits, it wasn't until later we realized why they were so thick. Before we were ready to hop in the water, we practiced several rope techniques on a tree, and it was decide the two men in our group would be the belayers. Three hours landing in a new country, and we were ready to start it off right.
Cliff jumping was definitely on the list of things to do in New Zealand, and this trip didn't disappoint. The first thirty minutes consisted of several jumps into freezing (scratch that "refreshing" water) that woke us right up. You think that being twins we would have all the same  interests in common, but without saying who… one of us absolutely hates cliff jumping. This trip however was all about having fun and doing one thing a day that scared us.
The sun didn't make much of an appearance that day, however we found ways to stay warm (after all nothing gets your blood pumping like putting you life in the hands of someone you just met). For the next six hours, we abseiled down uneven slippery rocks, cliff jumped between enclosed stone walls, and made our way down a nature-made slide. We even got to meet the infamous local, Albert, an 80 year old eel. Actually Albert was a female so we suggested our hometown province as a very suitable name, Alberta. This eel had a very graceful manner, which made us feel at ease that we were sharing the same body of water.
Canyoning was the perfect way to set the tone for our trip, cause when you have only two weeks to explore both islands you make the most out of the days you have!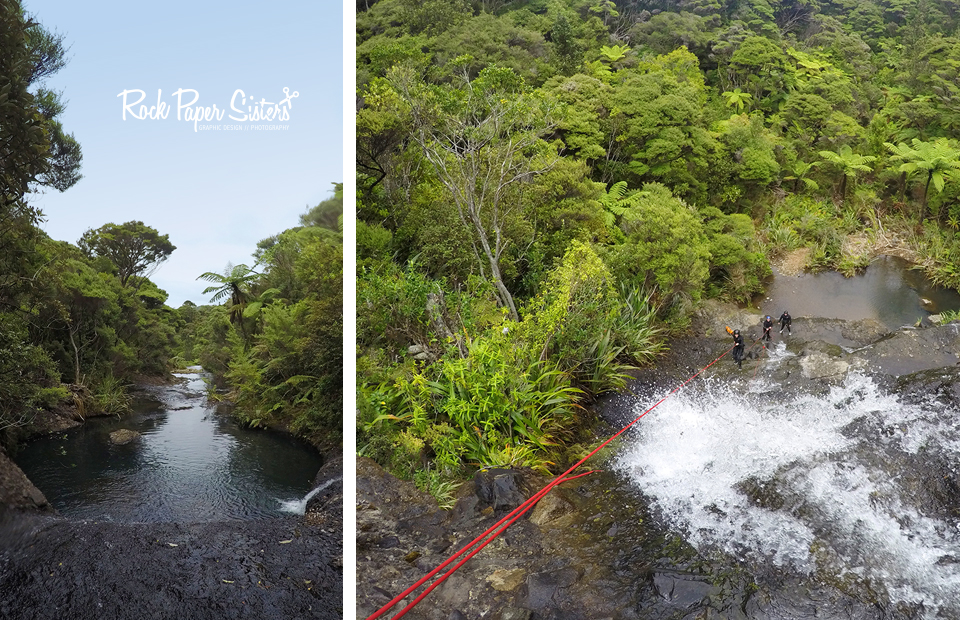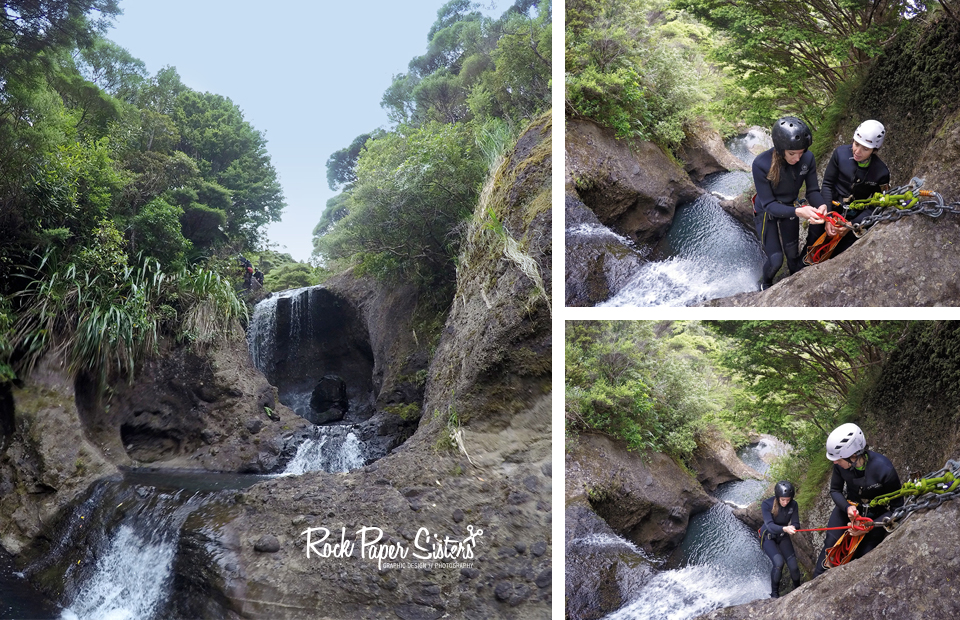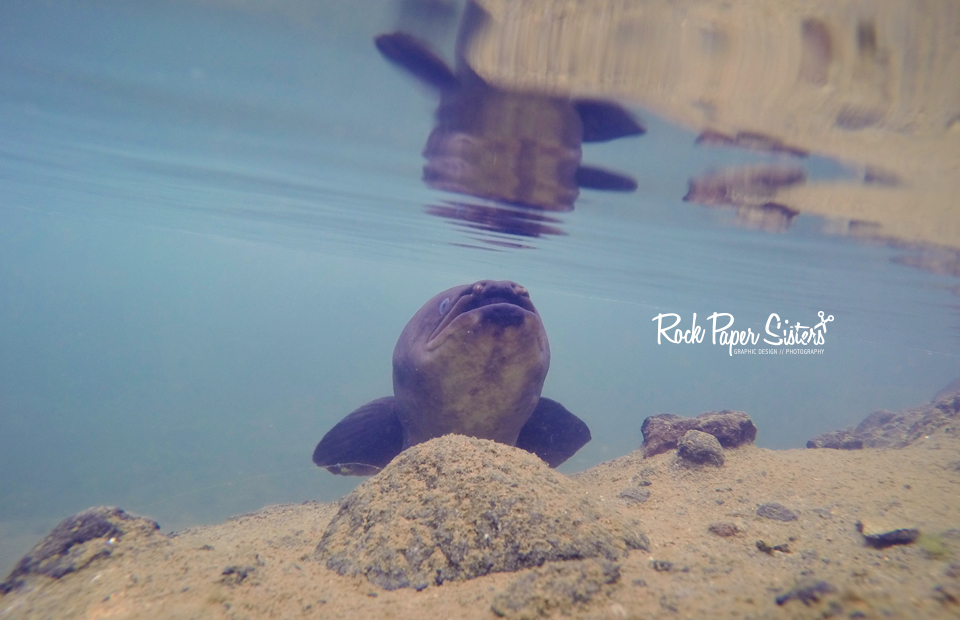 As we made our way towards Gisborne, we decided to stop in Rotorua. While it is known for it's natural hot springs, geysers, and mud pools, we opted for a day of childish fun at Skyline Rotorua Luge and Gondola located atop Mt Ngongotaha with a beautiful panoramic view. We couldn't narrow down which activities to do (luge rides, zip line, or the 150km swing) so we did them all.
The first item on the list was the 5km luge track. We were instructed to sit in the three wheeled gravity based luge cart and await brief instructions. After we were able to demonstrate to the staff we knew how to operate the luge we were then allowed to go down the beginners lane (a requirement for first timers). Picking up speed down the concrete track, the smiles on our faces were overtaken with pure joy. The feeling of passing little children like opponents on Mario Kart made the experience better than we could have imagined. As we continued to ride down for the rest of the day we quickly jumped to intermediate and advanced tracks, each one more exciting than the last.
Next we made our way to the 150km swing. As we waited under the golden sun listening to music we had the pleasure of watching countless hilarious reactions one turn at a time. The screams ranged from all ages consisting of a mixture between absolute fear and nervous laughing. Finally… it was our turn. The swing was brought back up towards the sky with a cable wire, and it was up to one of us to release it (in our opinion that was the best part of the ride). As we shot through the air at 150km, not even one scream muffled its way out our mouths, instead we couldn't help but calmly enjoy the view. It was then decided that sky diving was going to be a must on this trip.
Zip lining was our last (new) activity for the day. The lines ran parallel allowing us to race each other side by side for 25 seconds. The ride itself was nothing crazy (as to be expected over an amusement park), but it allowed us to get a nice birds eye view of the entire park. As we landed on the final platform located high in the trees we realized that the only way down was from a wooden plank. With our feet planted firmly on the plank we were instructed to turn around so we were facing backwards and just free fall trusting the harness would catch moments before hitting the ground. It did. Just like that we were at the bottom again, eager to go down the luge tracks a few more times to conclude our day.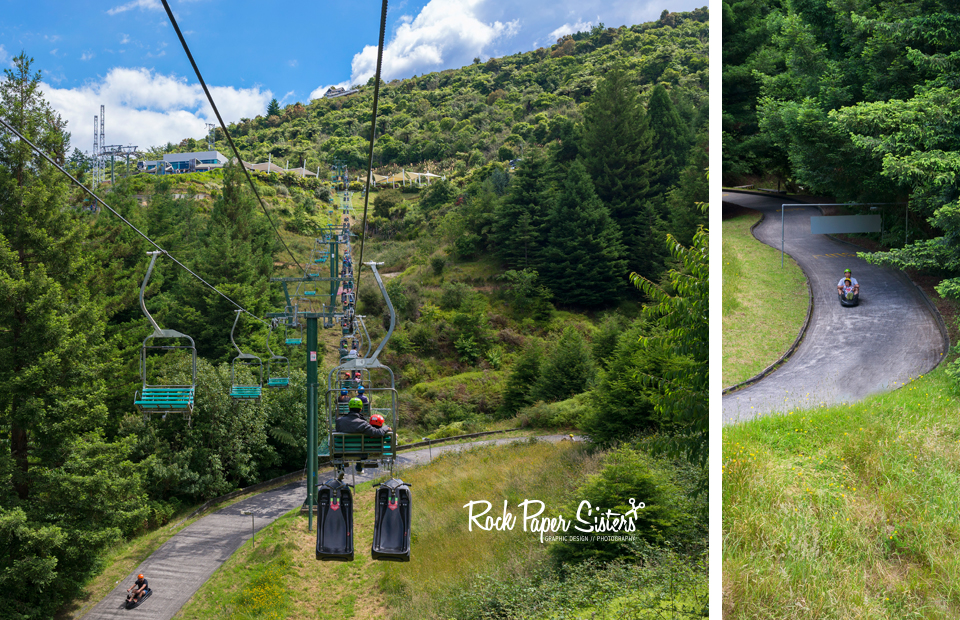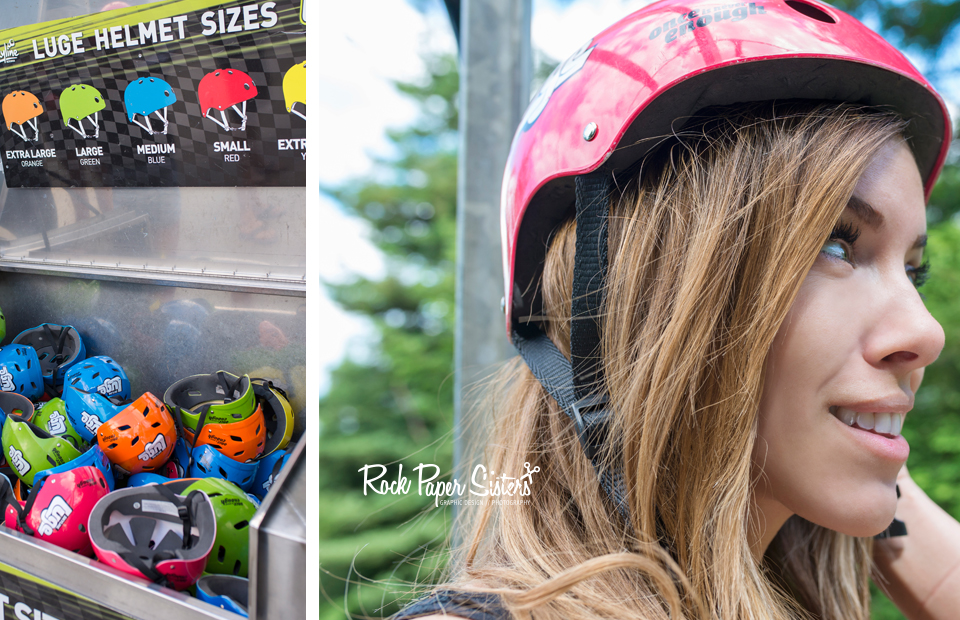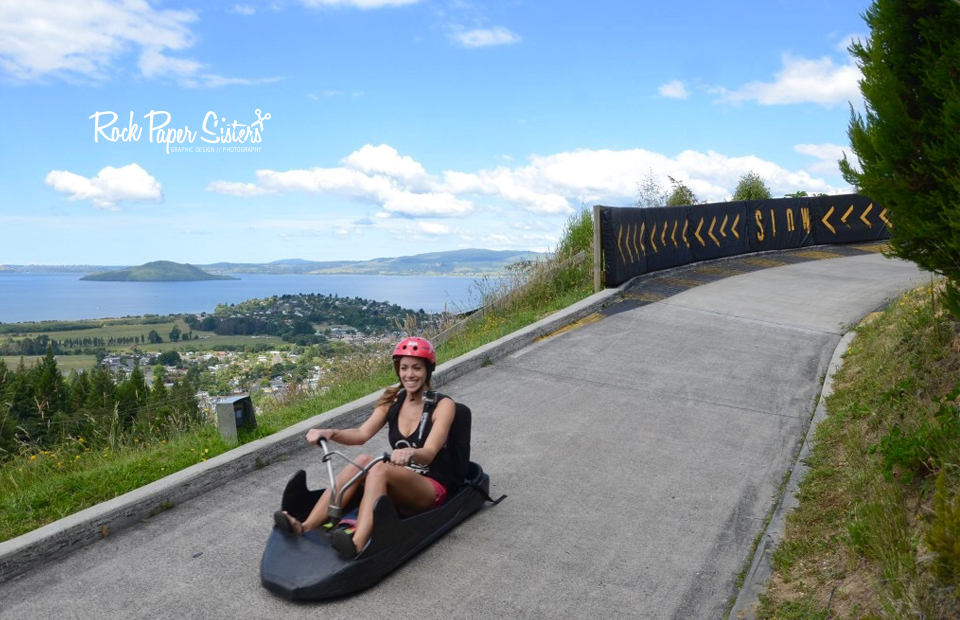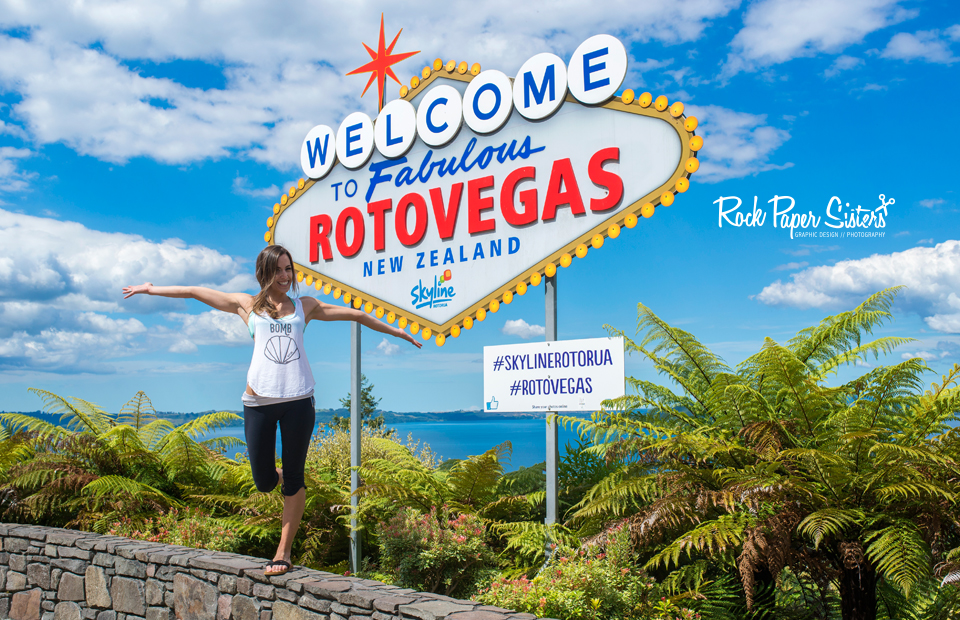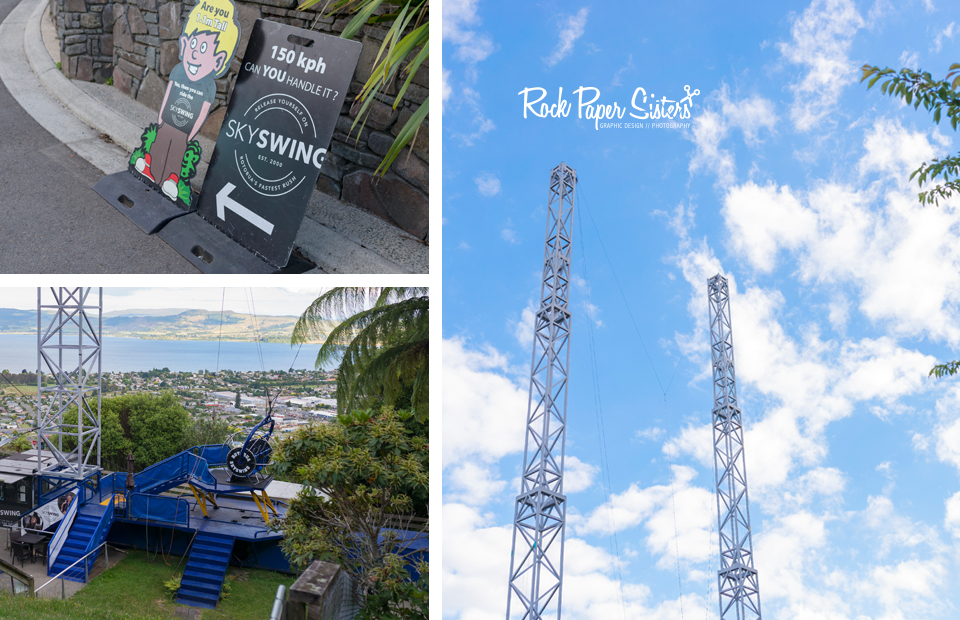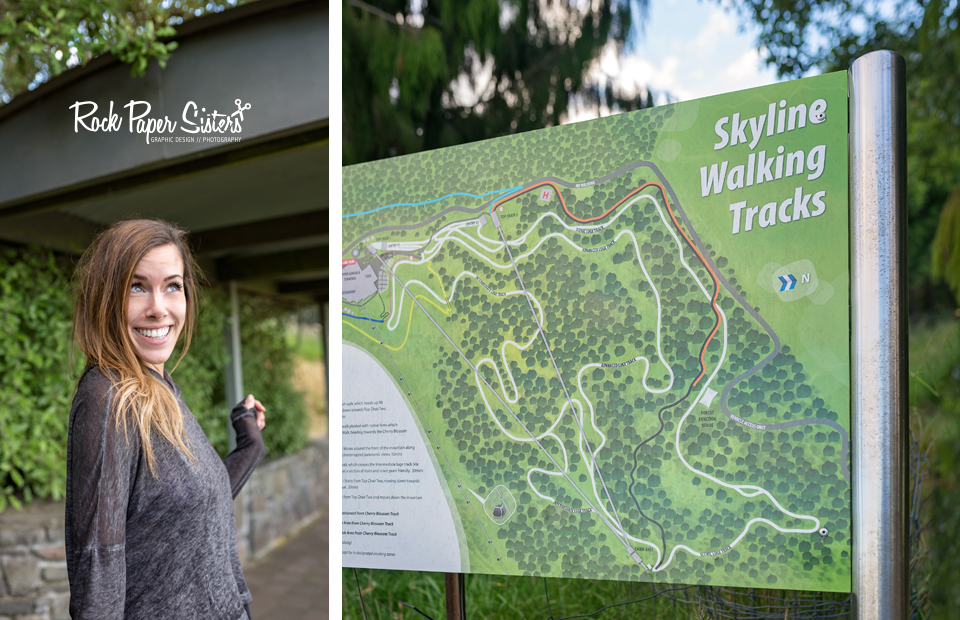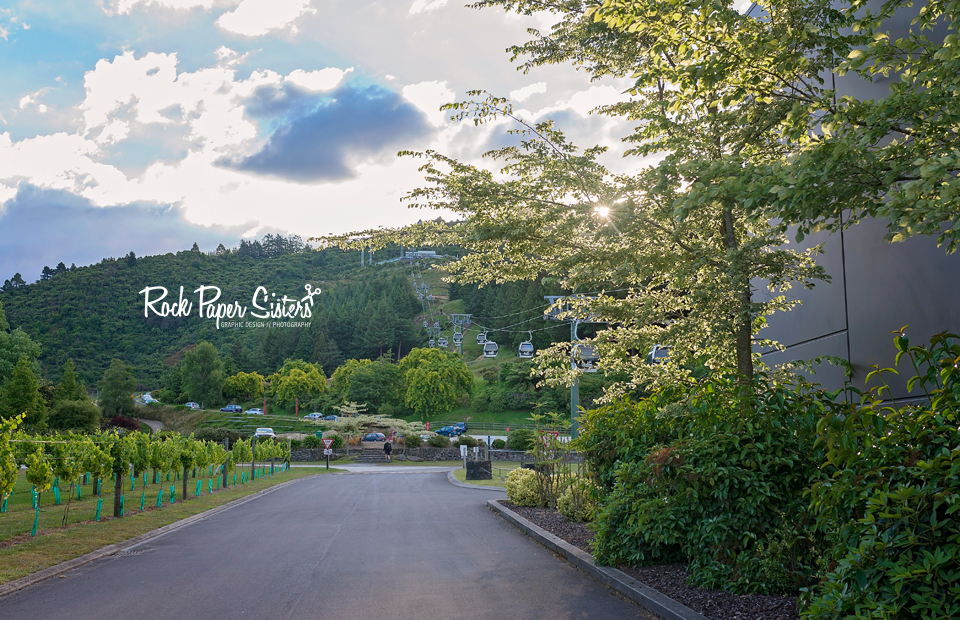 We woke up early in the morning to squeeze in some zorbing before we left Rotorua (the first zorbing location ever established). If you've never heard of zorbing, there are two types, harnessed and non-harnessed. We chose the latter. We switched into our bikinis and took a dirt road up the hill. The zorb was then lowered from the back of the truck and we jumped inside the one small opening to be welcomed into nice warm water than helped us splash around and keep us warm. When we gave the signal, we were pushed down the hill and the laughing continued until we reached the bottom as our legs and bodies intertwined becoming one (as if we couldn't get any closer). Had we not been in a hurry to get to Gisborne, we probably would have spent all day here.
Gisborne is one of the least explored areas in New Zealand but it was one of our favourites. The route from Rotorua to Gizzy was how we imagined New Zealand in our heads, very lush and green, filled with curvy roads it was so jungle-like. Unfortunately we didn't document anything from our New Years in Gisborne at Rhythm and Vines. There are times in life were you just have to be in the moment, and this unforgettable New Years was one of those times. All those beautiful images will forever remain as memorable highlights.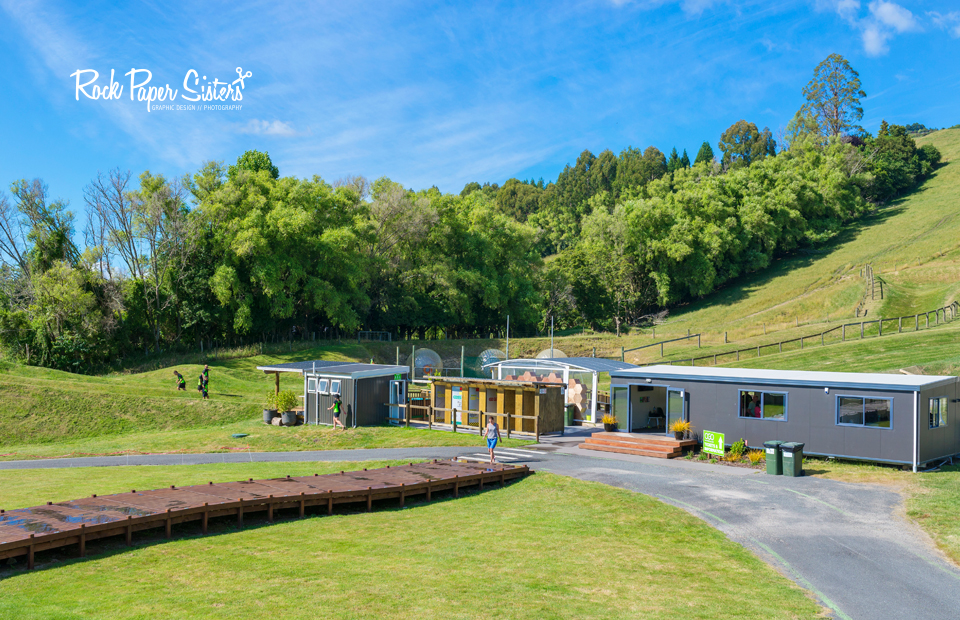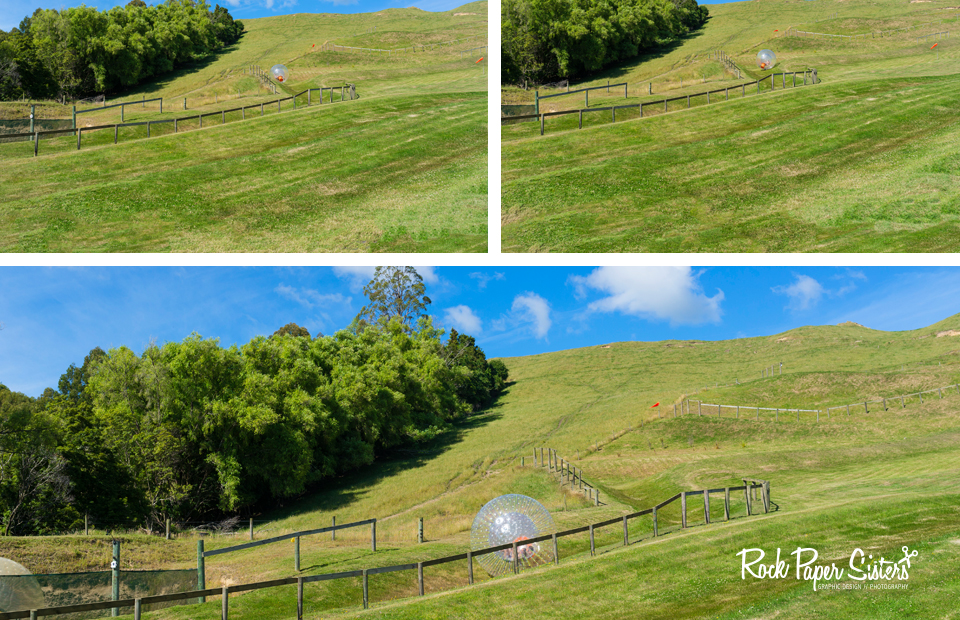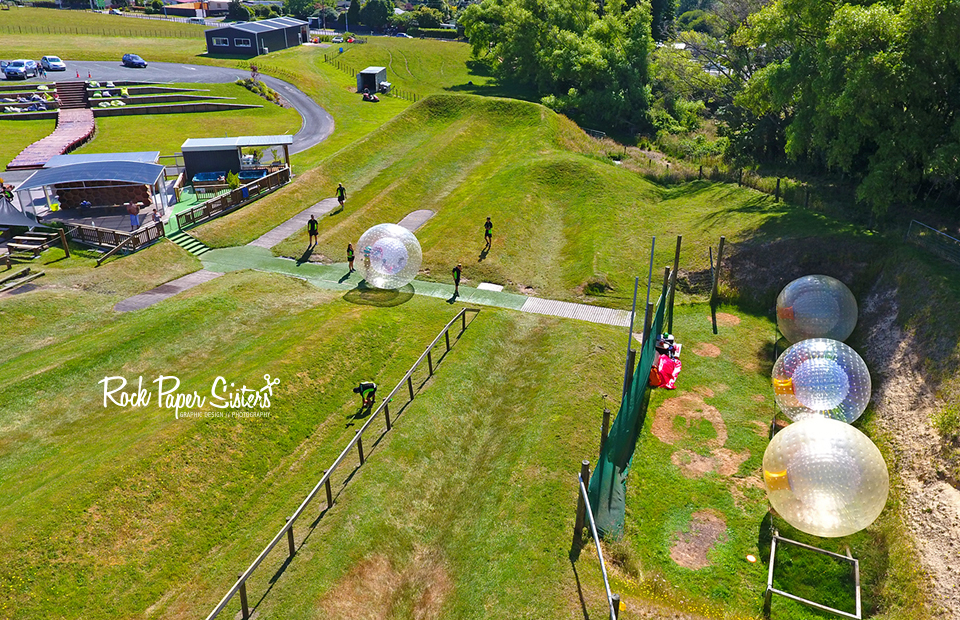 One of the reasons we chose to visit New Zealand was because we have family friends down there, who were not only nice enough to take these hitchhikers in, but to take us to some very picturesque locations. Our first destination was The Coromandel. We took a nice little walking path along the cliff top that descending to Cathedral Cove there stood before us this huge arched cavern with a view to vibrant blue water feet ahead of us with our toes in the sand. Nearby we snuck in some tanning and a dip in the water…. that oh so "refreshing" water. Later that day we had another item to scratch of the bucket list… to visit Hot Pool Beach. This beach is our kind of beach… where the water can get as hot as 64 degrees celsius. With only a two hour period when the tide is low, you bring a shovel to dig up the sand from underneath where the thermal springs runs into the ocean to reveal your own mini hot tub on the beach… or you can make a friend and join theirs. This was another area we easily could have spent all night, if the tide allowed us that is. Our last day spent in the the Coromandel we took it easy with a short five minute ferry ride to Whitianga to try our very first mince pie (delicious), followed by walking around this quaint little relaxed town.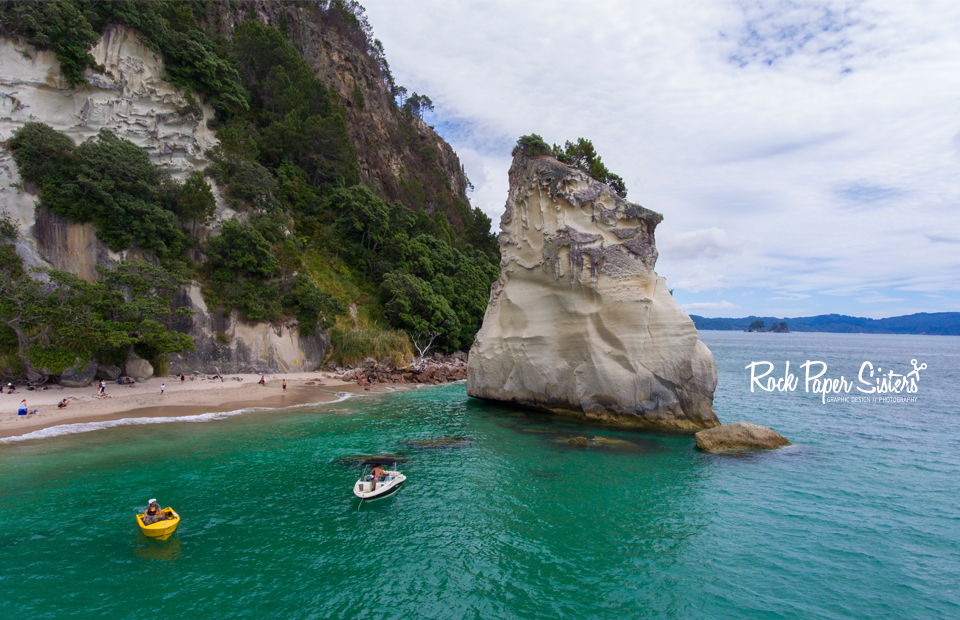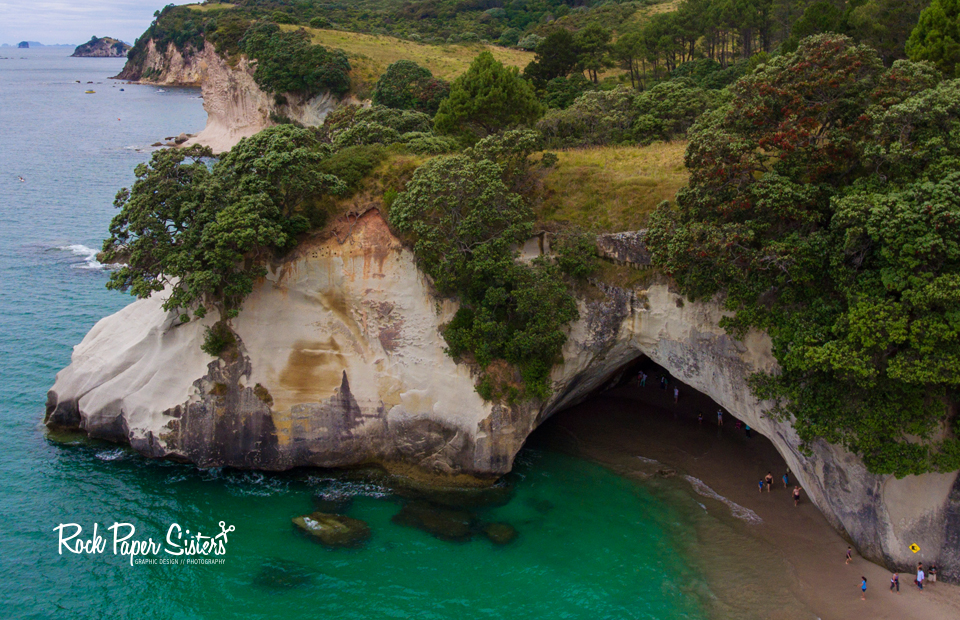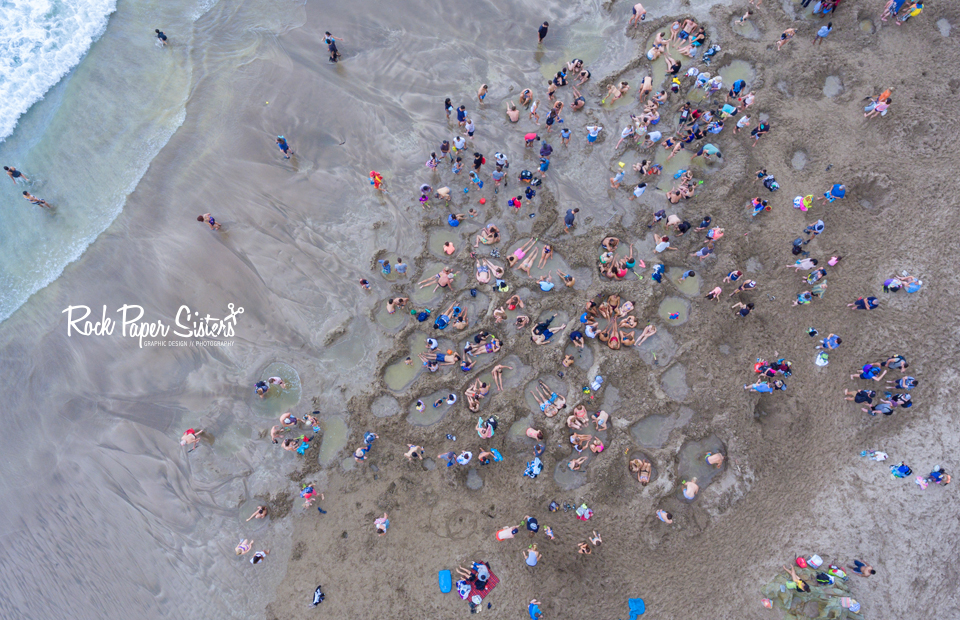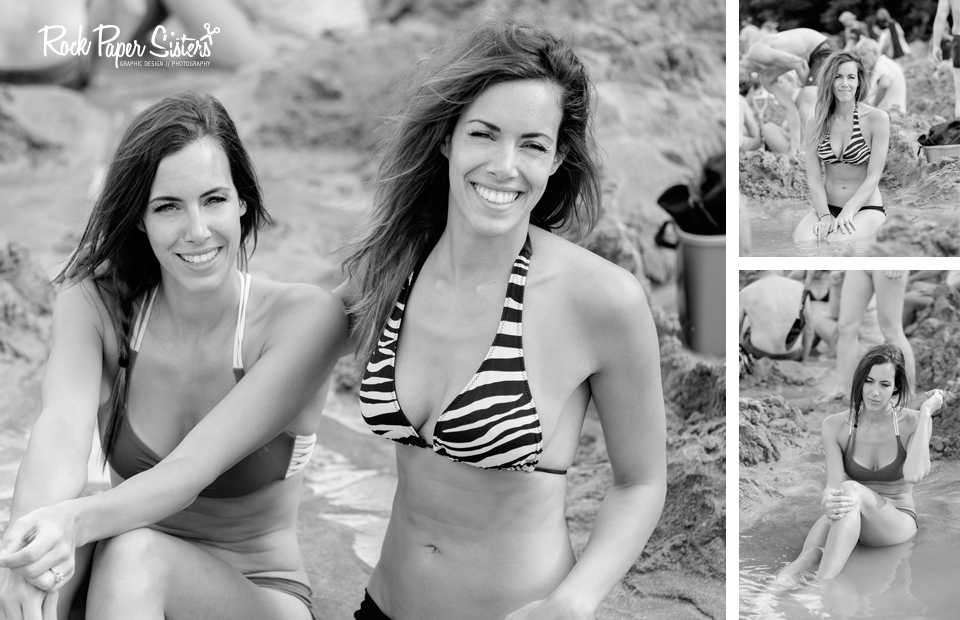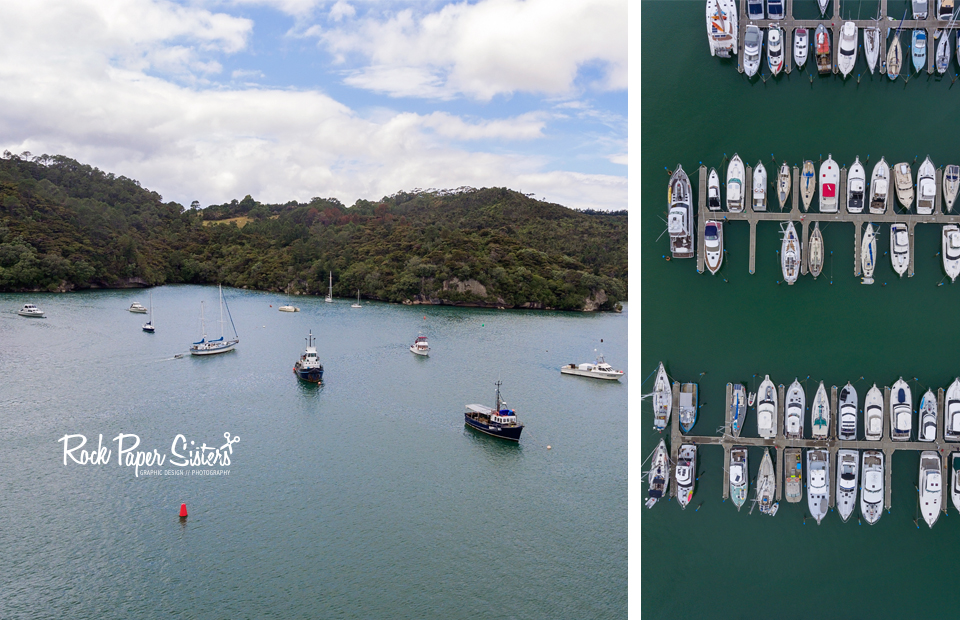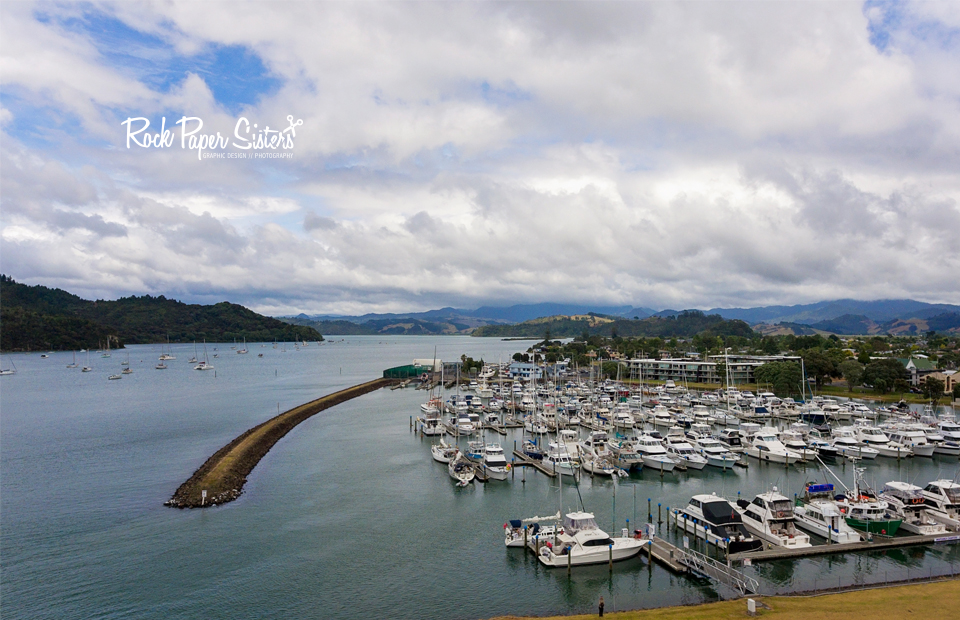 Next stop we worked our way down south to Tongariro National Park, the oldest national park in New Zealand. We were looking forward to hiking Tongariro Crossings to view the emerald lakes from above, but we were highly warned against going because the winds that day were blowing over 100km/hr. After all that driving we knew we wanted to stretch our legs one way or another so we opted to take in the Taranaki Falls trail. The walk started out through the alpine grassland where volcanos surrounded us, and the second part of the trail was through a beautiful beech forest. This walk had us changing from a t-shirt to a sweater to a bikini every five minutes, but well worth it to get to the 65ft waterfall made up of volcanic rock. We heard a few screams as we neared the falls and found out first hand a couple minutes later… that the water (like the rest of New Zealand) was freezing! Working our way up to the falls we marvelled at the tones of the volcanic rock, rich reds, stark blacks and creams that popped against the clear blue sky. Our trek back was a wet one, but we'd take that over crazy wind any day. We continued heading south to Wellington with a few stops along the way to admire the North Island.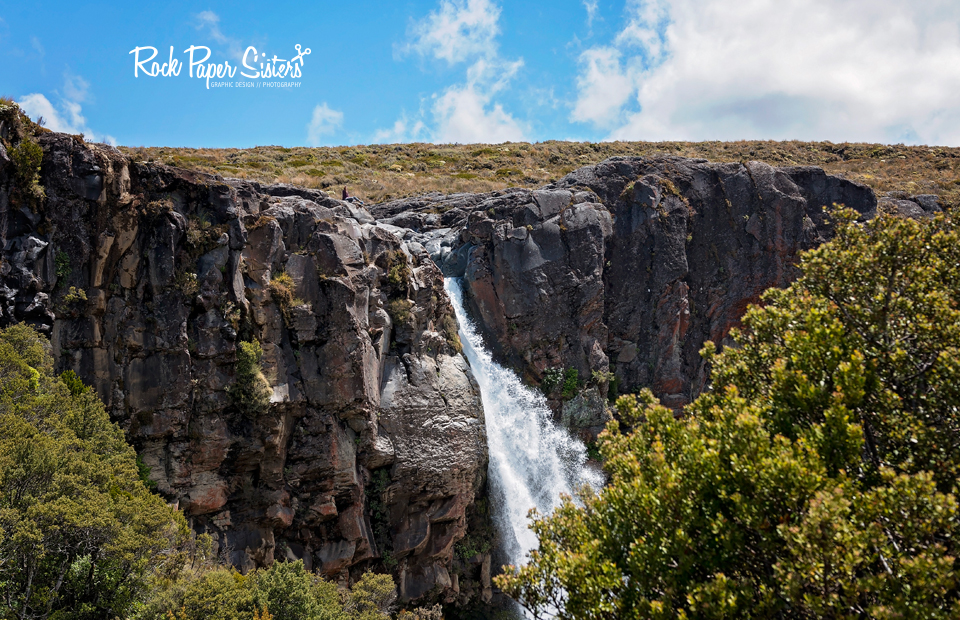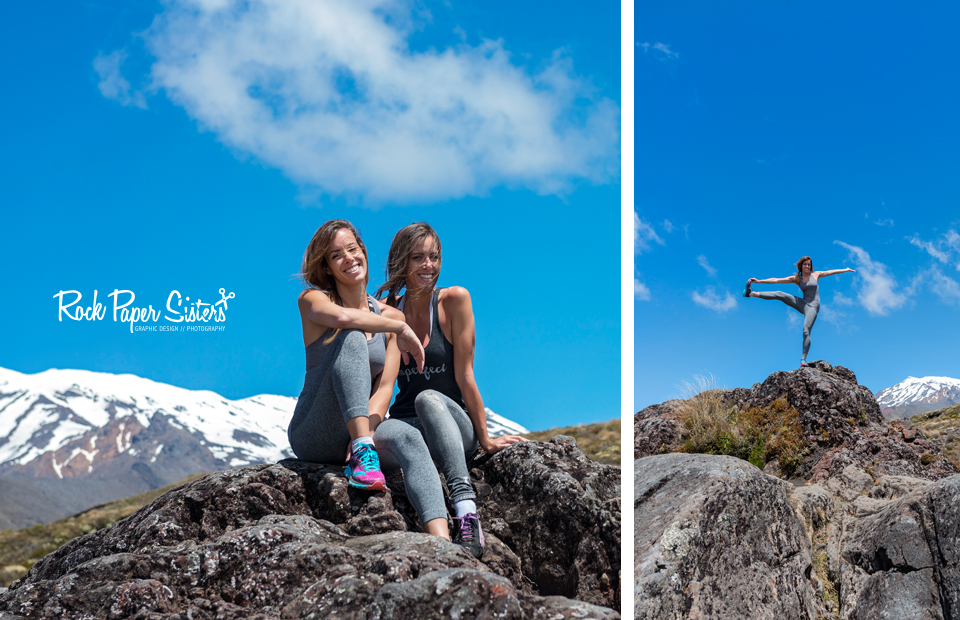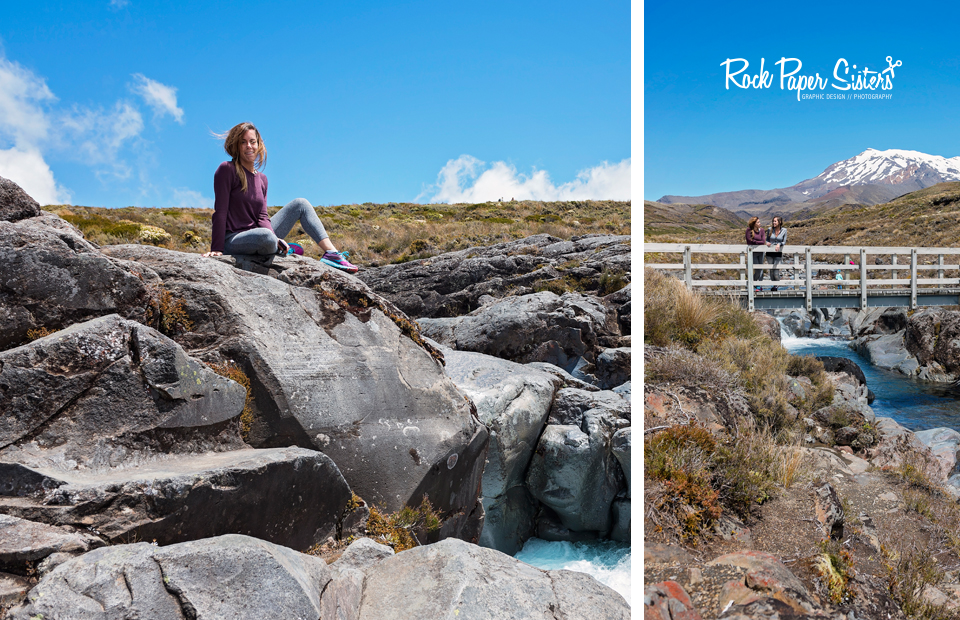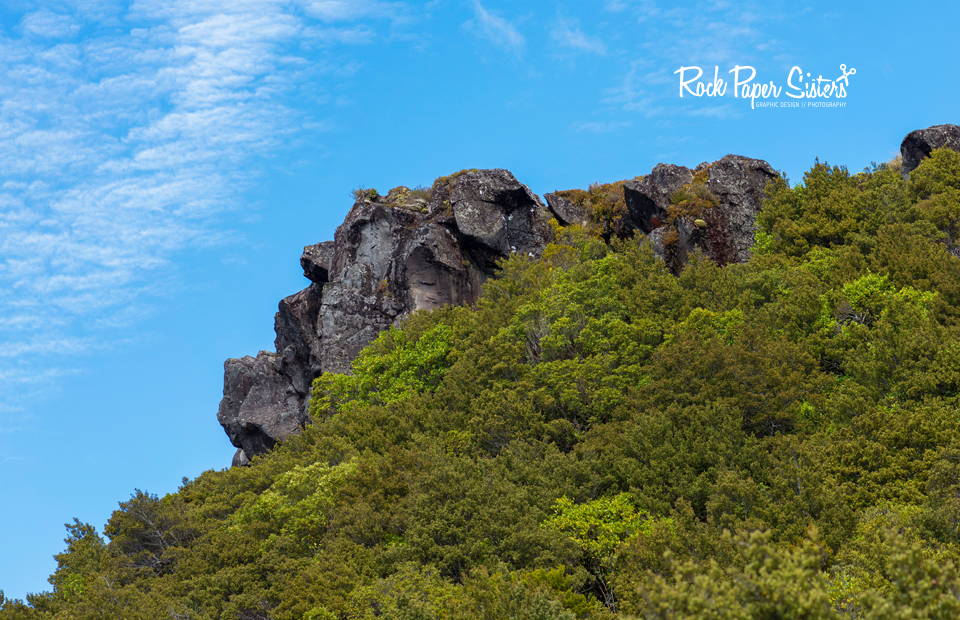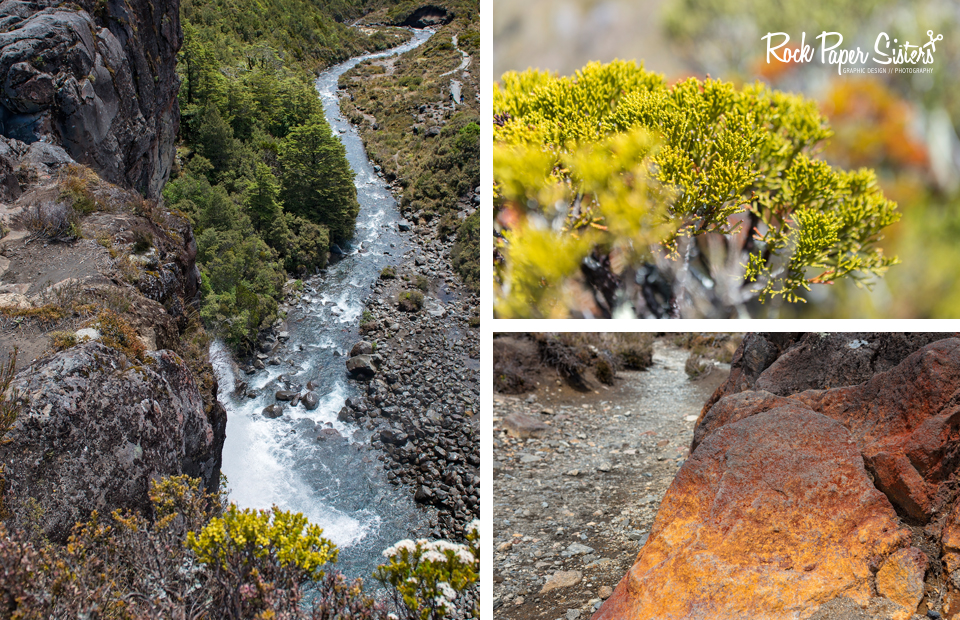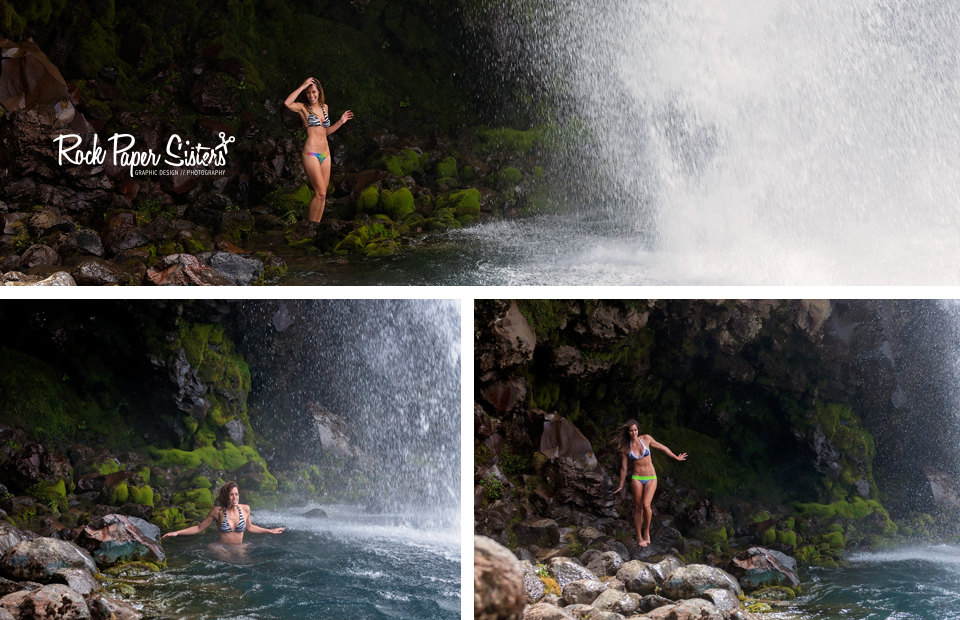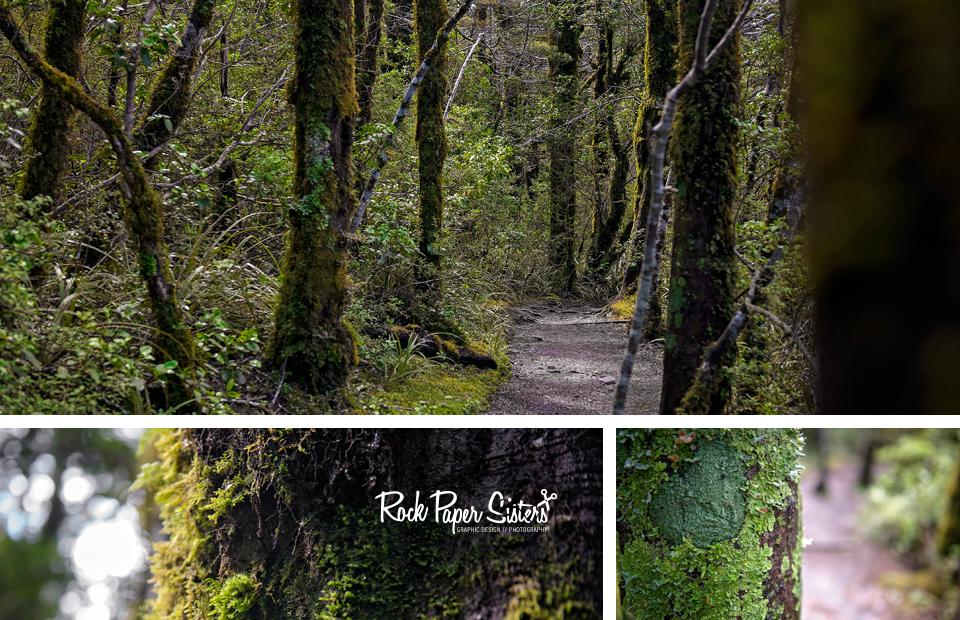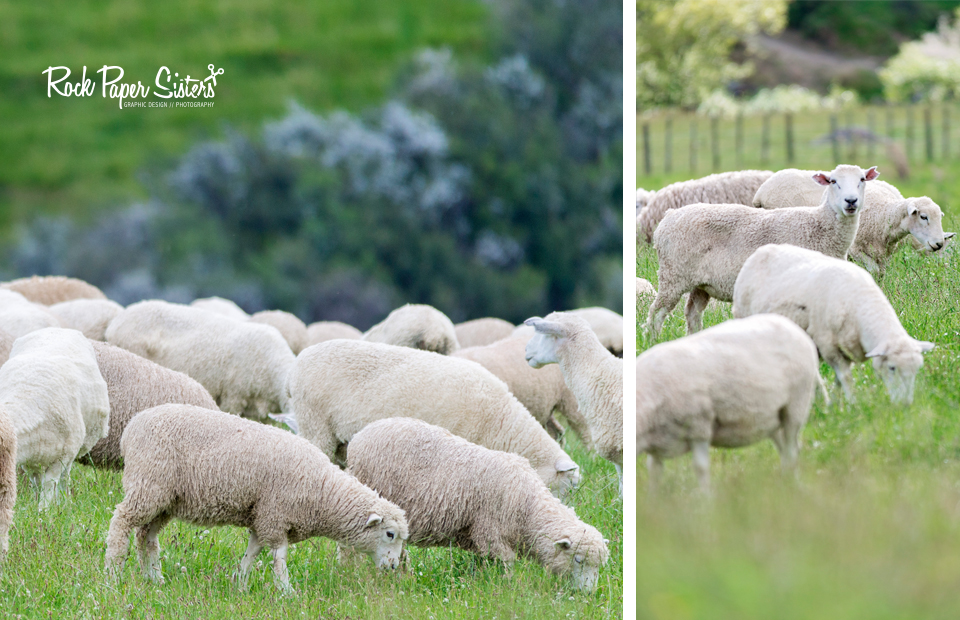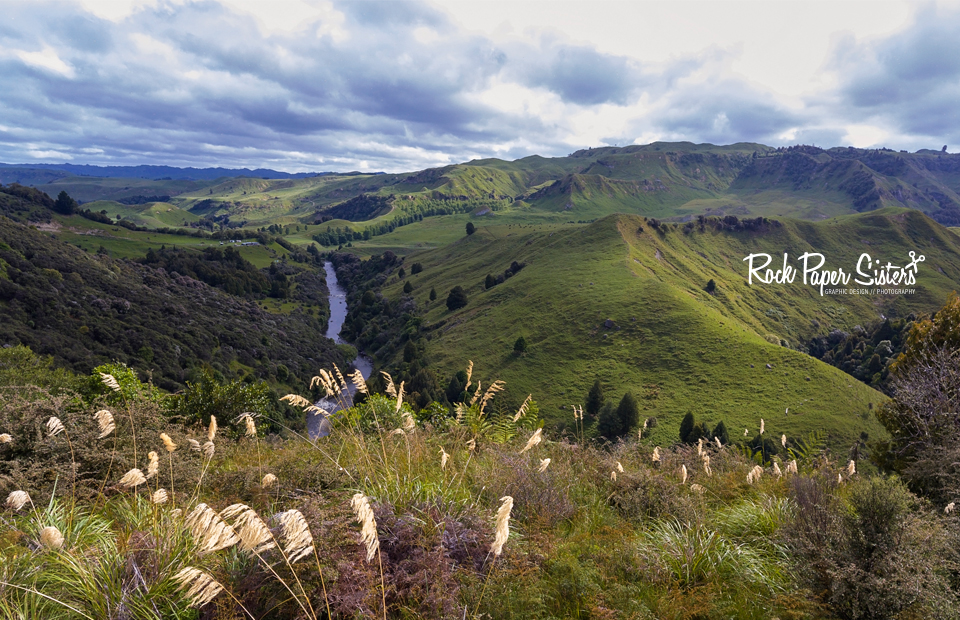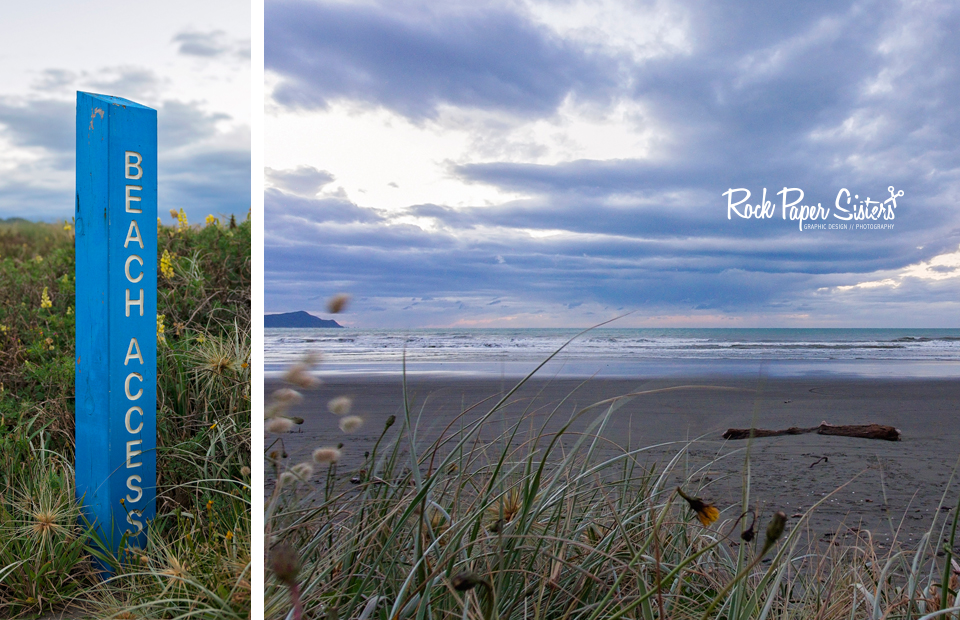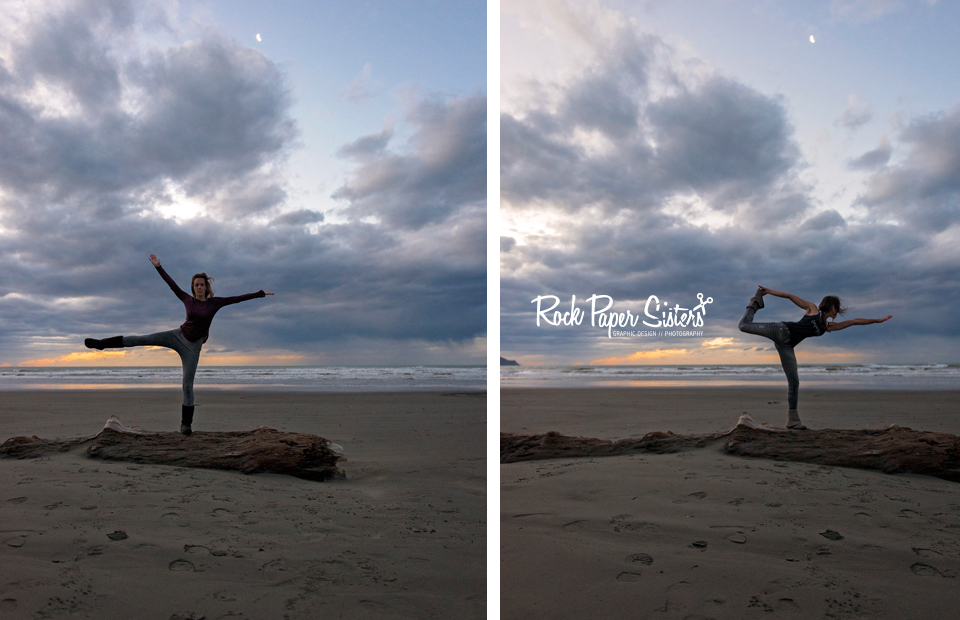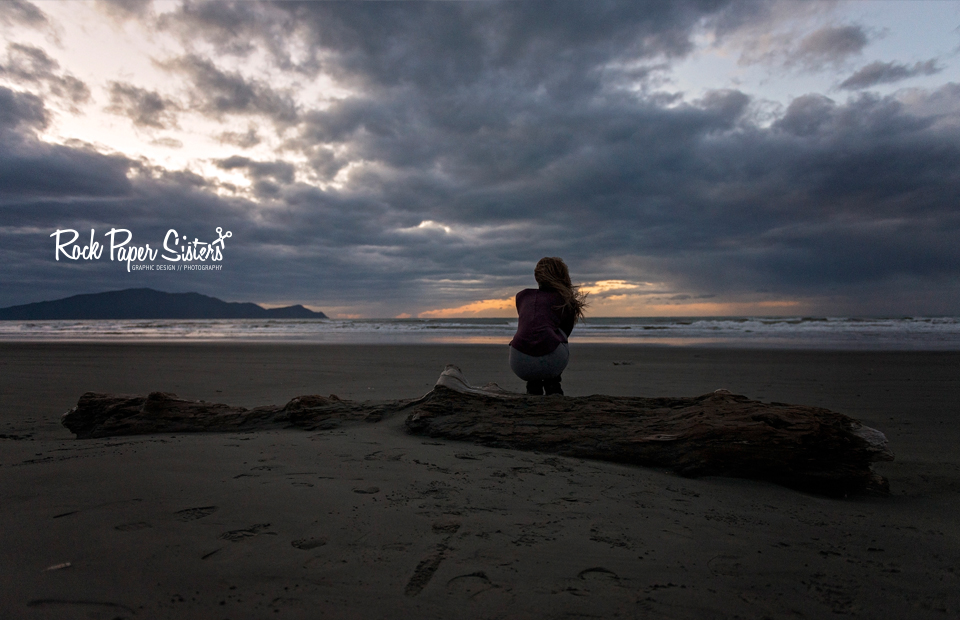 The time just flew by, and just like that we were already on our way to the south island. We took the Cook Strait Ferry from Wellington to Picton… a very rough four hours indeed. We thought it would be smart to get a spot on the top deck to fully enjoy the journey from one island to another, that was until we hit the open water and the waves managed to reach us all the way at the top deck. When we retreated inside, all the seats were taken… except at the back with the children and the guy making balloon animals. There is nothing quite like seeing the pure joy of a child receiving a balloon animal (or in this case a minion) to help us forget about our motion sickness and be reminded of our little niece.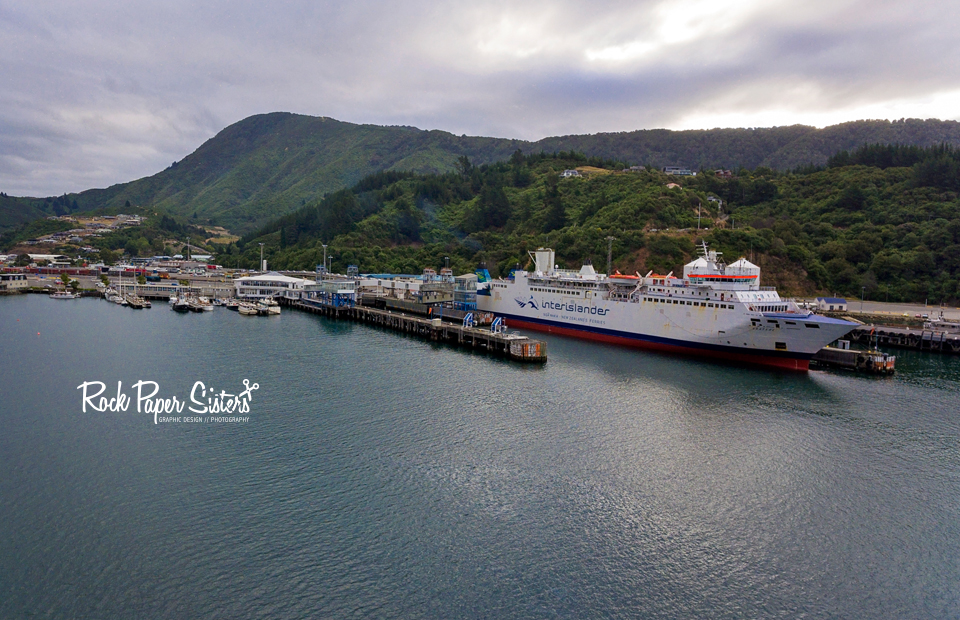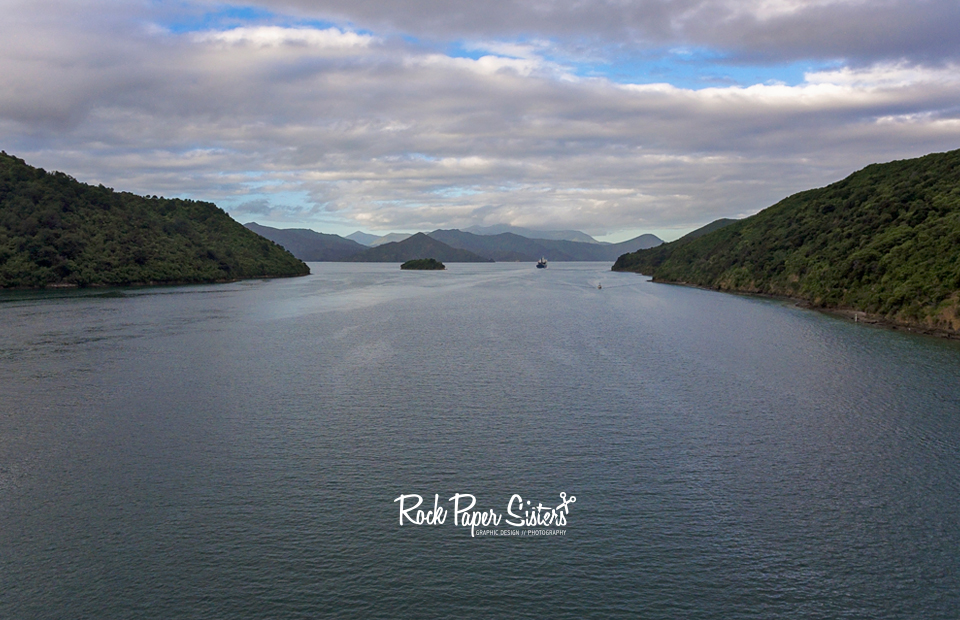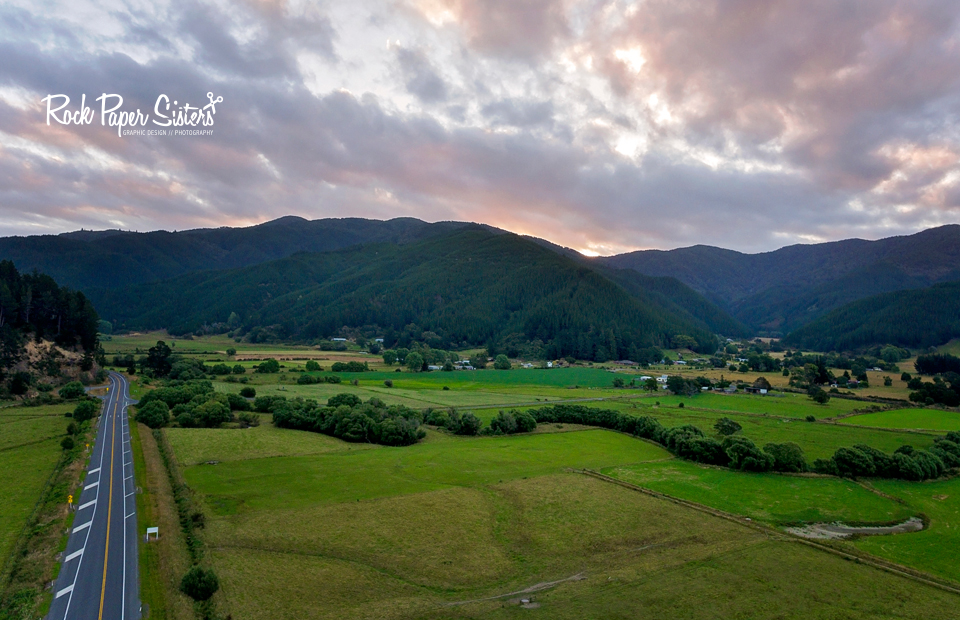 On the plane ride up to New Zealand we sat next to the sweetest local who gave us plenty of places to visit. Rated highly on that list (as well as from our family friend) was Abel Tasman, located at the very north tip of the South Island. With its golden sandy beaches and clear turquoise water we absolutely agreed. This was the hottest place we visited on our entire two week stay so we decided we would kayak the Tasman Sea to Split Apple. There are several myths behind the story of this huge piece of broken granite boulder, but from a twin perspective we can appreciate the Māori version. Two gods were fighting over a rock,and their way of coming to an agreement was to use their incredible strength to split the rock in half.
We explored some caves before heading back to the open sea, and on our travels back we were greeted by a pod of dolphins swimming out in the distance from us. It concluded a perfect morning. The rest of the day we spent driving up the coast stopping at any beach that looked secluded. Our one regret on this trip was that we only spent the one day here.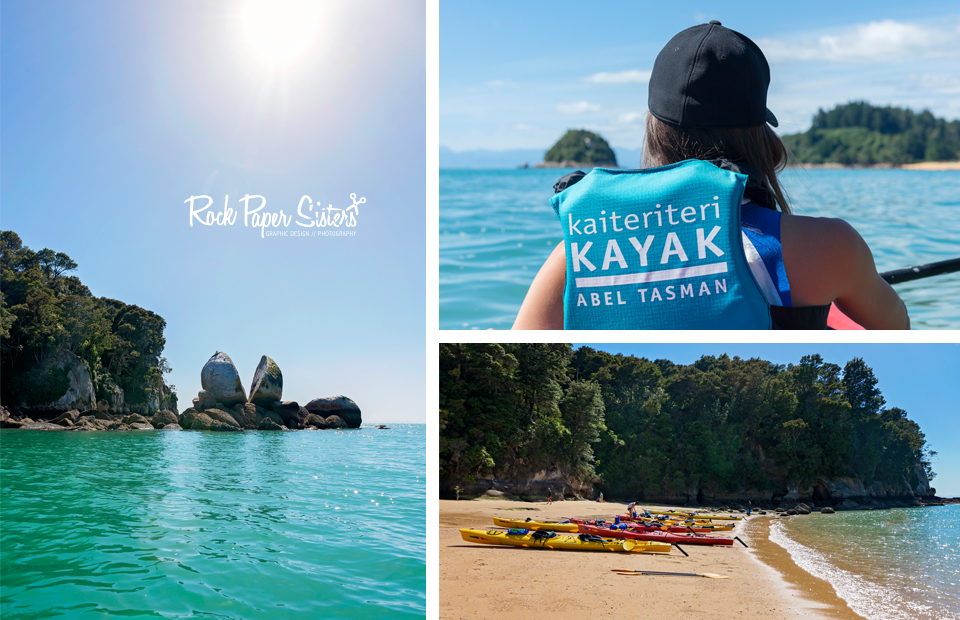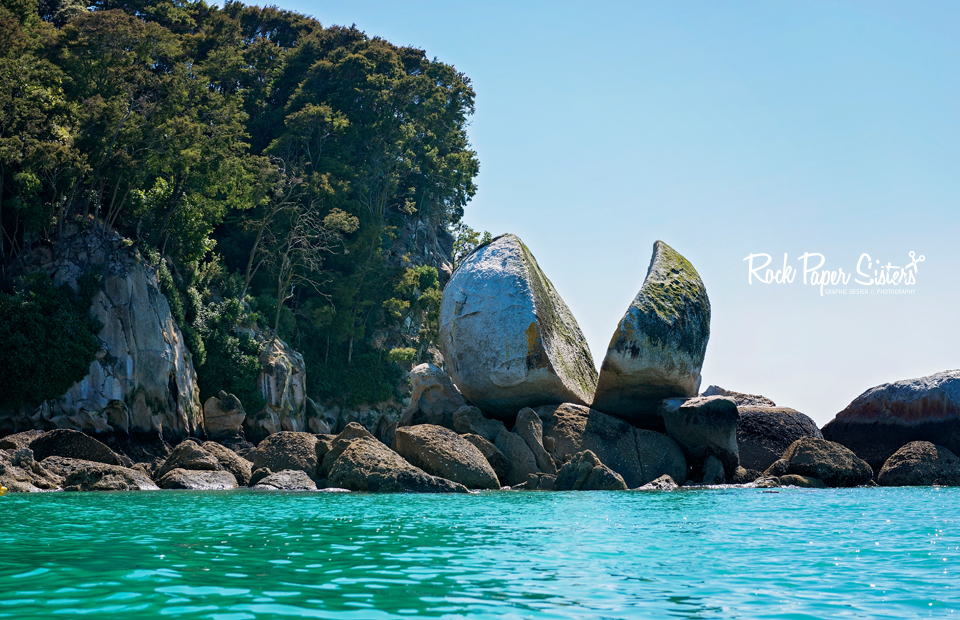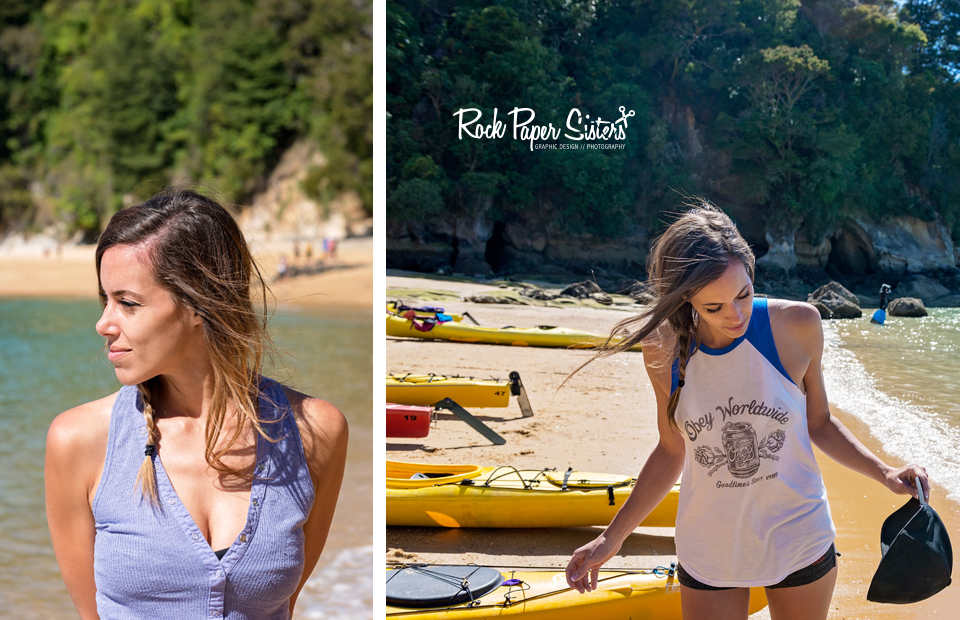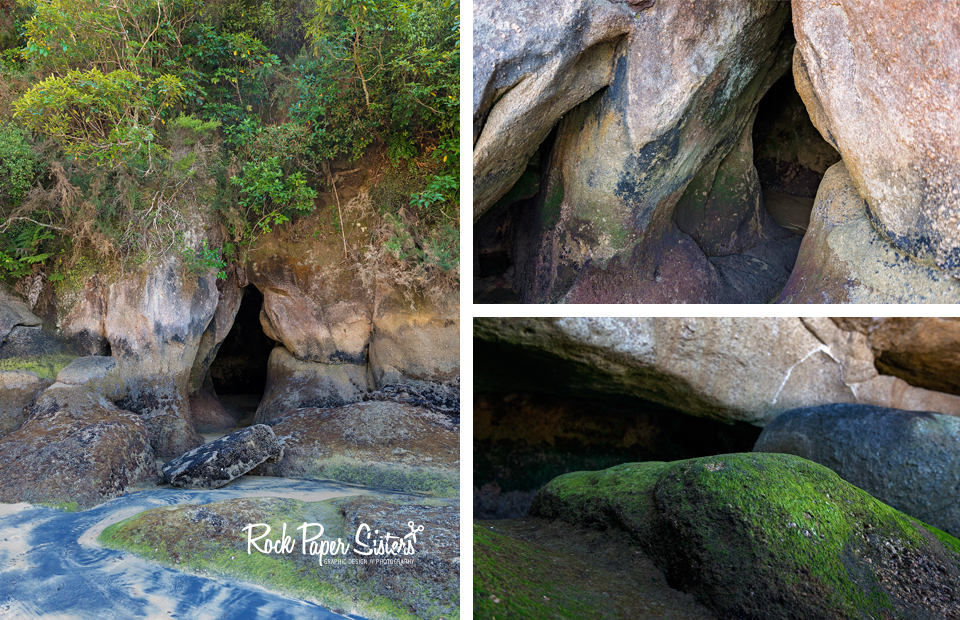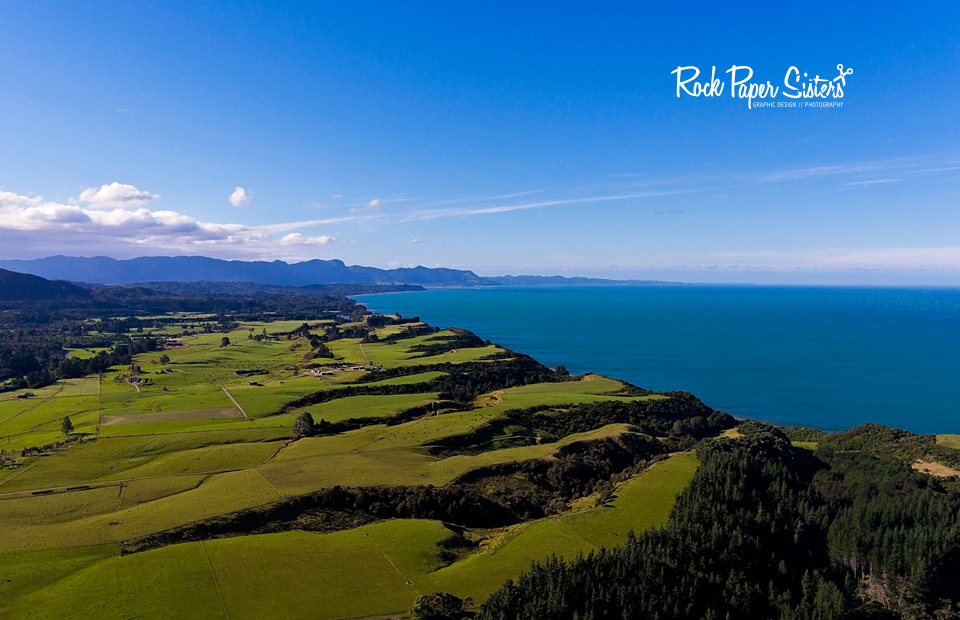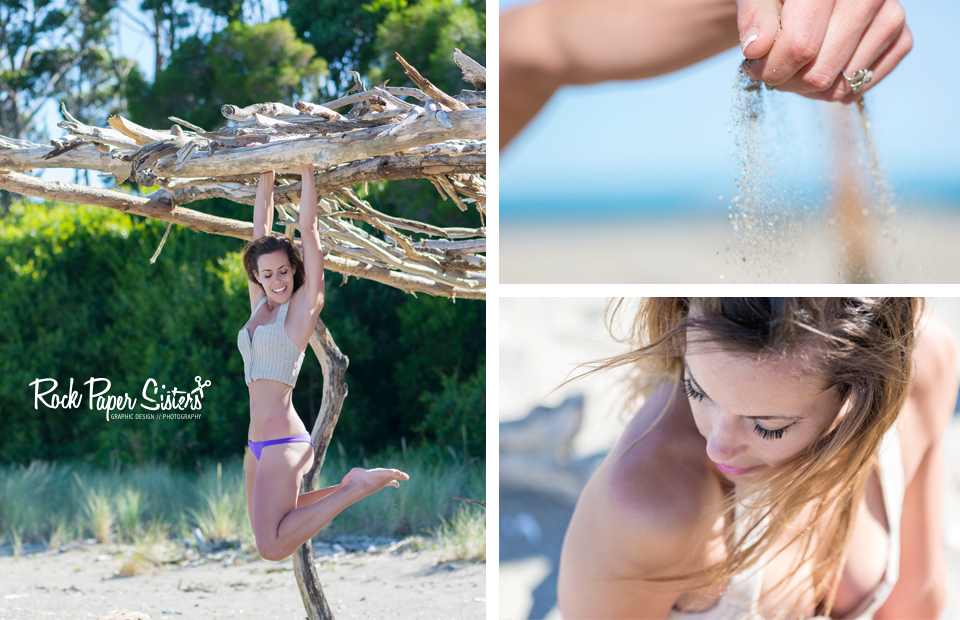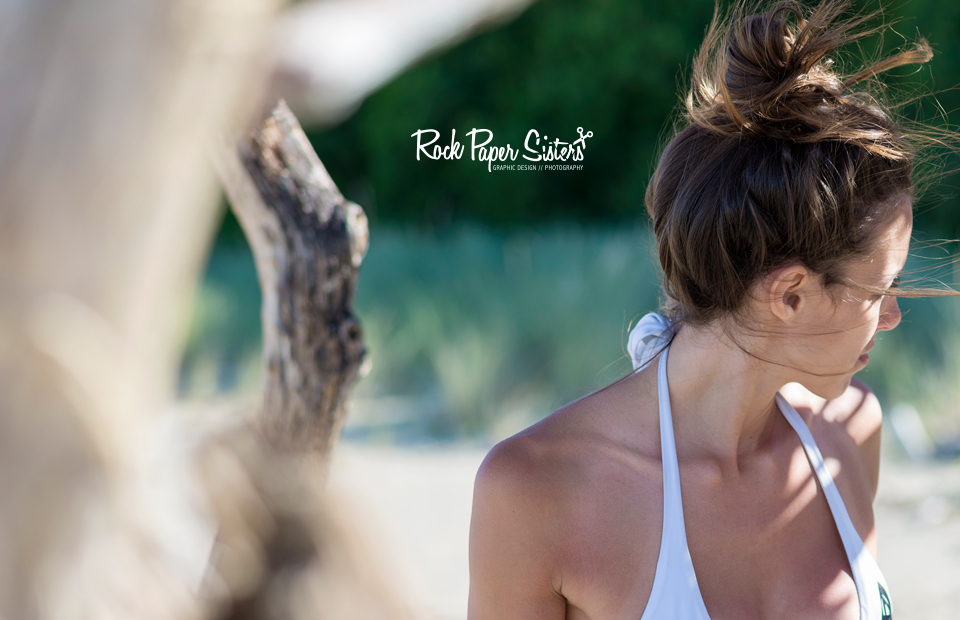 The south island of New Zealand has an extraordinary diversity in the scenic landscapes, where the scenery changed quicker than the weather in Edmonton. One minute we would be driving through the Southern Alps, and then the next thing we knew, the mountains disappeared and we were driving through country roads or lush primal forests.
After almost 4000km under our belts we had reached our final destination for the remainder of our trip… Queenstown. Our first adventure when we got there was with Nomad Safaris to go ATVing up Queenstown Hills for a 360 degree panoramic view that couldn't be beat. The staff there were very sweet and professional making sure to do some practice laps before we started our journey up the track in case some people decided that this was not their cup of tea (which actually ended up happening on our tour). So after a few figure eights and rocky descents we were on our way in our beautiful attire of head to toe combat gear. The views from atop were very beautiful and it was a fun way to start our morning, but compared to other ATV tours we've done in the past like the sand dunes in Las Vegas, we were expecting a little bit more heart racing adventure. Don't get us wrong, the tour was still fun, just more easy going in comparison.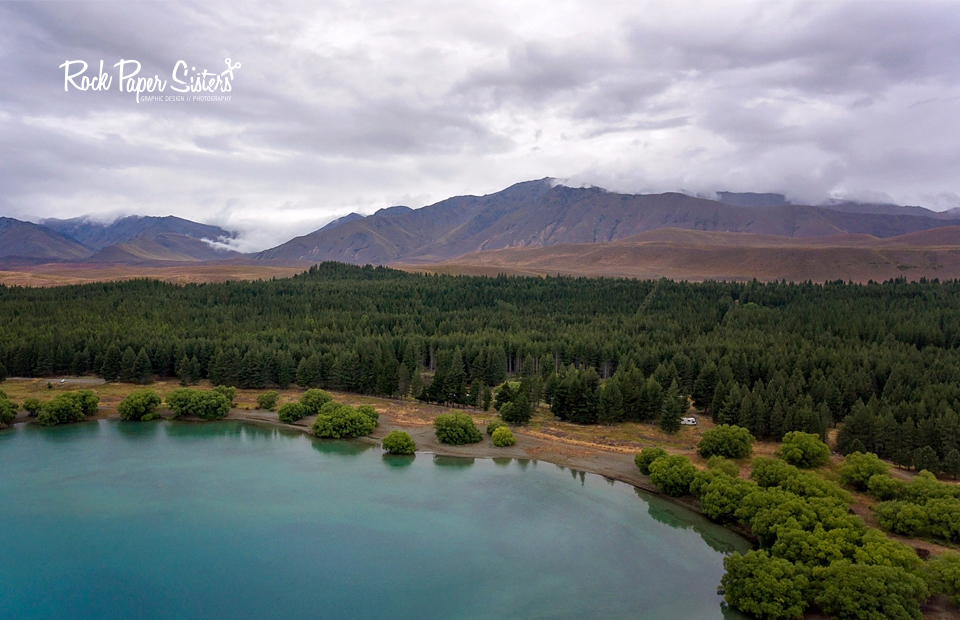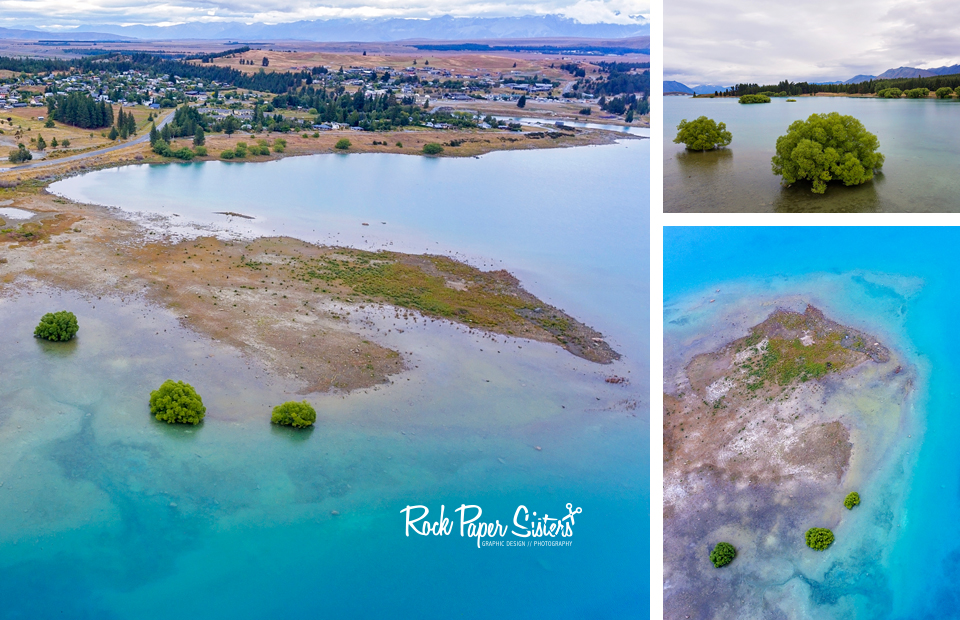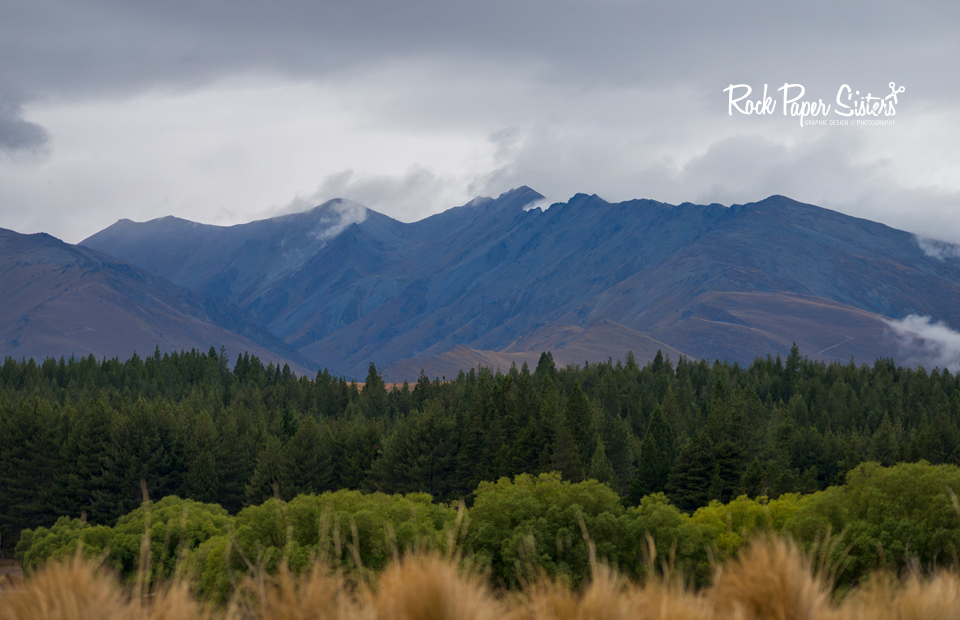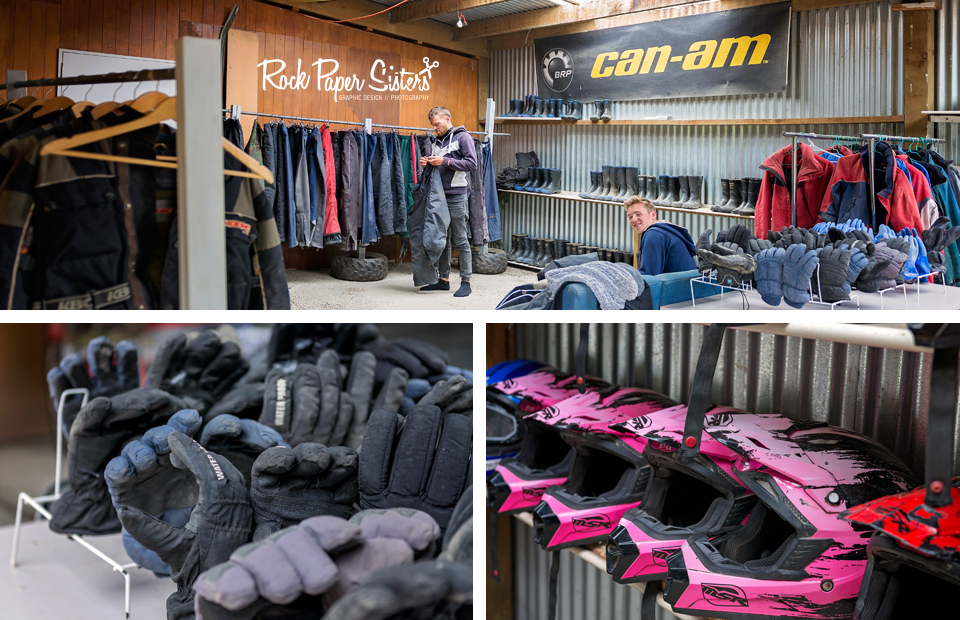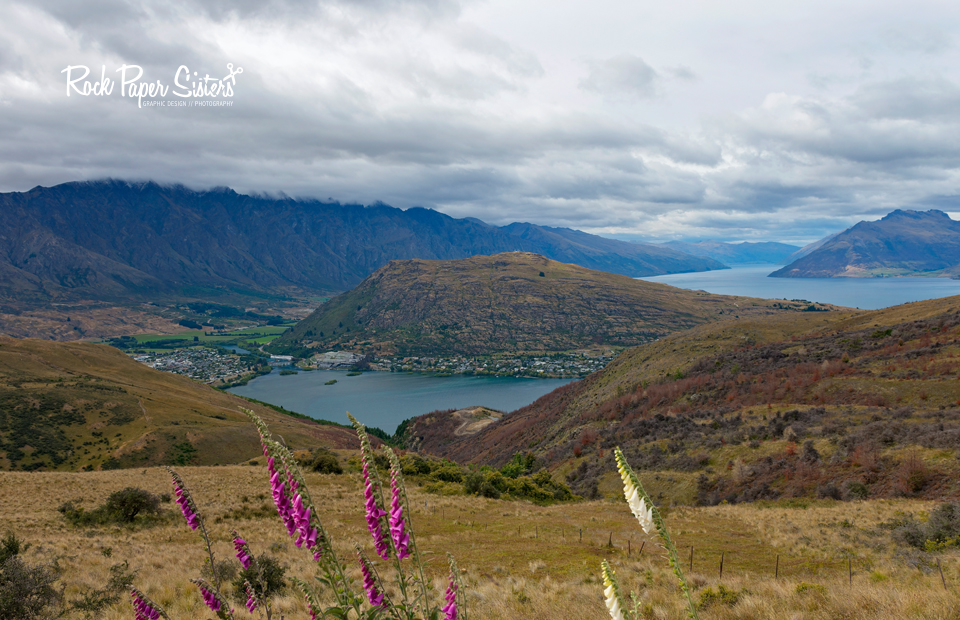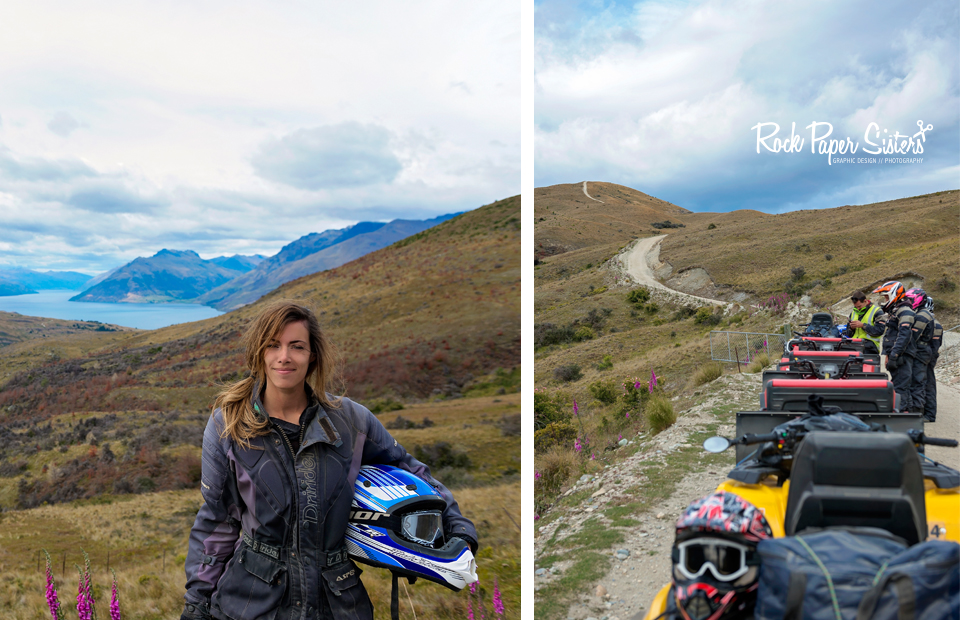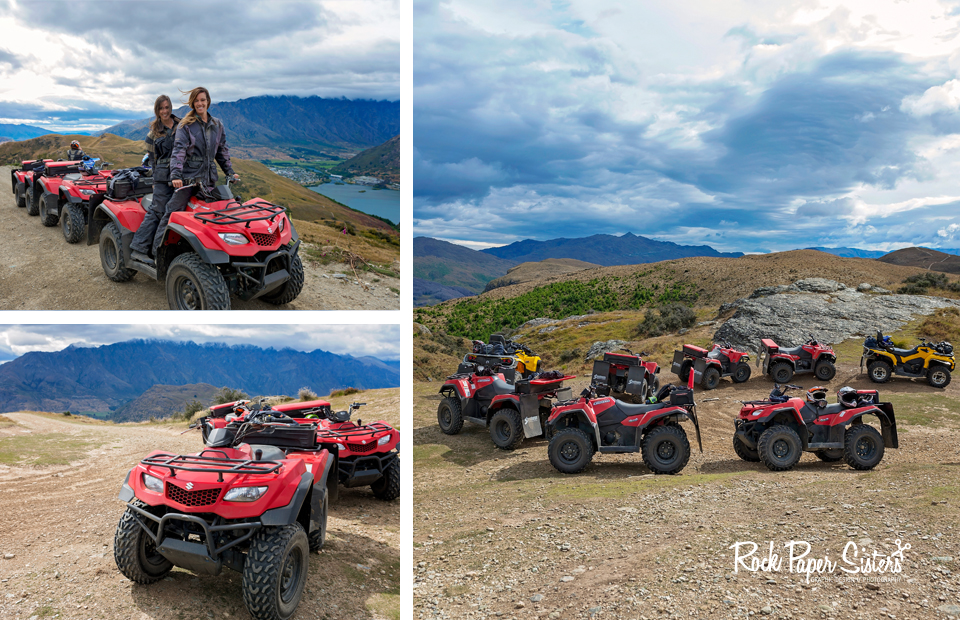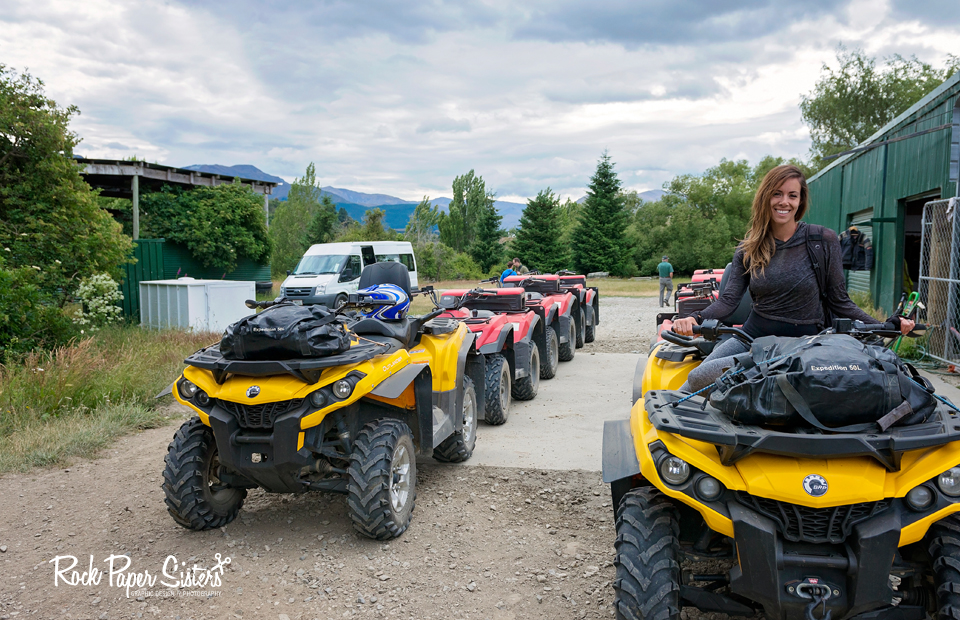 After ATVing the weather took a turn for the worse, so we decided to catch a movie at Cinema Paradiso in Wanka. The road to get there we found out was the highest main road in all of New Zealand (reaching an altitude of 1,121metres), which explains why our car felt like we were pushing the pedal to the max and yet barely getting anywhere. So why would anyone drive an hour just to see a movie? Besides the fact we LOVE movies, this was no ordinary movie theatre, not by far. When we arrived, we were at the very back of the lineup disappointed we wouldn't get to enjoy the movie in the "Morris Minor car," but as luck would have it, no one took it. The best thing about the theatre (aside from the comfy seats), was that they take an intermission halfway through the movie to entice you with their hot-out-of-the-oven massive cookies. Edmonton movie theatres… take note!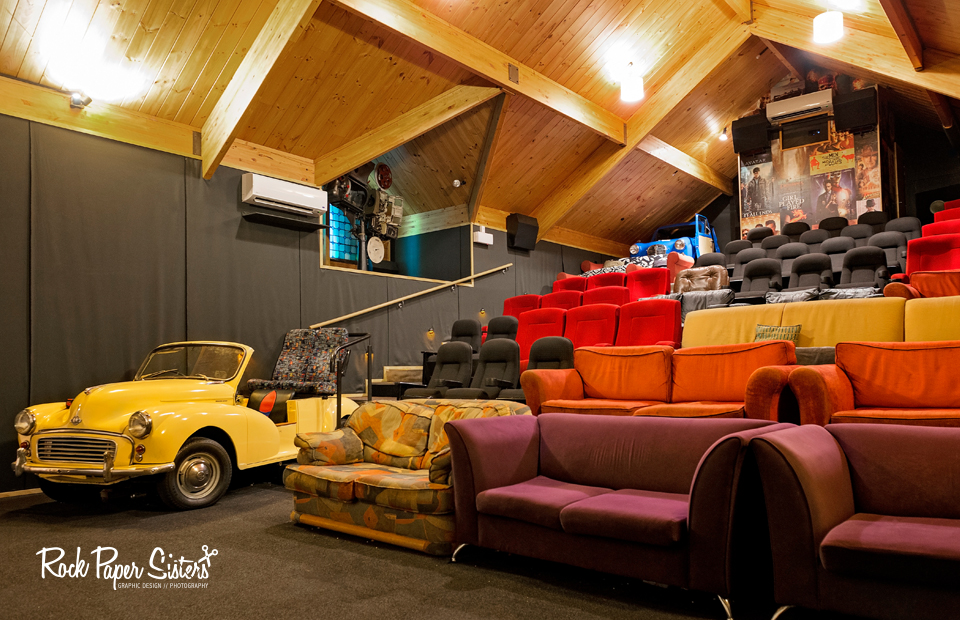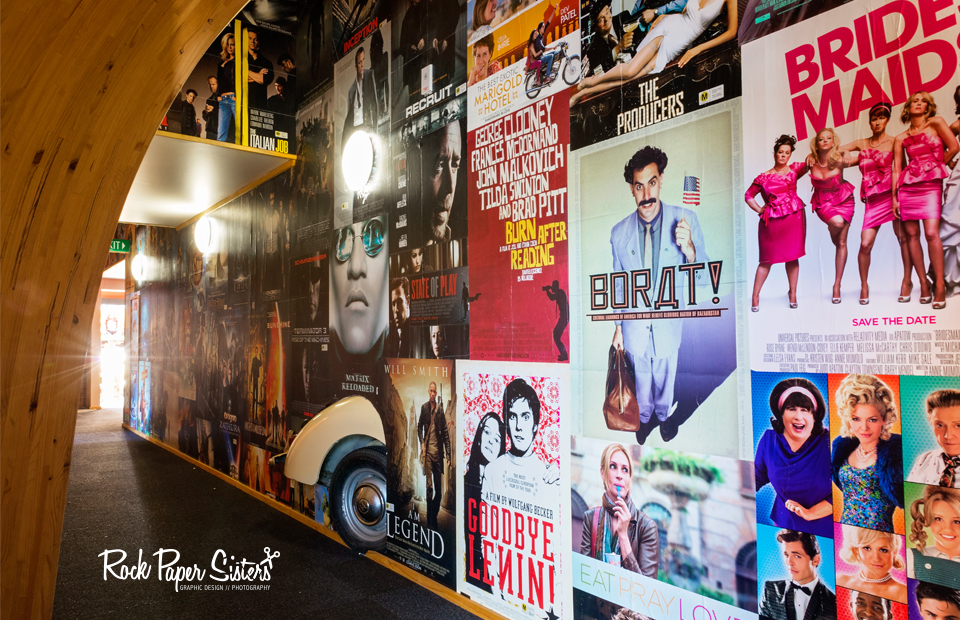 One of the main reasons we decided to spend the majority of our time in Queenstown was because it is well known for its adventurous activities, such as the Shotover Jet which really helped put New Zealand on the global tourism map. Several celebrities have all experienced the adrenaline filled ride, so we made sure we arrived first to be guaranteed front seats next only to our expert driver. Crusin' over as little as 10cm of water, our driver maneuvered his way up and down the Shotover River, with what felt like just grazing the canyon walls at 85km/hr with no brakes nonetheless. We each took turns wearing the go-pro on our heads, but as the boat skipped, rumbled, and spun 360 degrees along the water, so did the camera, making an interesting video to say the least. This was the kind of adrenaline we were looking for, just look for our faces on the wall between Prince William and Jeffrey Dean Morgan next time you go 😉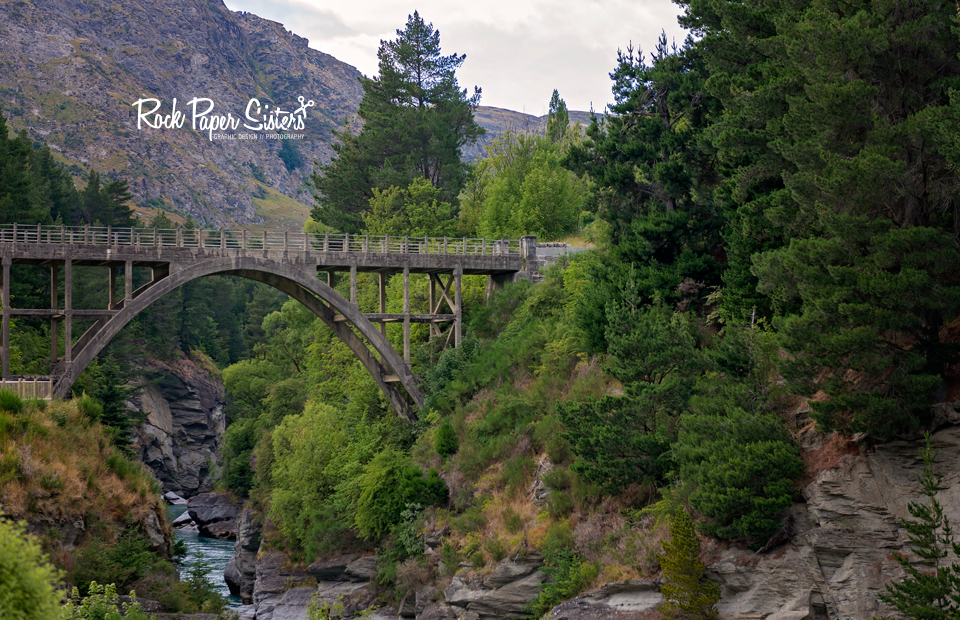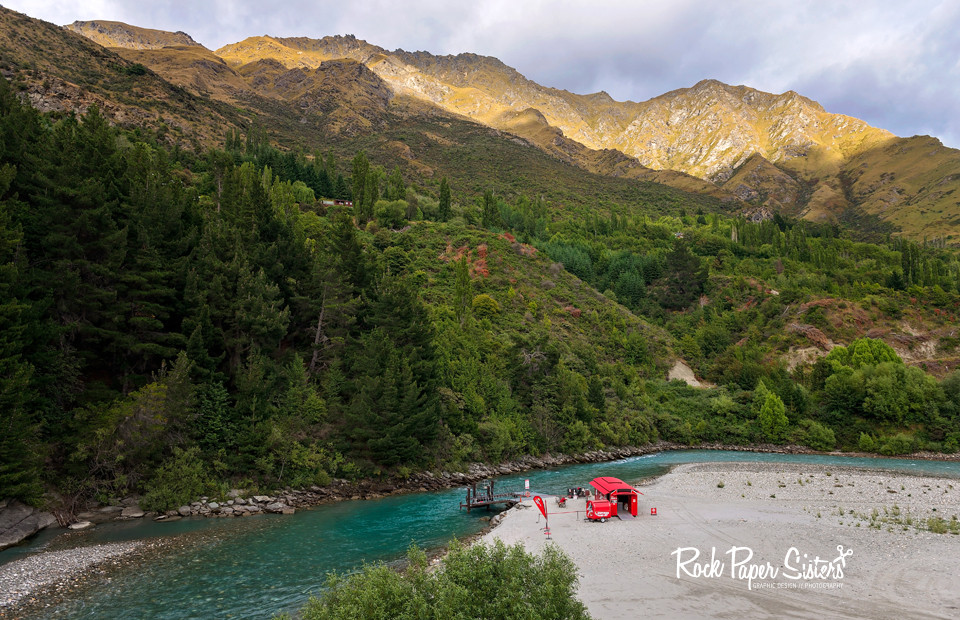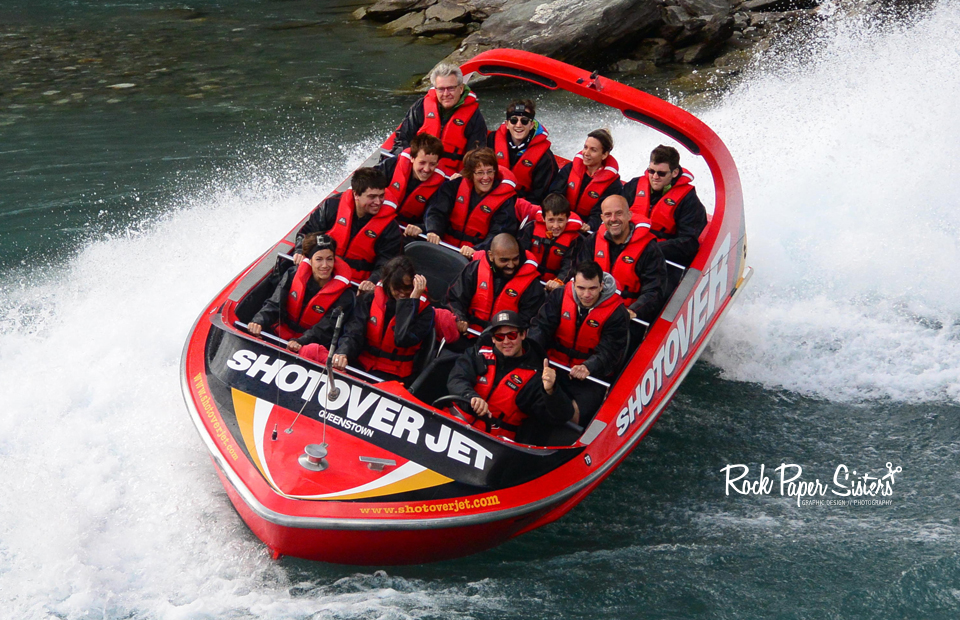 When we went to book our next adventure we were helped by (no word of a lie) a guy from our hometown of Edmonton, so of course a friendly hug was exchanged. We had a big day ahead of us, a Fly – Cruise – Fly, followed by skydiving 12,000ft.
The morning we hoped into a tiny little airplane and marvelled at the mountains below us. The thirty minute plane ride there felt like a warm up for what was to come later that day as our hearts dropped a little bit along with the rickity plane. When we arrived to Milford Sound we were redirected onto a cruise boat to start our journey down the "eighth wonder of the world." We were engulfed in mountains to our left and right, all flowing with several waterfalls that cascaded down drenched moss from the 1000m mountains. Our captain was all about having a good time and would encourage everyone to head to the front of the boat as he would then steer directly under the massive waterfall, soaking everyone. On the way back we were lucky enough to finally see some adorable sea lions just relaxing on the rocks taking in the sun. The trip was well worth the money as Milford Sound had been an item on our bucket list. Next time however we will trade in the boat for a kayak. After that eventful afternoon we headed back for our next adventure… skydiving!
Like we mentioned at the beginning, this trip was all about experiencing life to the fullest and doing (a minimum) of one thing a day that scares us…. skydiving. We chose the company NZONE skydive, and were originally going to only jump 9,000ft, but we took the advice of the worker to go higher. His reasoning was that it takes your brain about 3-5 seconds to even recognize that you are falling, so in order to really get the experience of free falling you needed to go higher. A part of us thought he was just trying to make a sale, but it later turned out he was right. Our ride up was nothing but blue skies and sunshine. When we looked up at the sky to see the airplane above us, if you looked very closely you could see a little black dot in the sky turn into an opened parachute. At this point we were pumped and awaiting to meet our awesome dive masters who were not only funny but incredibly sweet. The plane ride up, we were the first two in the plane to go first, and once the door opened we made our way to the edge and just like that we were floating… an unreal feeling that should be experienced by all. There is ironically no free-falling feeling, and instead all that overcomes your body is this calmness as you drift to the earth 12,000ft below you.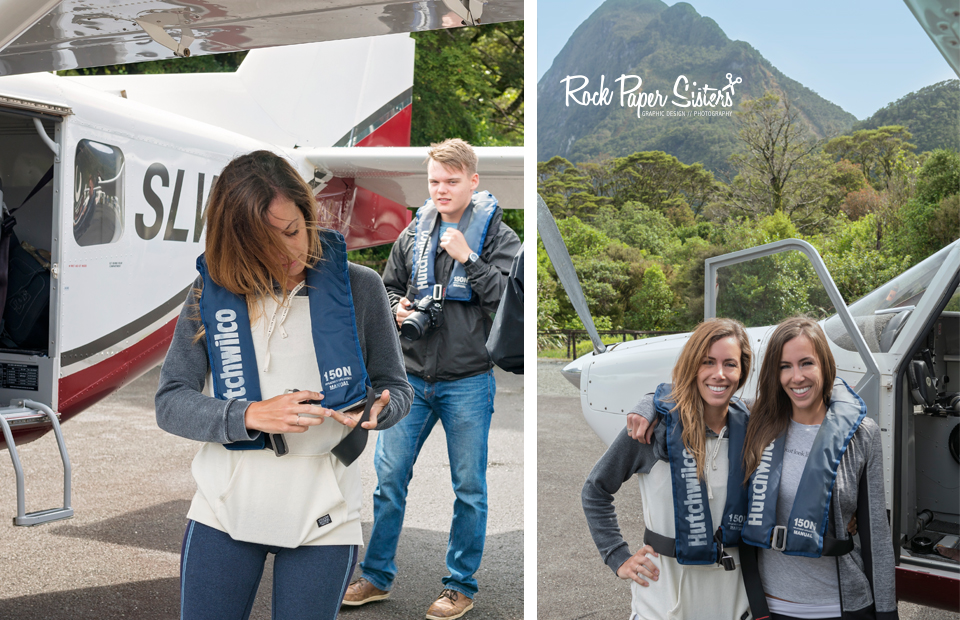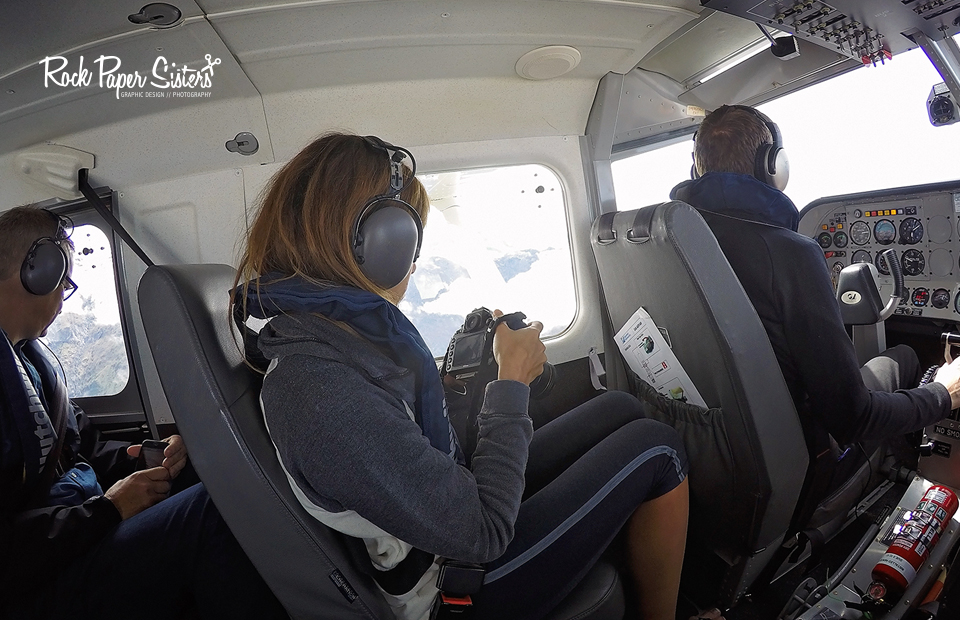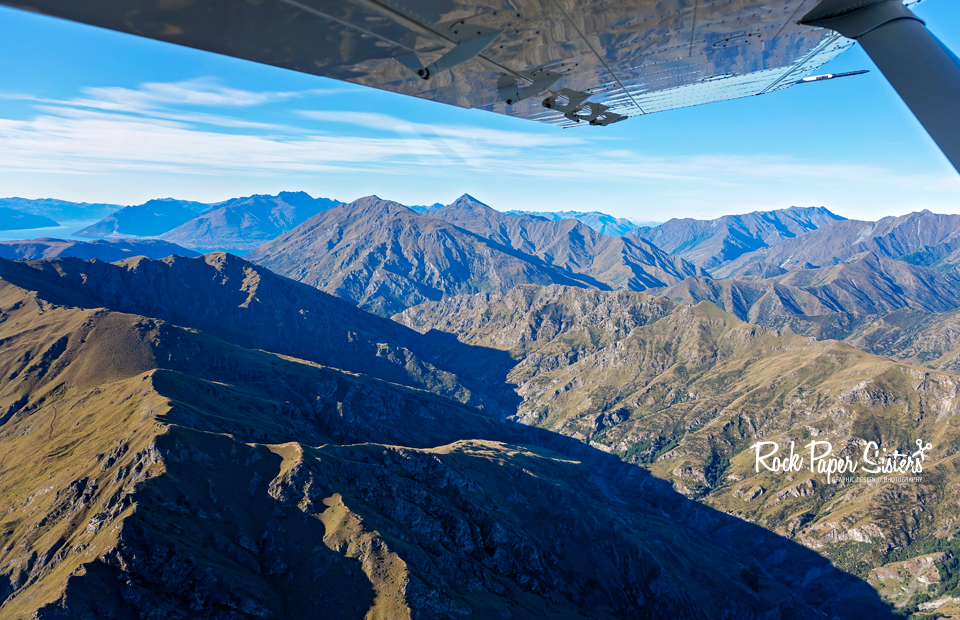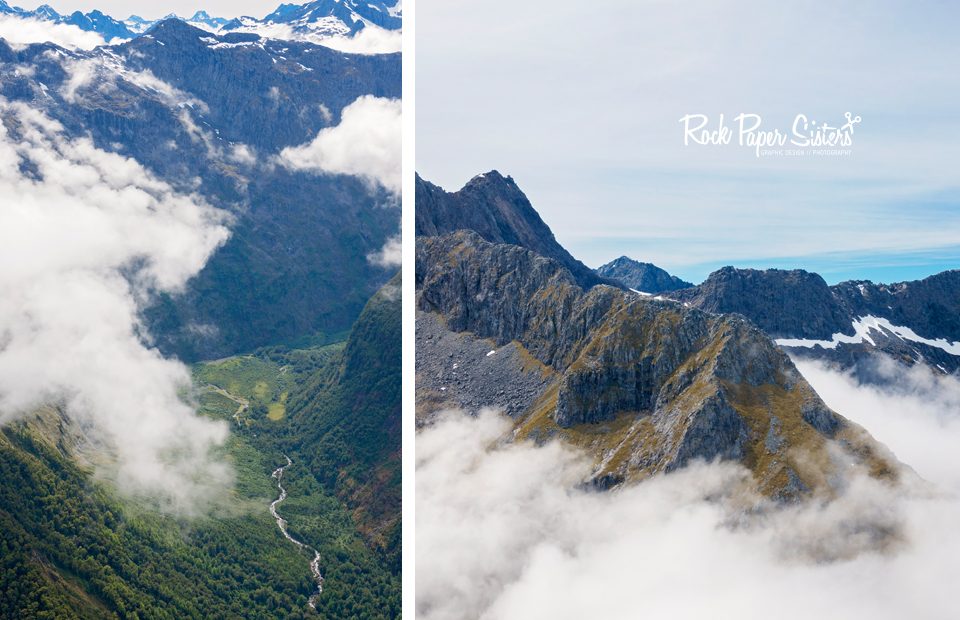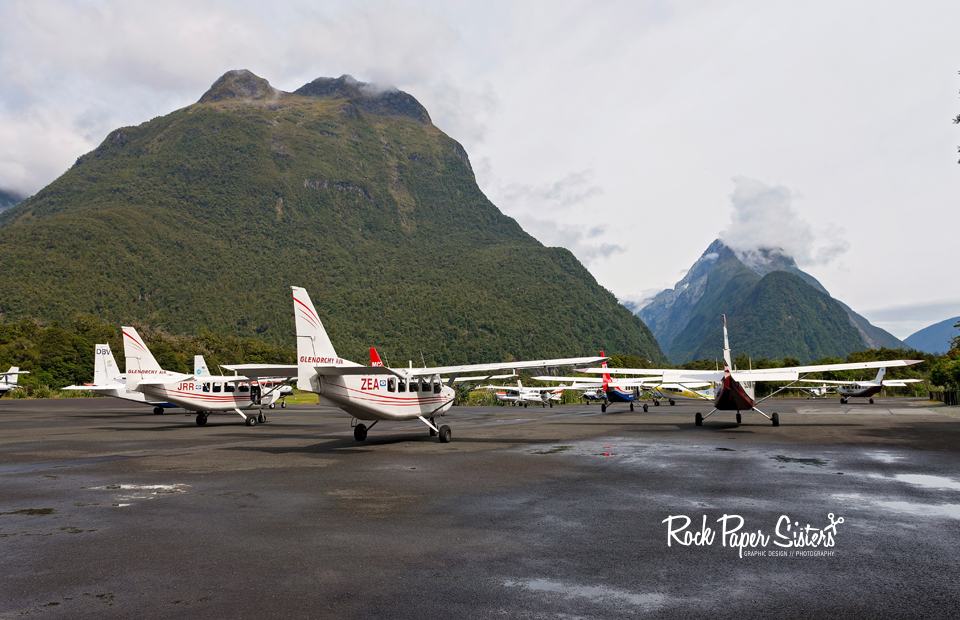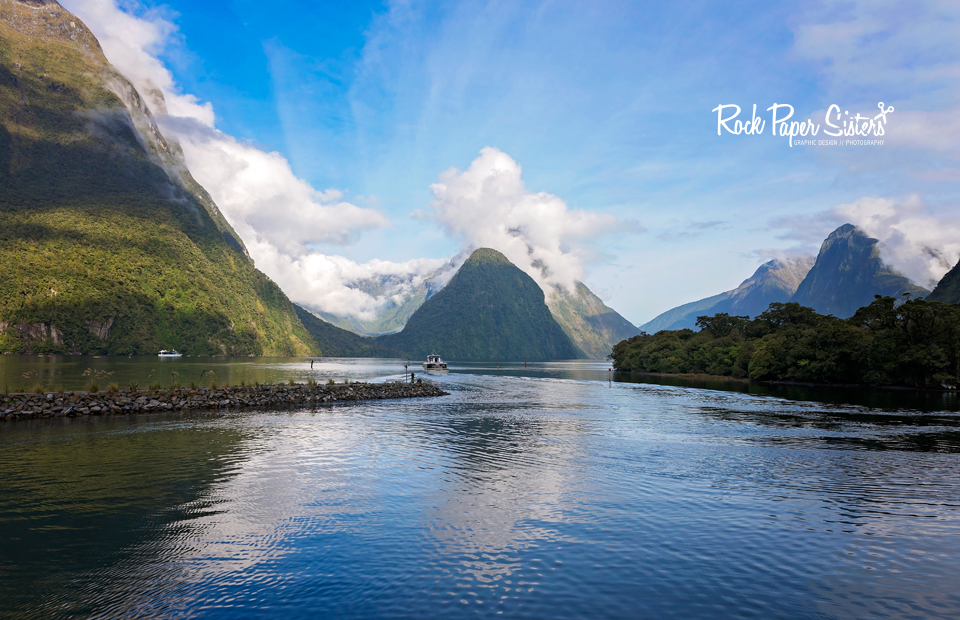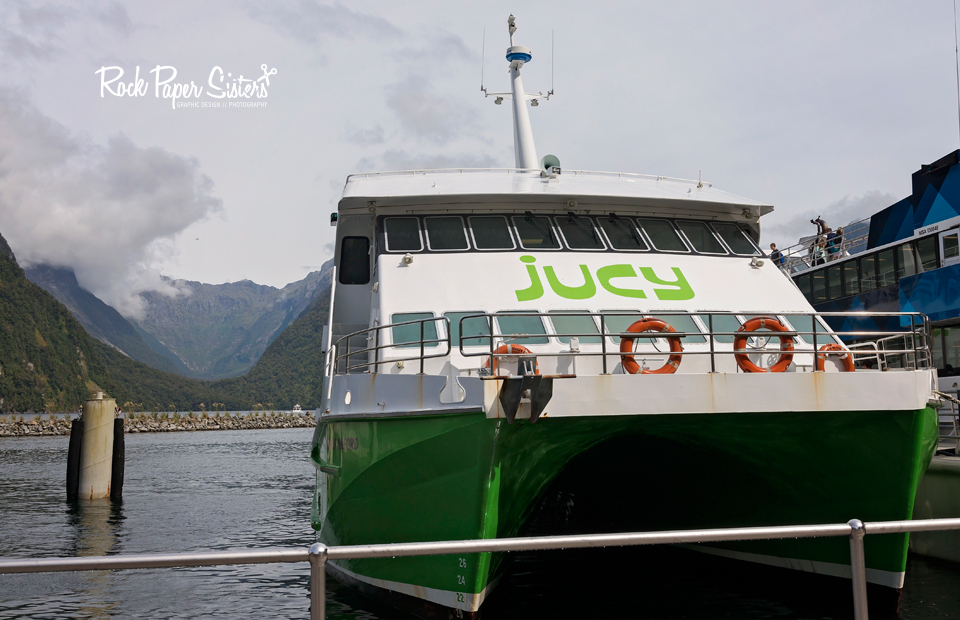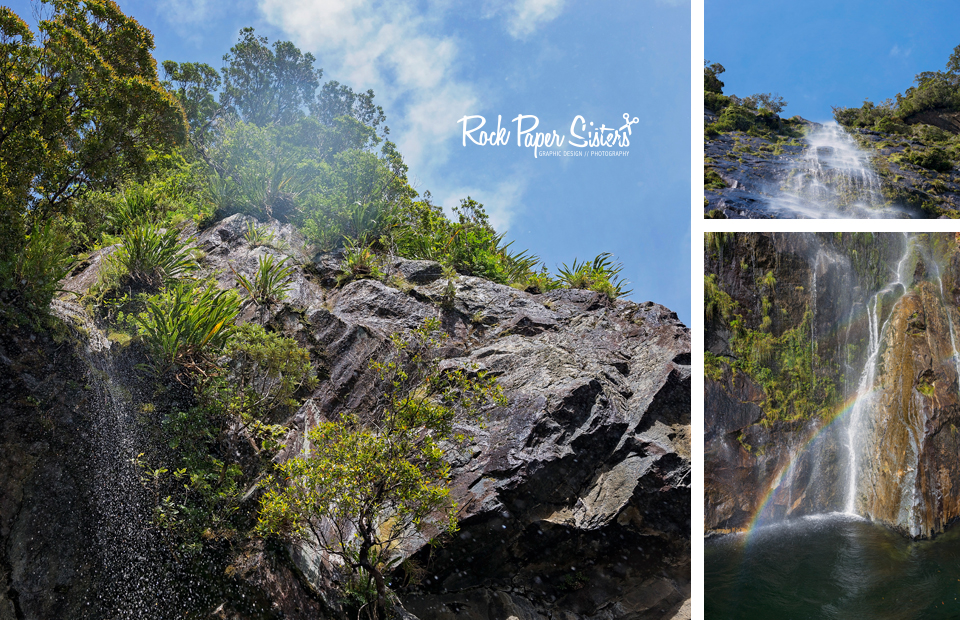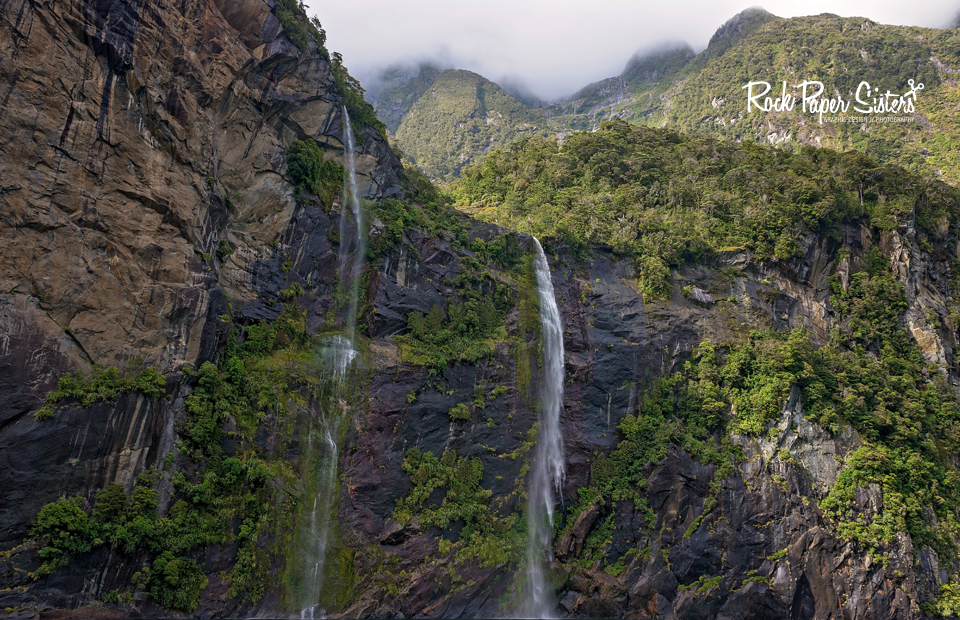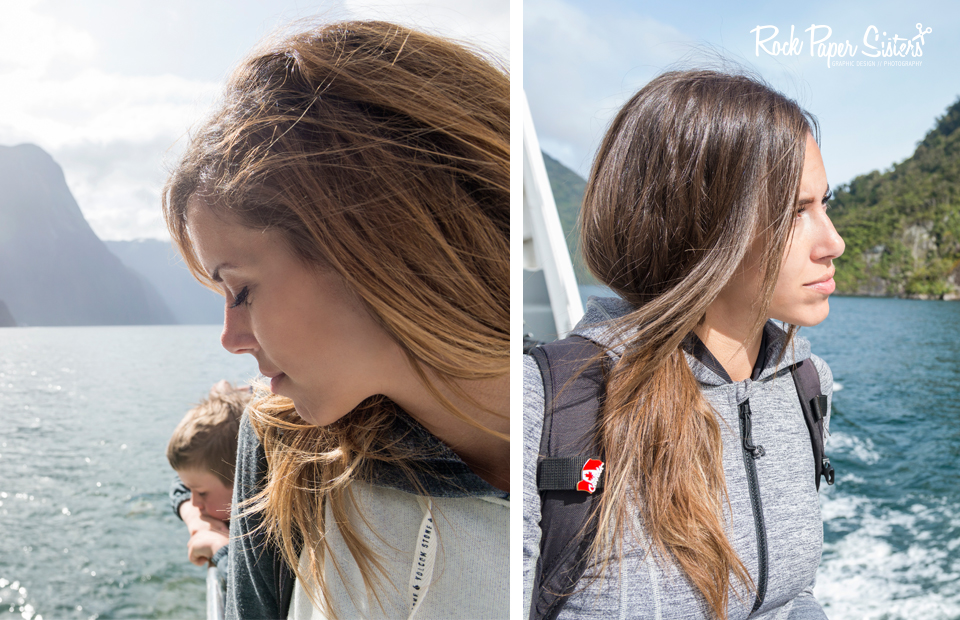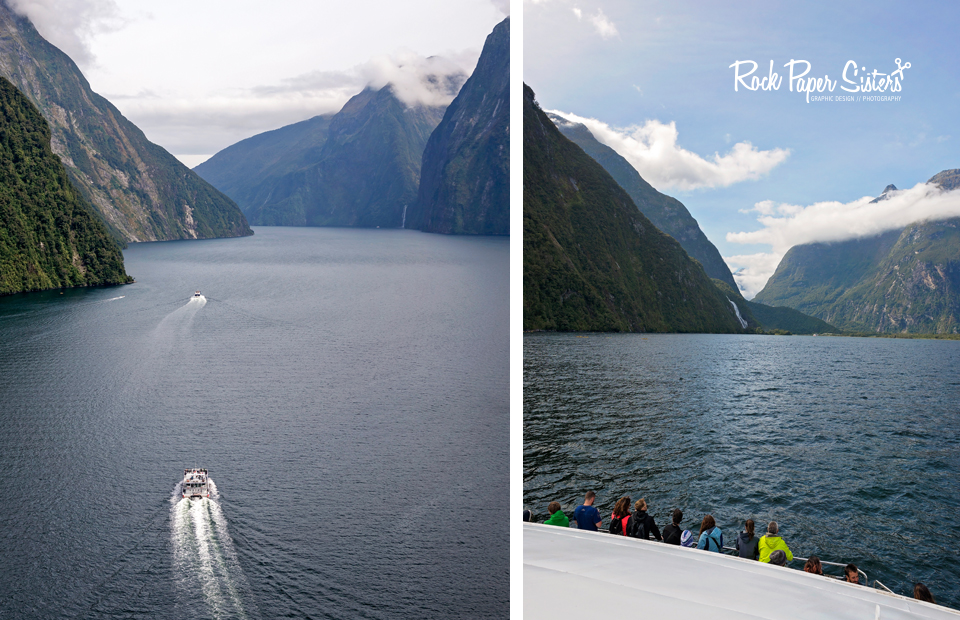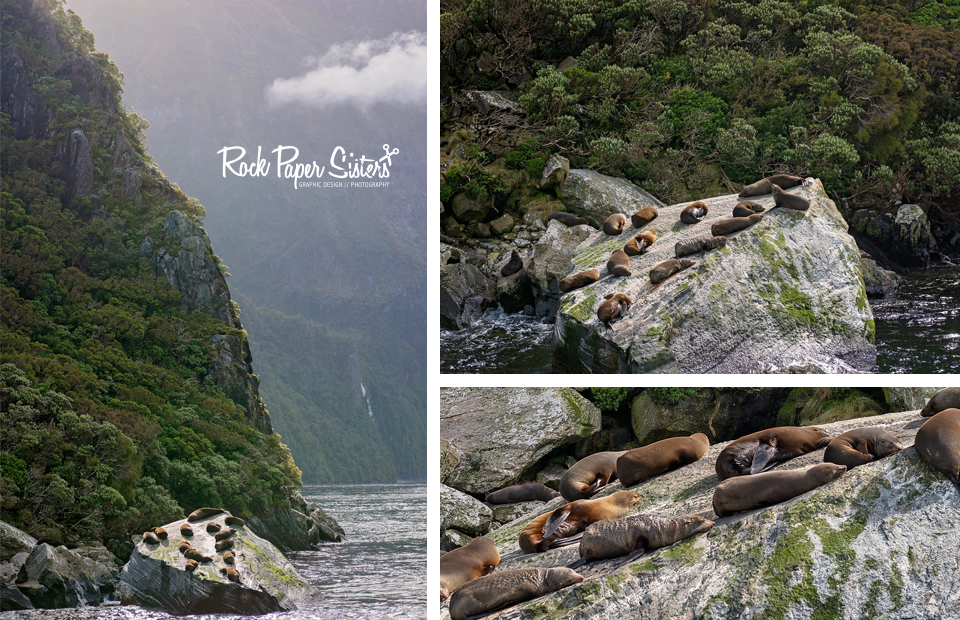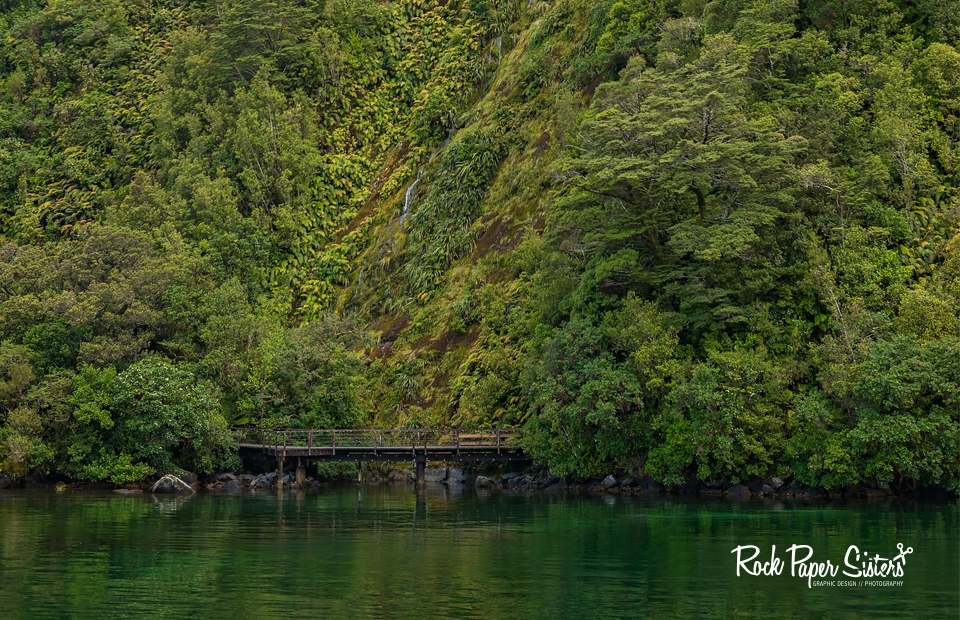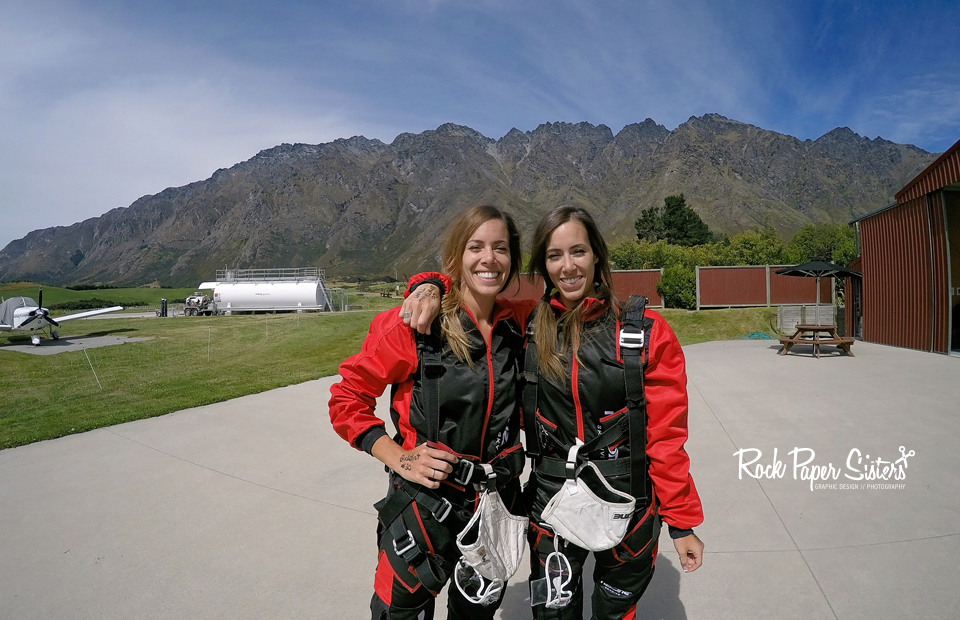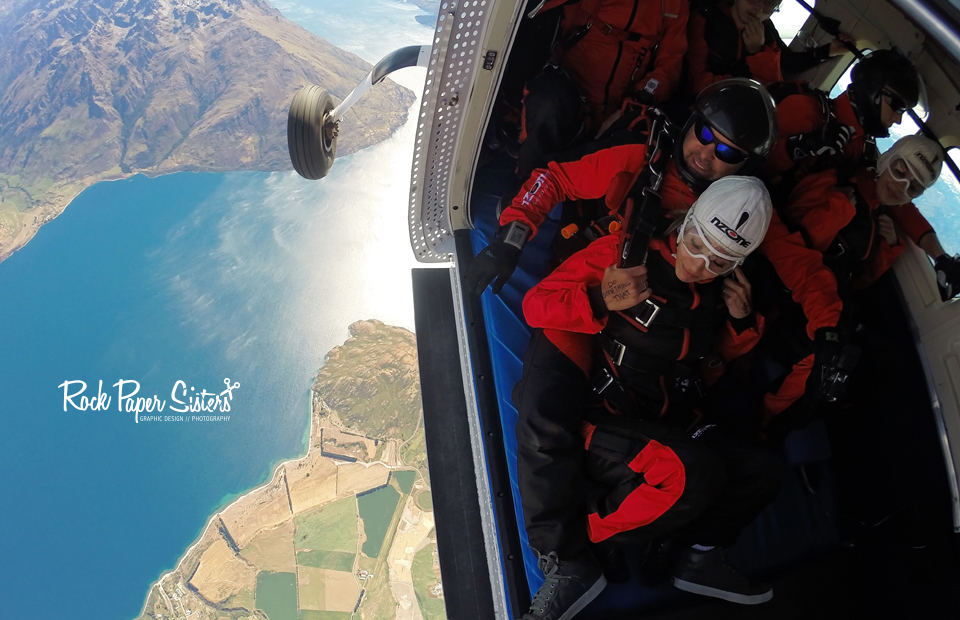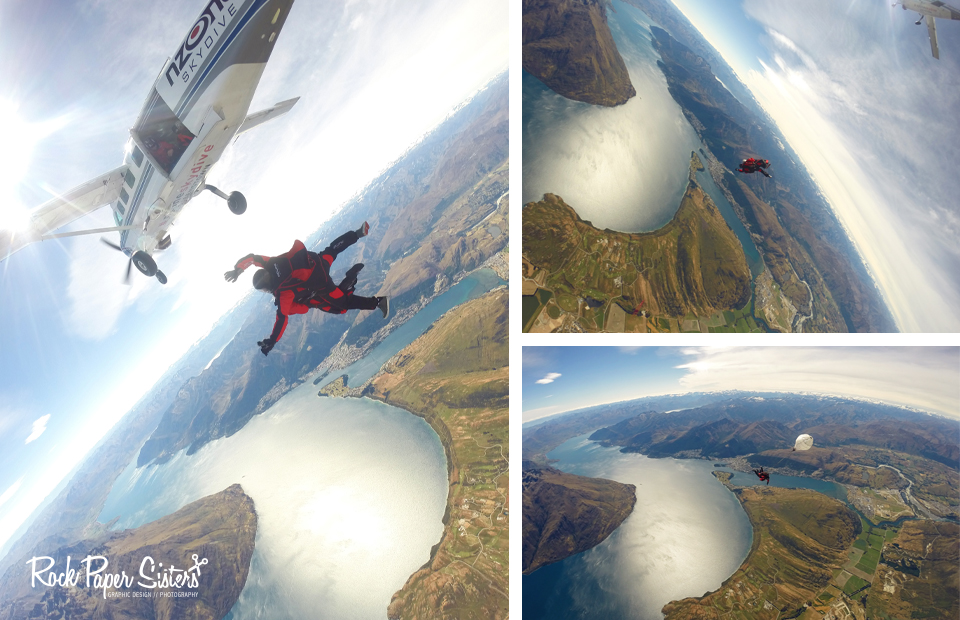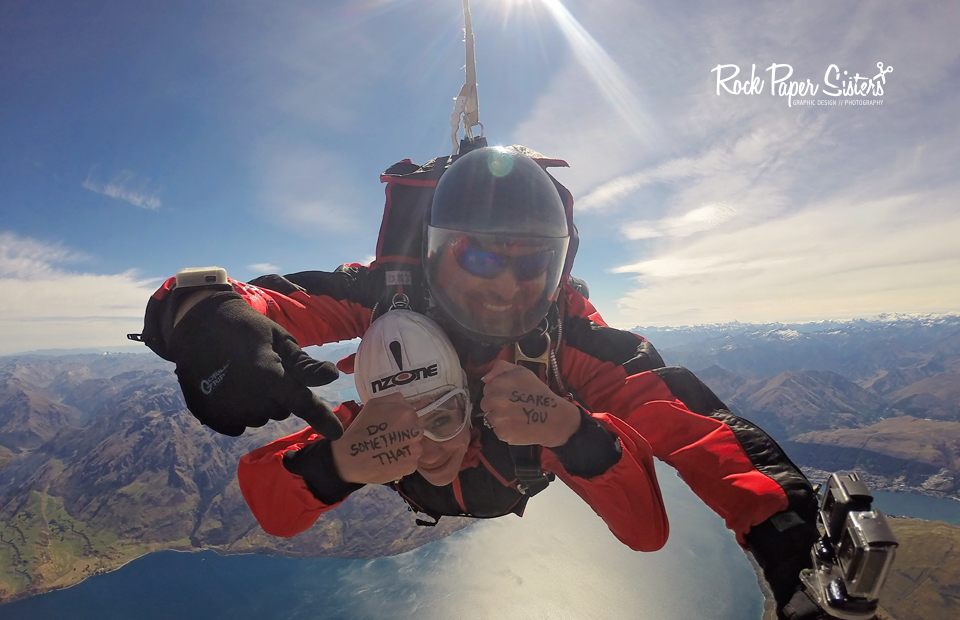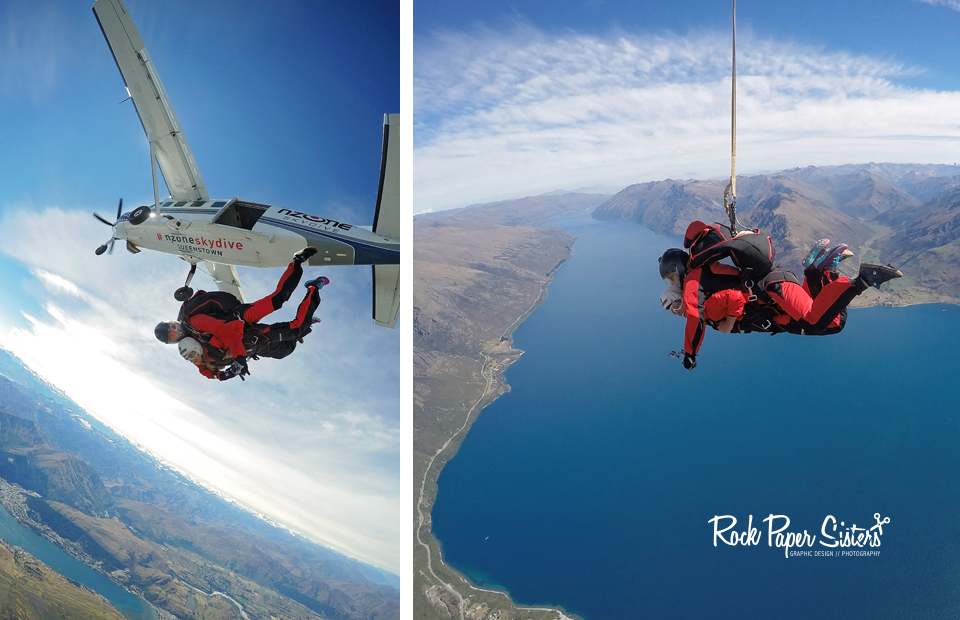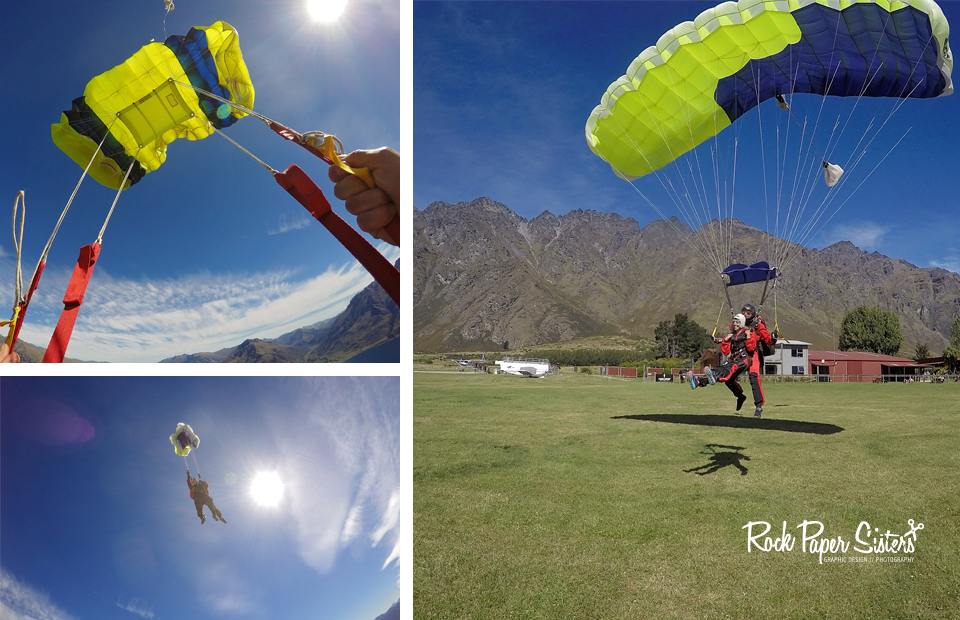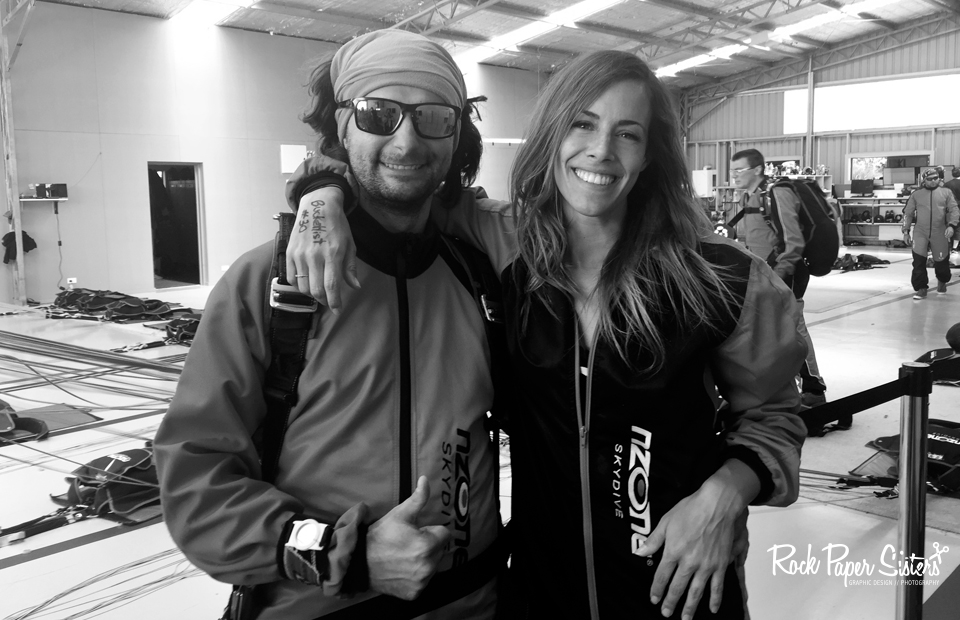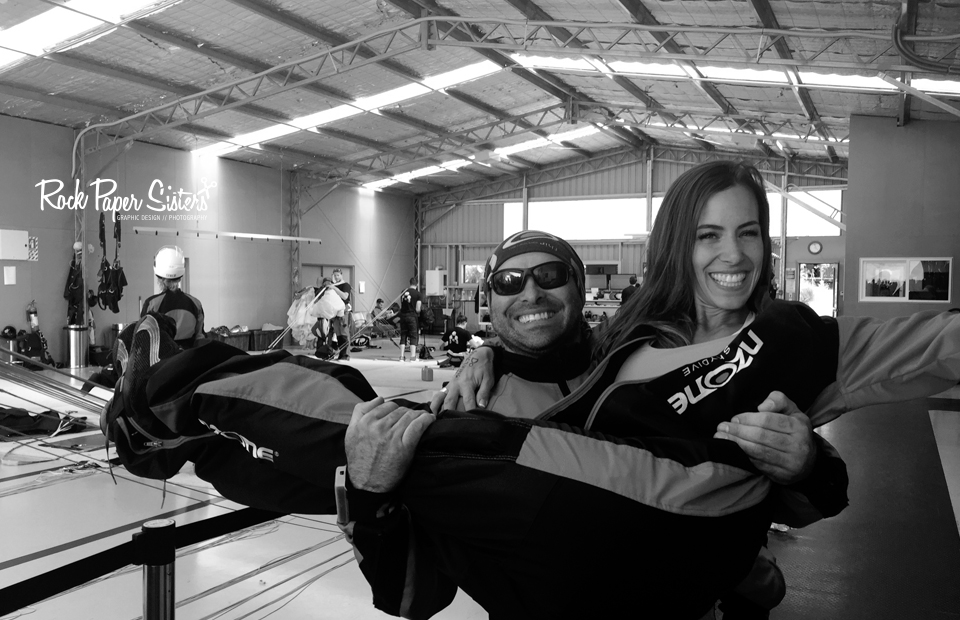 After a good night sleep in a beautiful hotel we came to realize that our trip was nearing its end and we hadn't seen any glow worms yet. Since we missed out on the Waitomo Caves in the North, we decided we would take a boat tour to the Te Anau caves. Our tour didn't start until later that day so we stopped off at Braken Hall, a delicious cafe // gift shop in Mossburn where we filled our bellies with caffeine and fresh baked treats. We still had a few hours to kill, so we asked a local about a nice trail, and the Kepler Track was suggested. When we first started our walk we noticed it was 60km roundtrip that takes about 3-4 days to complete. So we went as far as our time allowed us along another beech forest and ended up at Sandy Brod Bay to take in the sun before the clouds starting rolling in.
Before we knew it half the day was already gone and we were making our way across Lake Te Anau to see thousands of glowworms hanging from limestone caverns. We all crammed into a tiny wooden boat that floated through pure darkness in complete silence except for the occasionally banging of the boat into the walls as it made its way along the guided path. Above us was pure magic and unlike anything we have ever seen. The incandescent blue glow from the worms varied in intensity along the rock ceiling appearing like stars that were just slightly out of reach. To our disappointment no photography was allowed (as it disturbs the worms), so this was another experience for the memory bank. When we finished the "magically mystery tour", those thick clouds overtook the sky and made it a very cold ride home.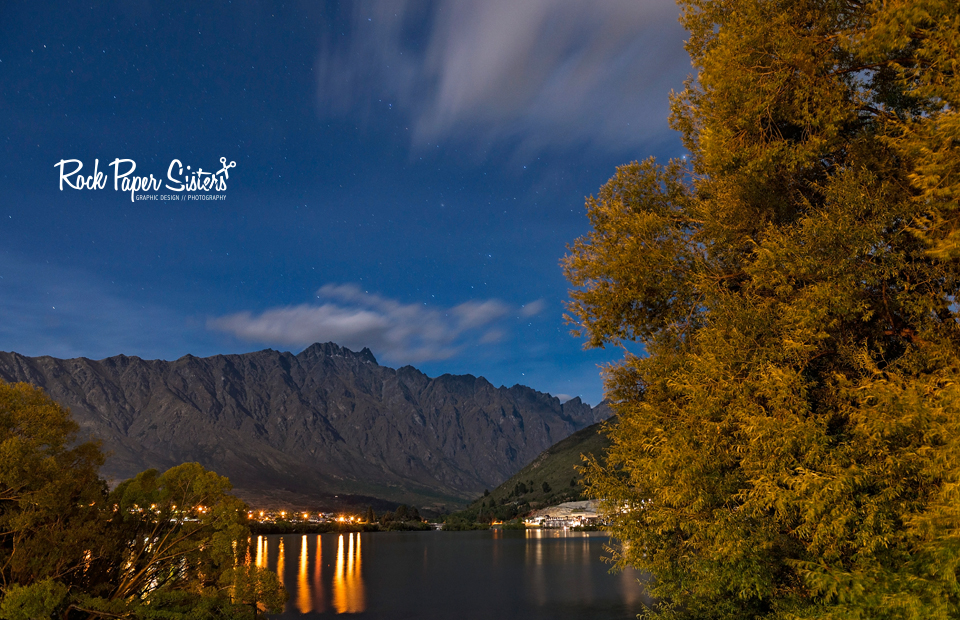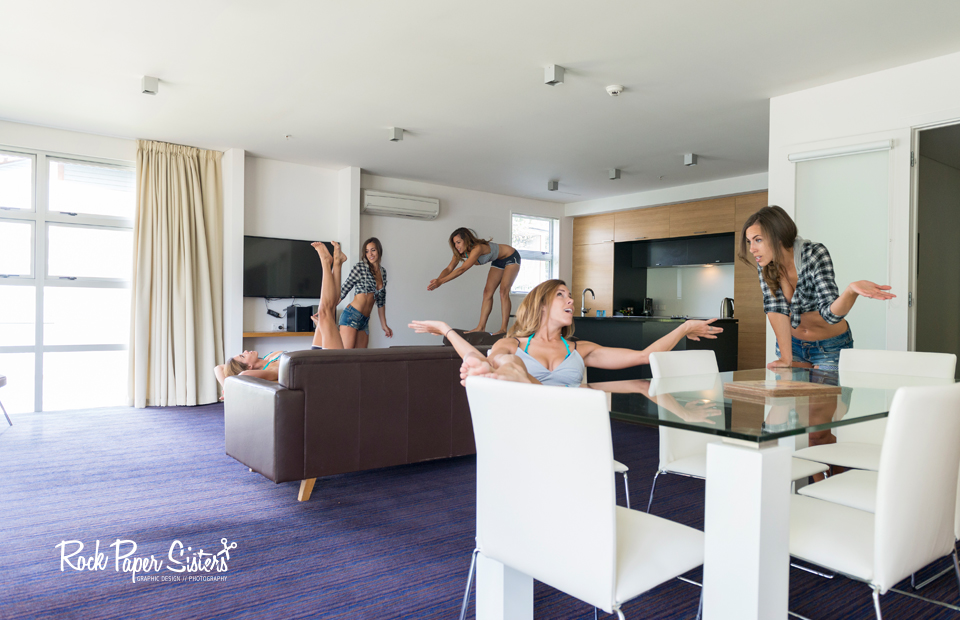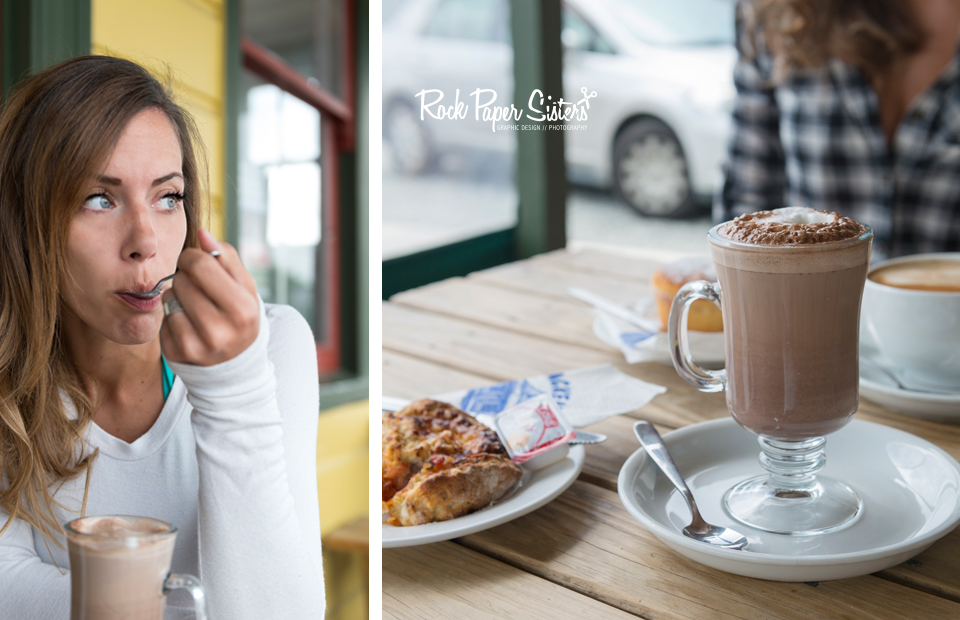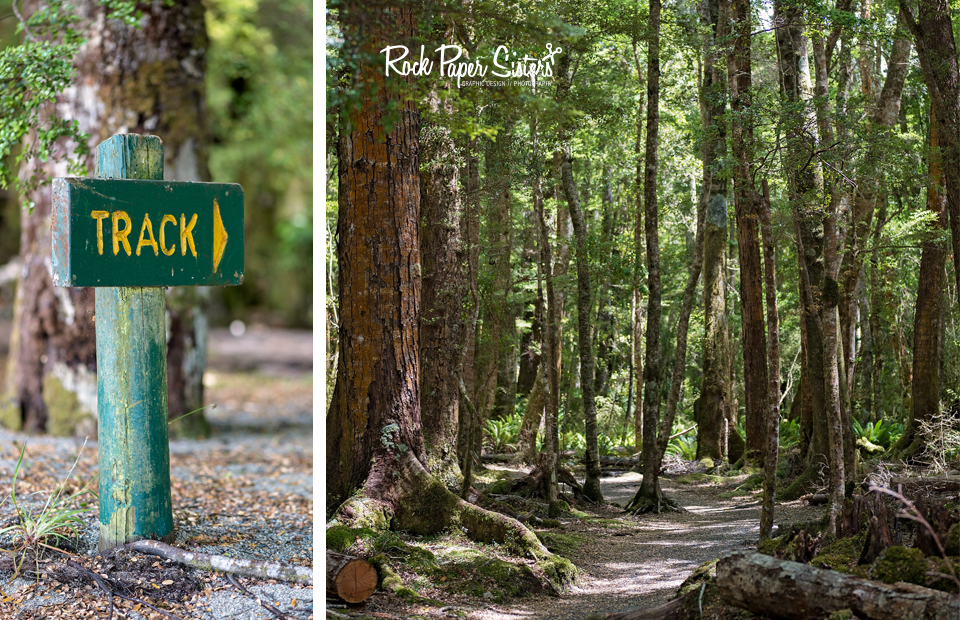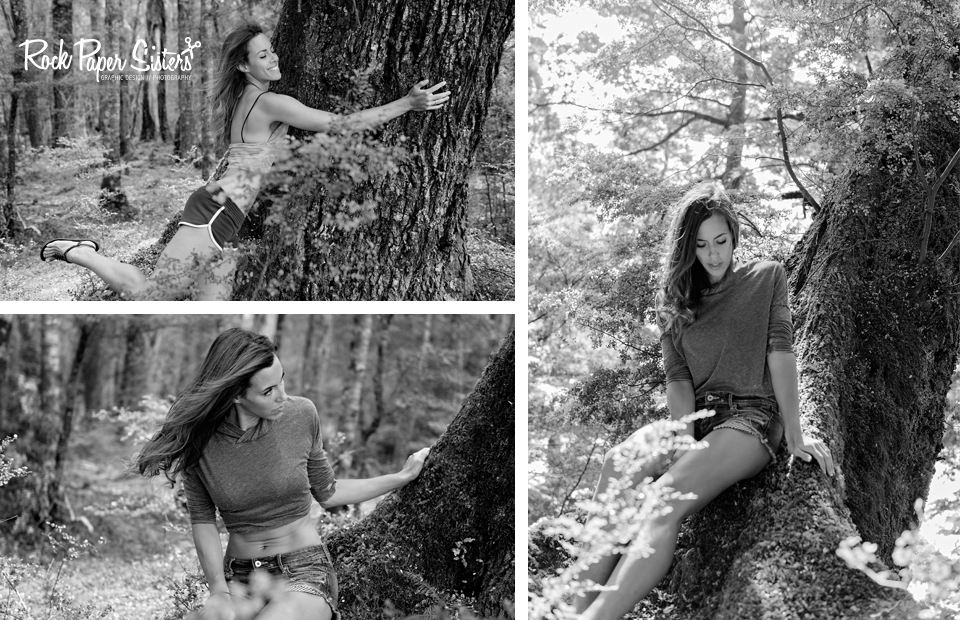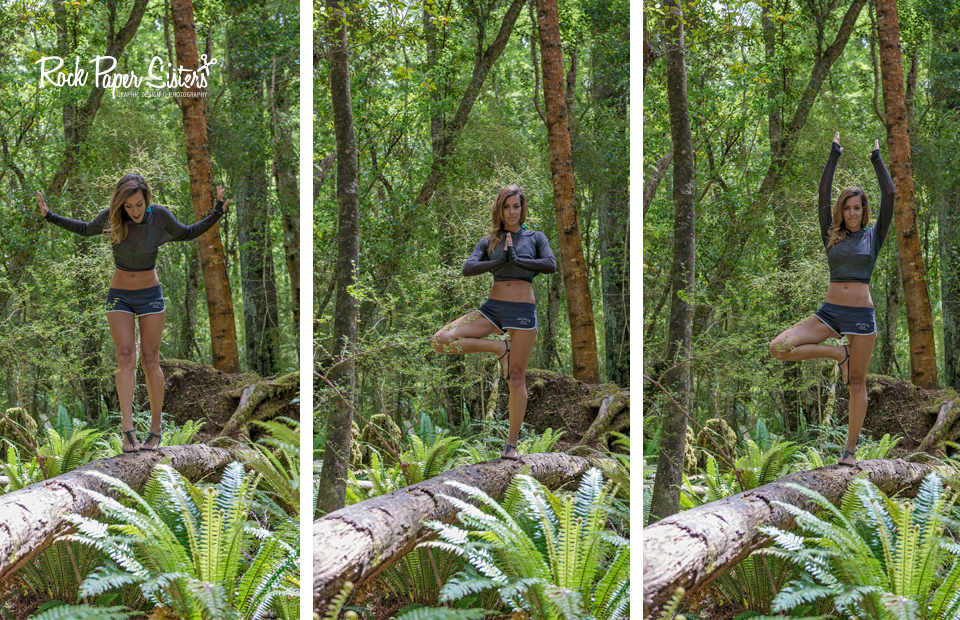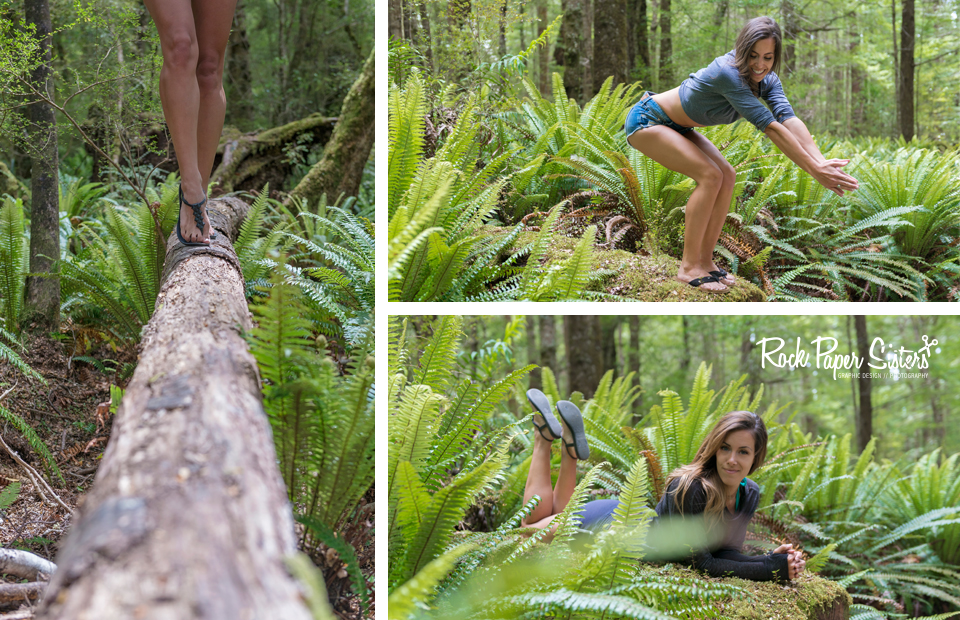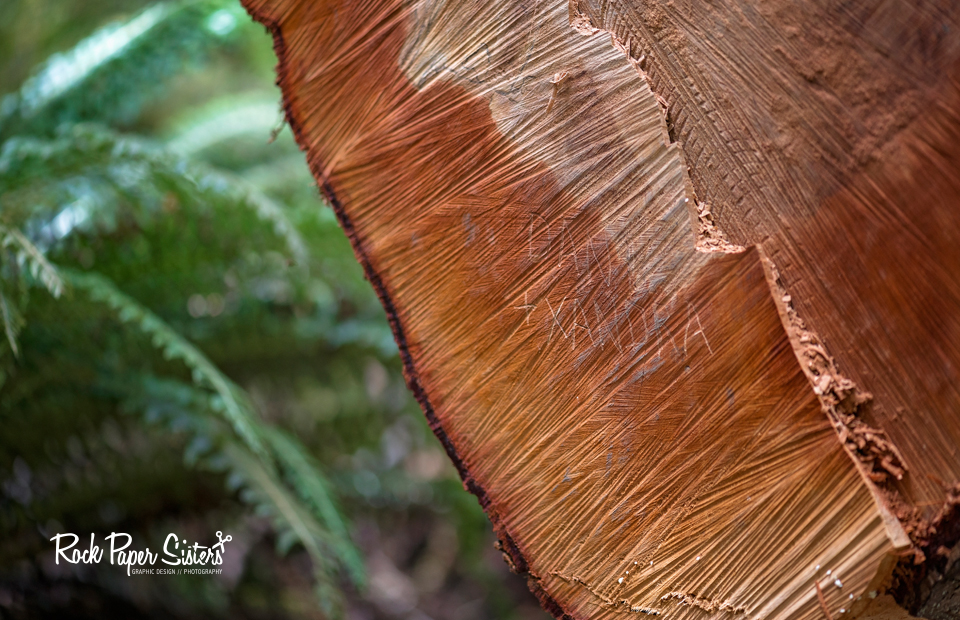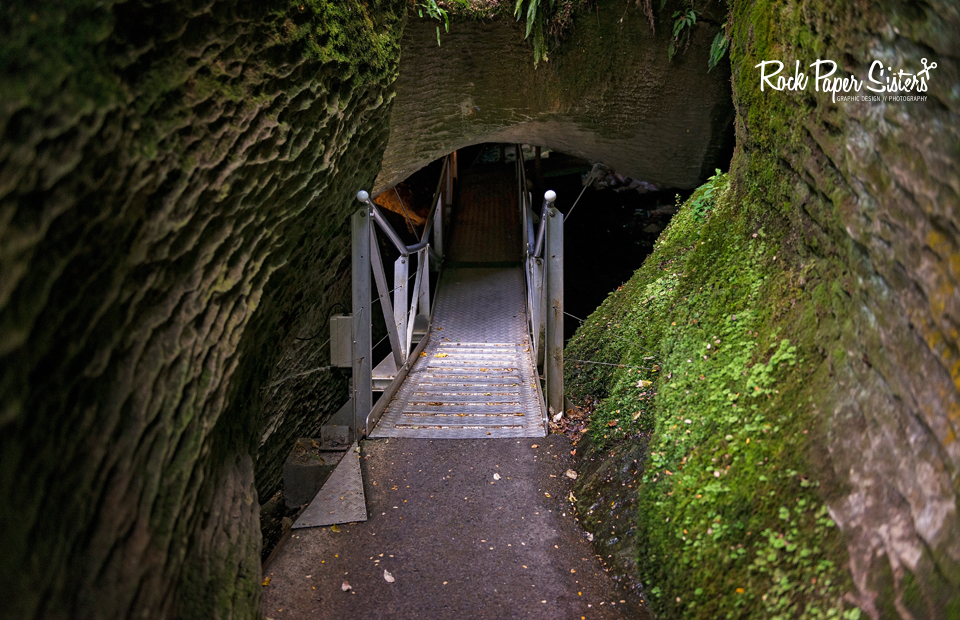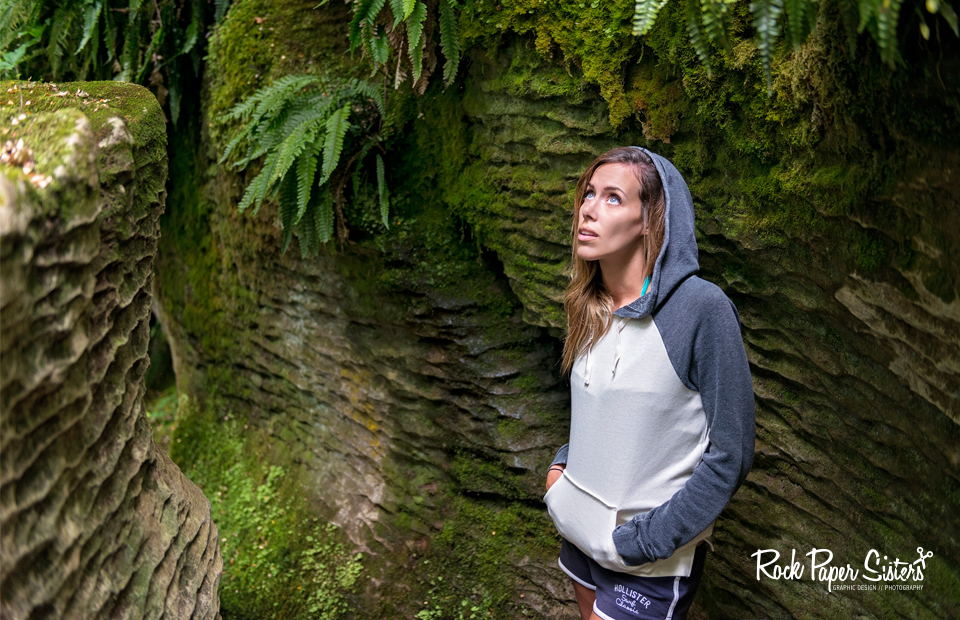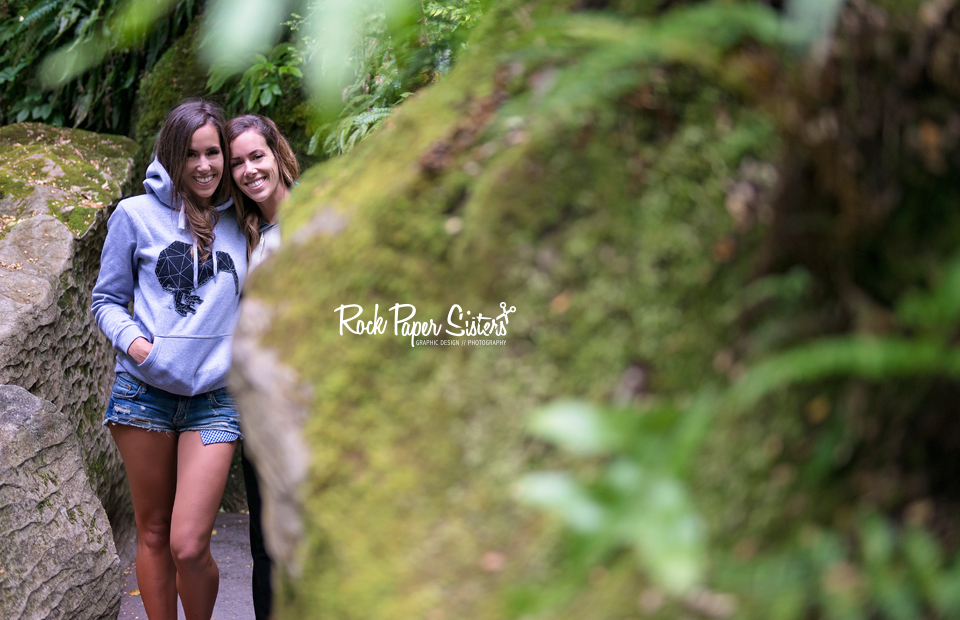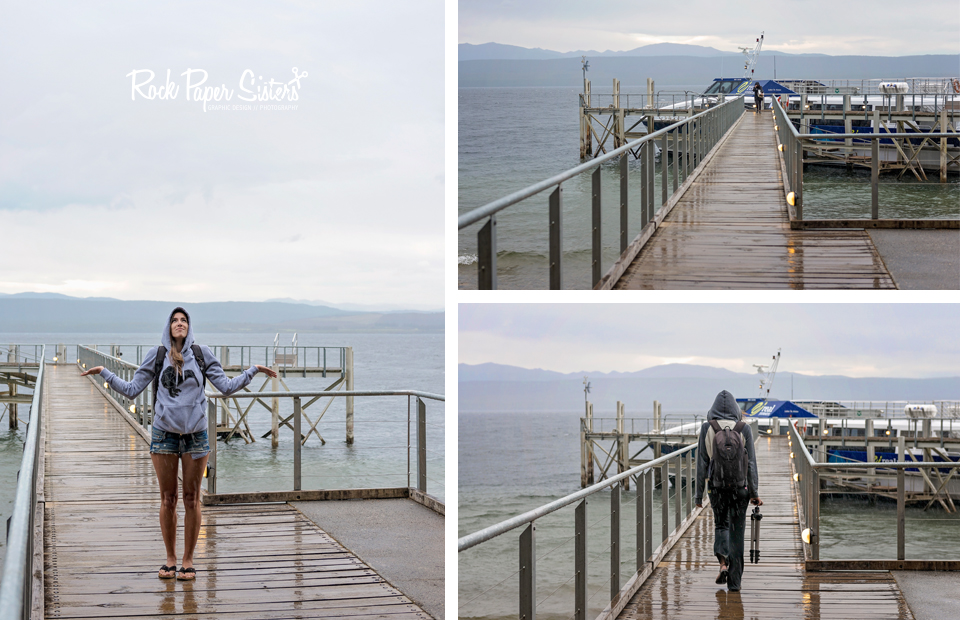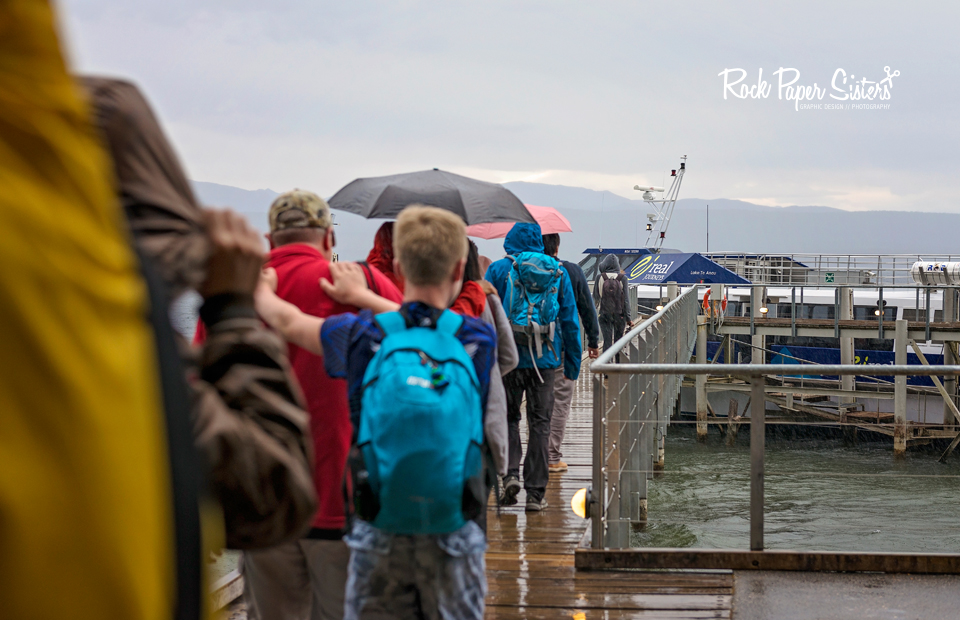 When we pack for a trip (doesn't matter where to), along with our passport the next items we can't forget to bring is our camera and rollerblades. There really is no better way to get around and explore a town or city. The steepness of New Zealand was a little bit of a challenge but nothing burns off multiple visits to the best Gelato store in Queenstown than trekking back to your hotel on a 75 degree angle. Overall New Zealand was "sweet as", and we would both go back in a heartbeat.