Our first full day in Croatia was just that… a full day! We started our morning at 6:00am to get an early dive in along the coast of Dubrovnik. Surrounded by cliff walls, we entered the rich blue Adriatic Sea by foot from the Diving Centre Blue Planet, established in the Hotel Dubrovnik Palace. We wish we could say this was one of our favourite dives, but ill-fitted masks and little marine life made this dive quite unmemorable, however that didn't stop us from booking another dive later in our trip.
After our dive, we took the advice of our lodging hosts and tried their AirBnB experience, which consisted of a six hour boat ride to several infamous spots around the Dubrovnik area. We grabbed our bikinis and change of clothes and headed west, passing underneath the beautiful Franco Tudjman Bridge. Our tour guide stopped amoungst an impressive cliff (that we found out later we could have cliff jumped from), but we didn't understand why he stopped a mere 100m away. Our guide pointed to a tiny opening along the cliff wall and told us to swim to the "Blue Cave" on the isolated island of Koločep. Nervous was an understatement as we jumped off the boat and swam against steady waves, timing when we could enter this cavity. A few panicked breaths later we entered, and were encompassed in a glowing blue cave as the name suggests. This marvellous blue dome was saturated in stunning blues, made up from a mixture of water clarity, depth and the tiny light source (coming from the only opening a few inches tall from where we had entered). Had there been anything to hold on to inside this cave, we could have spent hours marvelling at this natural wonder. This was one of four caves we were brought to, and while none quite surpassed the beauty of Blue Cave, they all held their own uniqueness. The inviting water was warm and unbelievably clear, and so far, nowhere in the world has been able to compare to it's vivid colours.
We continued our tour with a stop at Sunj Beach on Lopud Island (one of the only surrounding areas that has a sandy beach). Along the way from the dock to the beach we made sure to pick up some dried orange peels dusted in sugar, a must try if you're ever in Croatia. We soaked in the beauty of it all until we packed up one last time to have a five course meal on the boat served by our amazing guide. We filled our bellies with fresh oysters and fish from the sea as we marvelled at the impressive sunset ahead of us, feeling like this was the definition of a perfect day.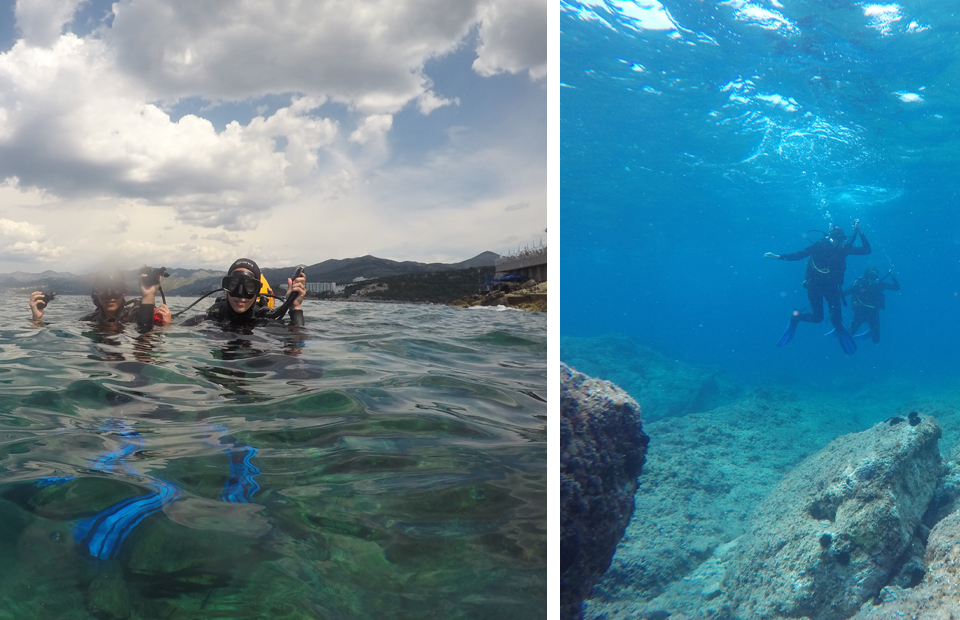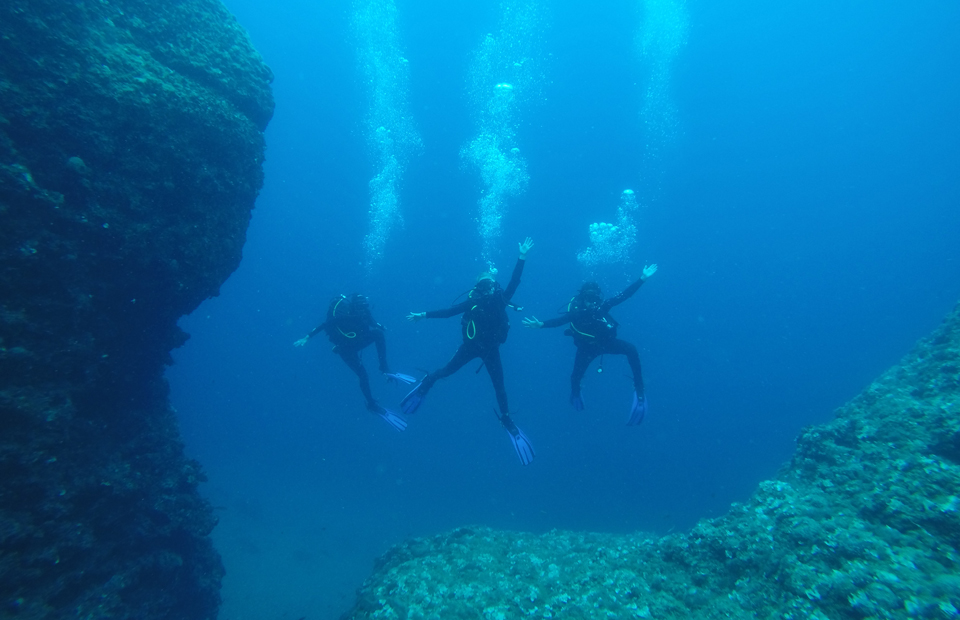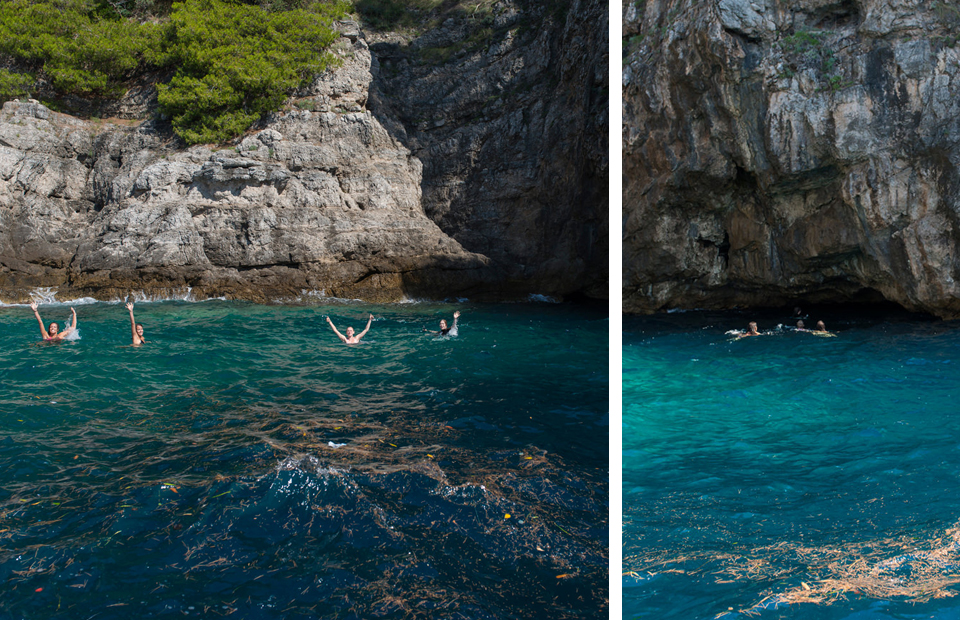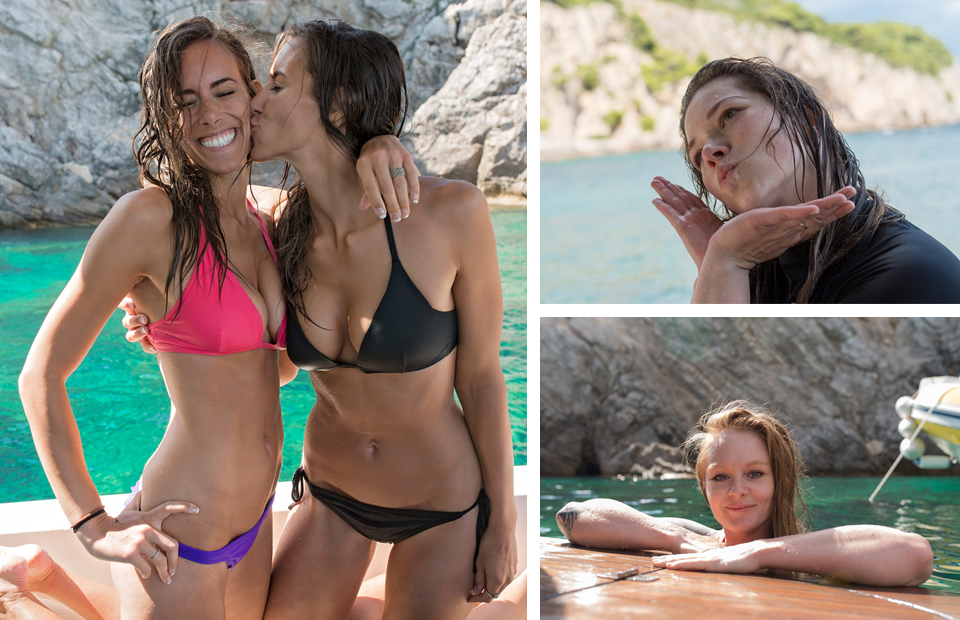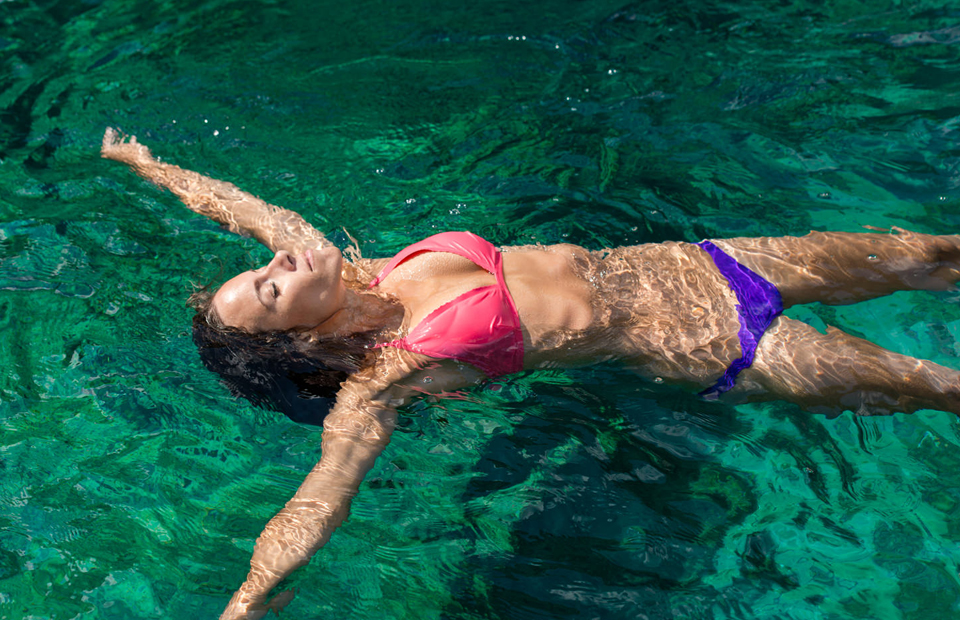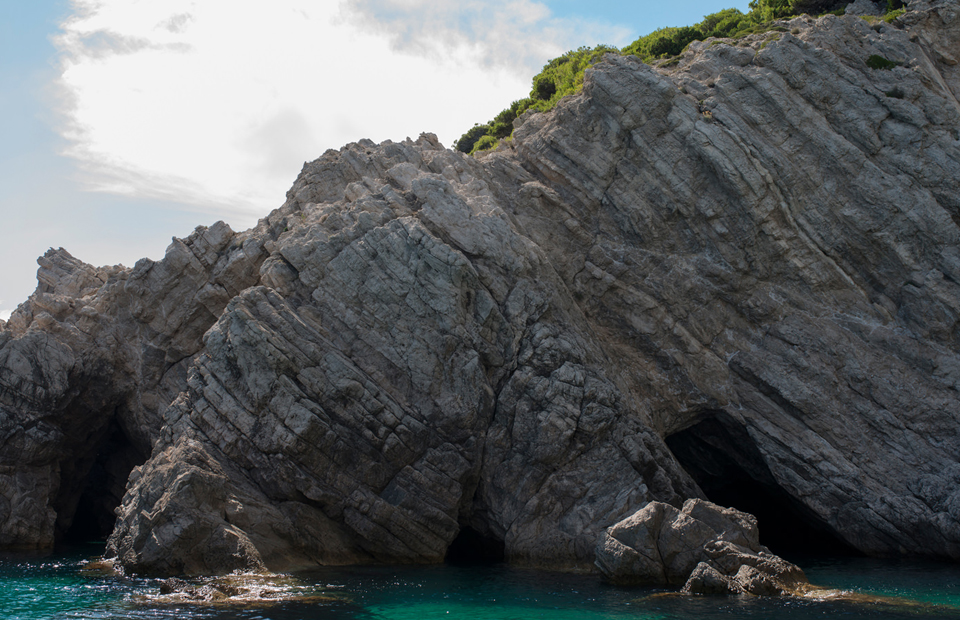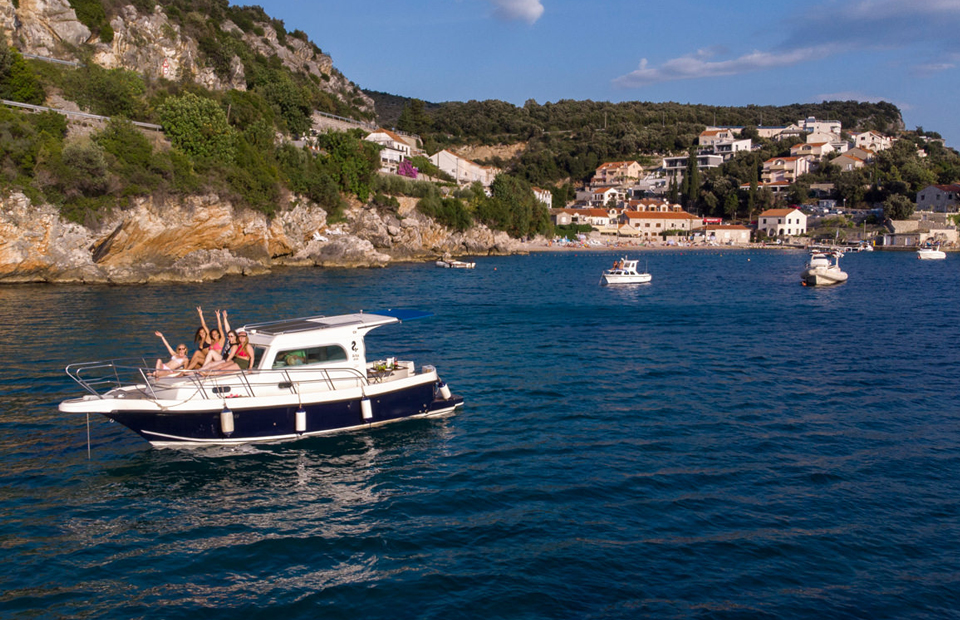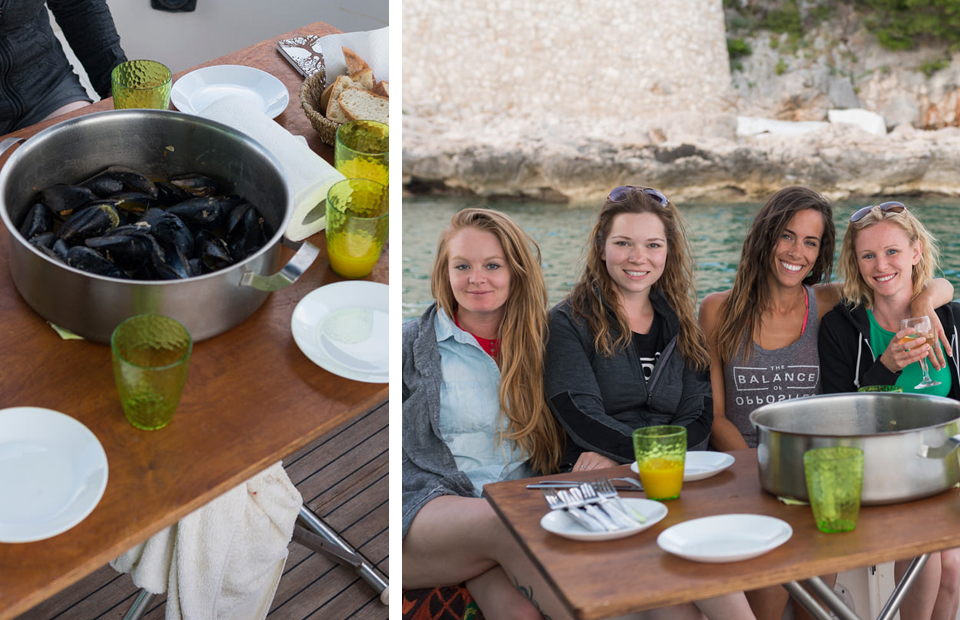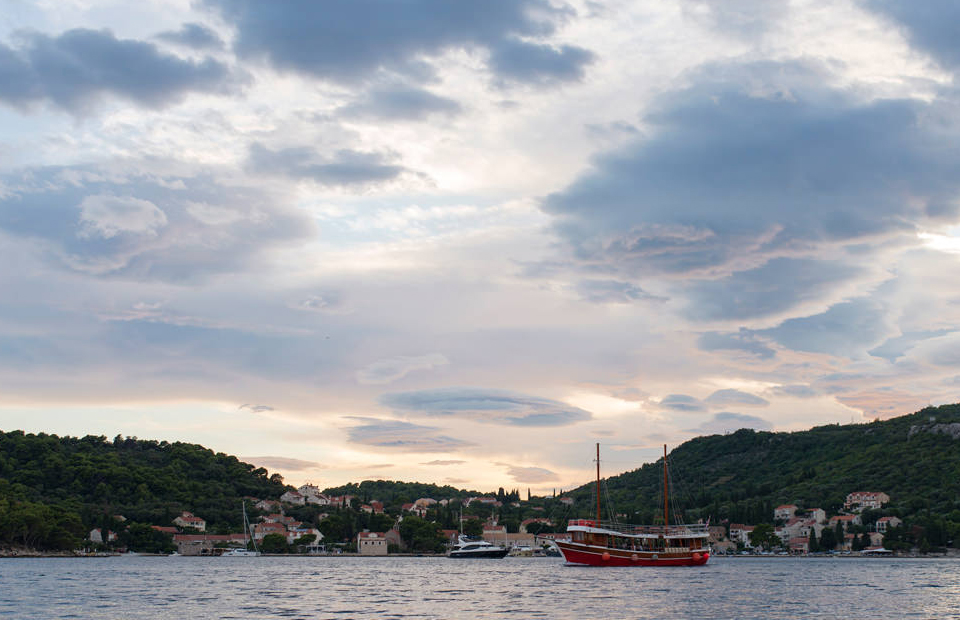 We only had a few hours left to spend in Dubrovnik and visiting Old Town was a must before we left. We spent well over thirty minutes finding parking where we ended up walking about 15 more to get to Old Town. Inside the city walls you will find no cars as the cobbled streets are narrow, and the stairwells steep. The streets are filled with churches, museums, cafes, and restaurants in one of the most preserved medieval cities in the world. As we relaxed and found a place to eat we marvelled at how this old city seems to have remained frozen in time, a truly indescribable experience. Our next adventure awaited us in Brač to visit some friends as they welcomed us into their home.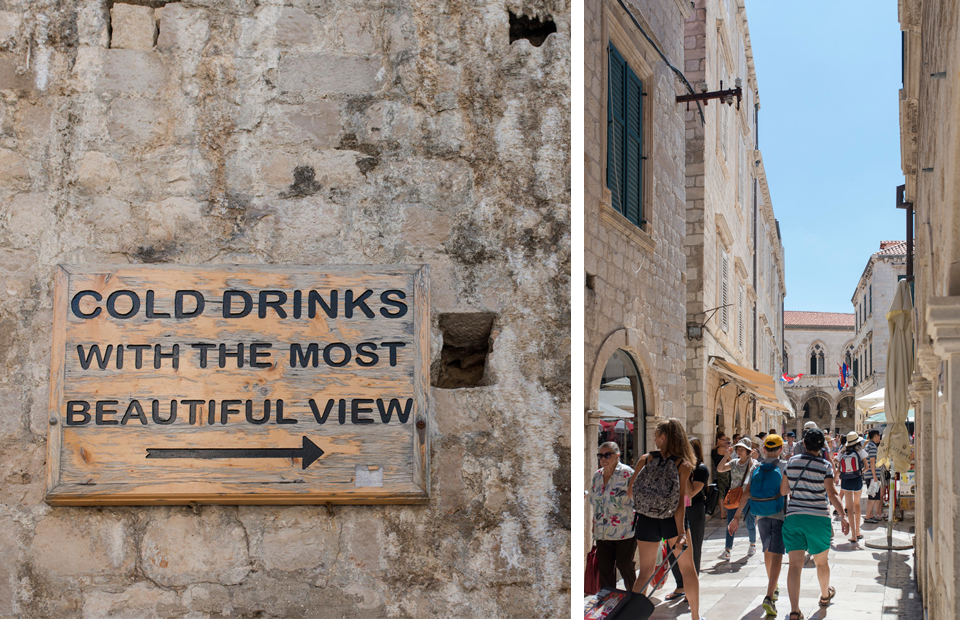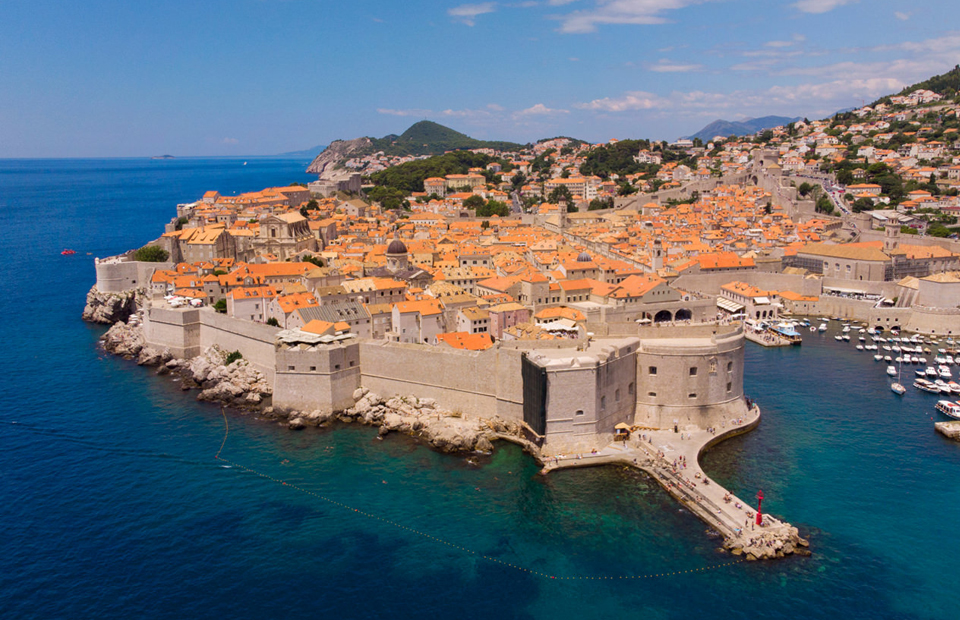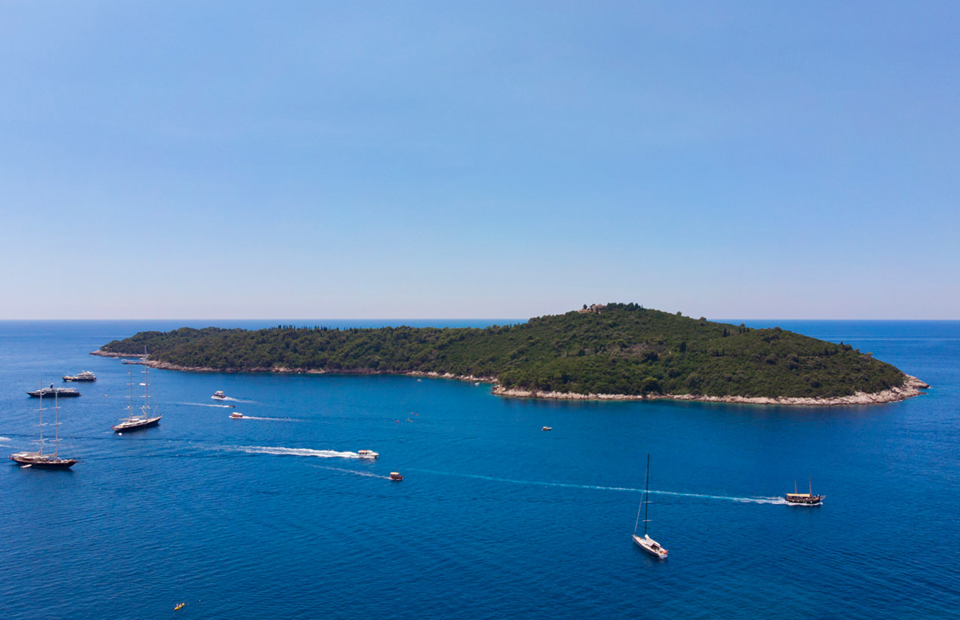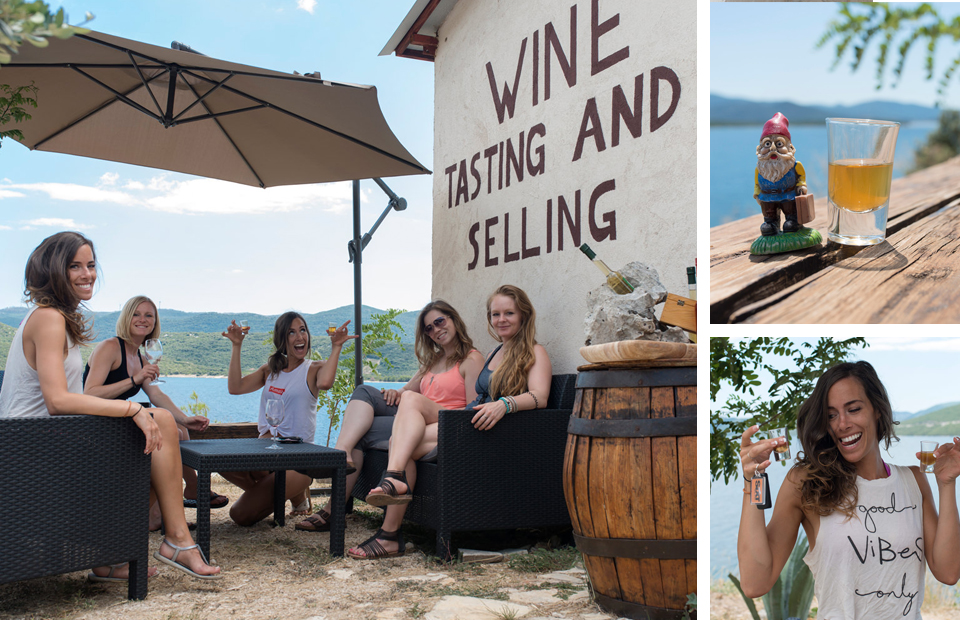 For three amazing nights in Mirca, Brač we were able to stay with friends (Crystal and Mariano) in their beautiful home. This wonderful couple picked up everything and said good-bye to Canada in exchange for beautiful weather year round as they started a new life in Croatia with their family. Our first morning there, we followed Mariano to their Olive Farm where we were greeted by sheep, goats, and chickens amongst breathtaking 180 degree view of the Adriatic sea. We learnt all about the hard work and passion it takes to create a lifestyle of "living off the land."
After our morning tour we had the absolute pleasure of having the best breakfast of our lives prepared by Crystal. Our percolated coffee had fresh squeezed goats milk from just earlier that day, our quiche was made from the eggs of the chickens we had just photographed, and the vegetables were picked fresh from their garden.

After our amazing breakfast we got ready to hike to the most famous beach in all of Croatia… Zlatni Rat. We drove up to Vidova Gora (the highest island mountain on the Adriatic), and we reversed hiked… as in we started at the top of the mountain and worked our way down to the beach. We started following Mariano down the stone covered path while watching out for gigantic spiders hiding in the trees. Had Mariano not been our guide, there is also a way-finding system (a small white circle within a bigger red circle) that you could easily follow. By the time we made it down the mountain all we wanted to do was get into that amazing water! If you were to look at Zlatni Rat beach from a birds eye view, the direction of the wind and currents of the sea can completely change the colour and appearance of this pebble beach. The remaining time we spent on Brač was very exciting as we experienced Croatian history as their soccer team was going to the Fifa World Cup semi finals to battle France for first place in just a few days time.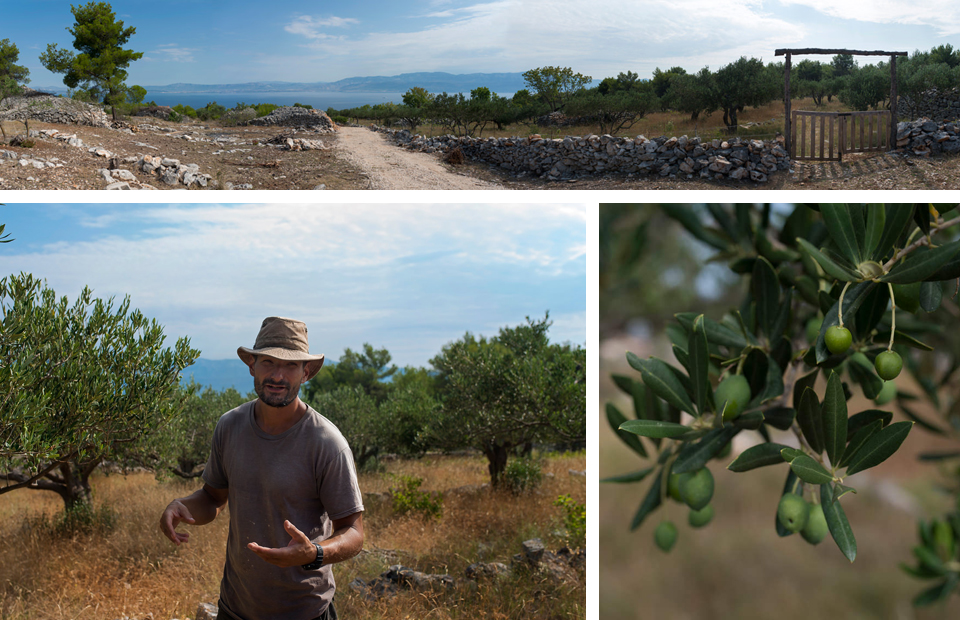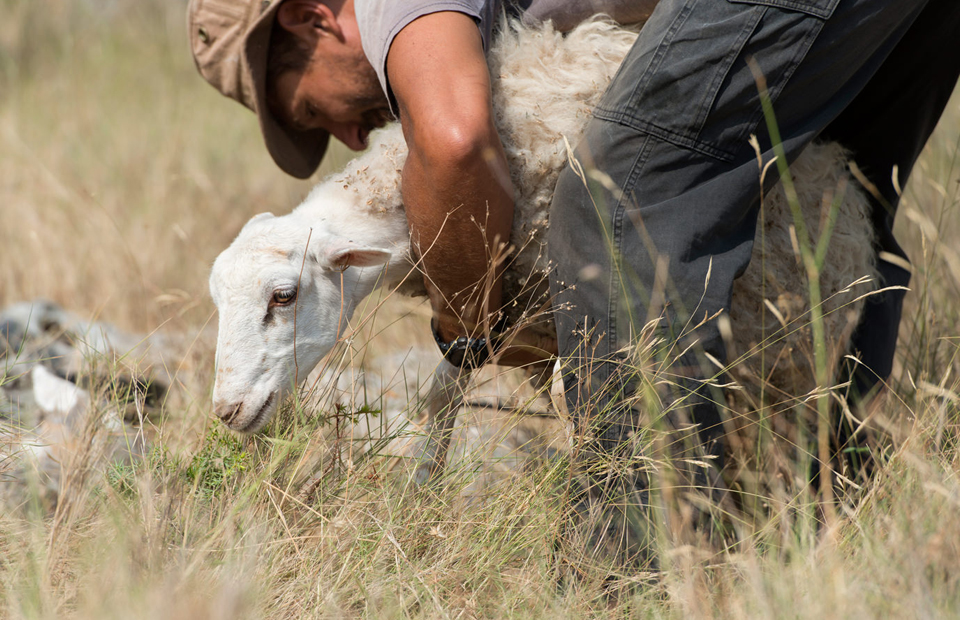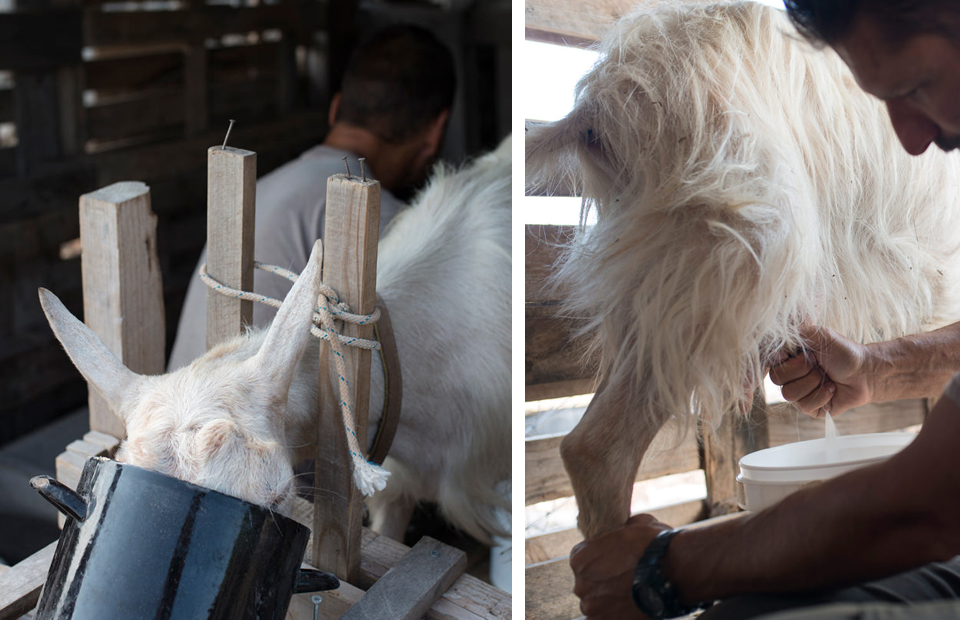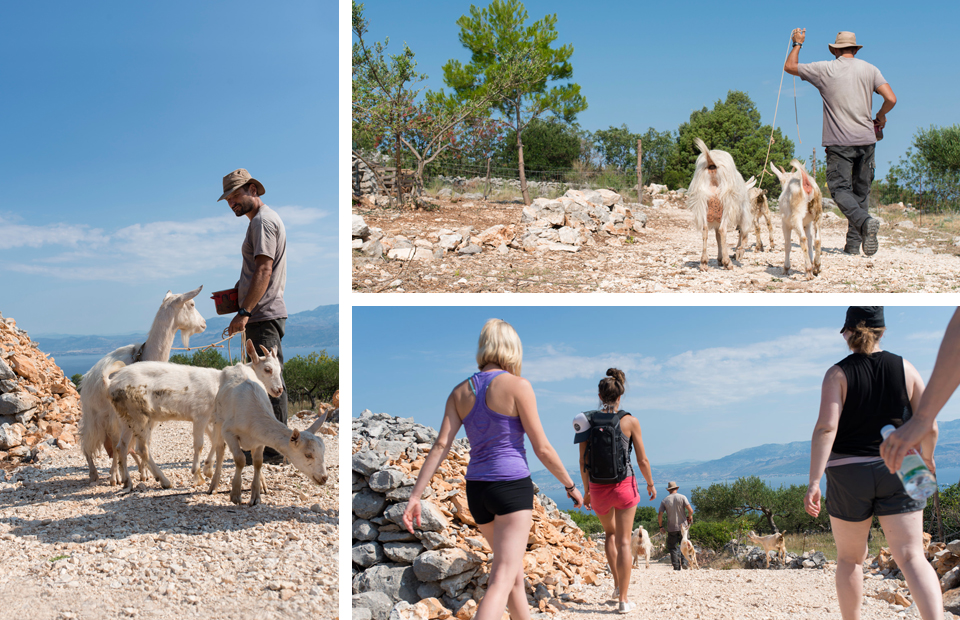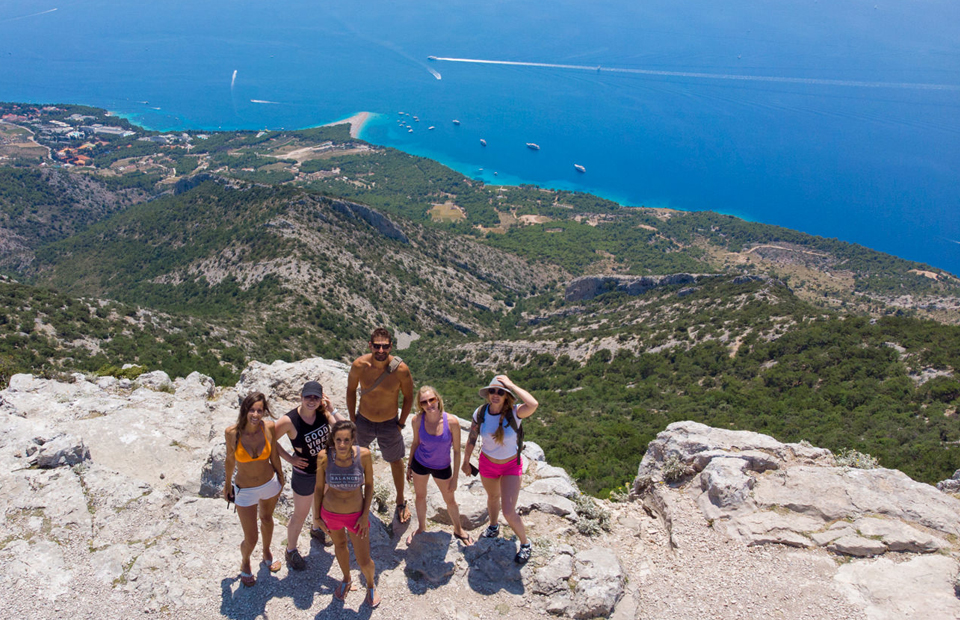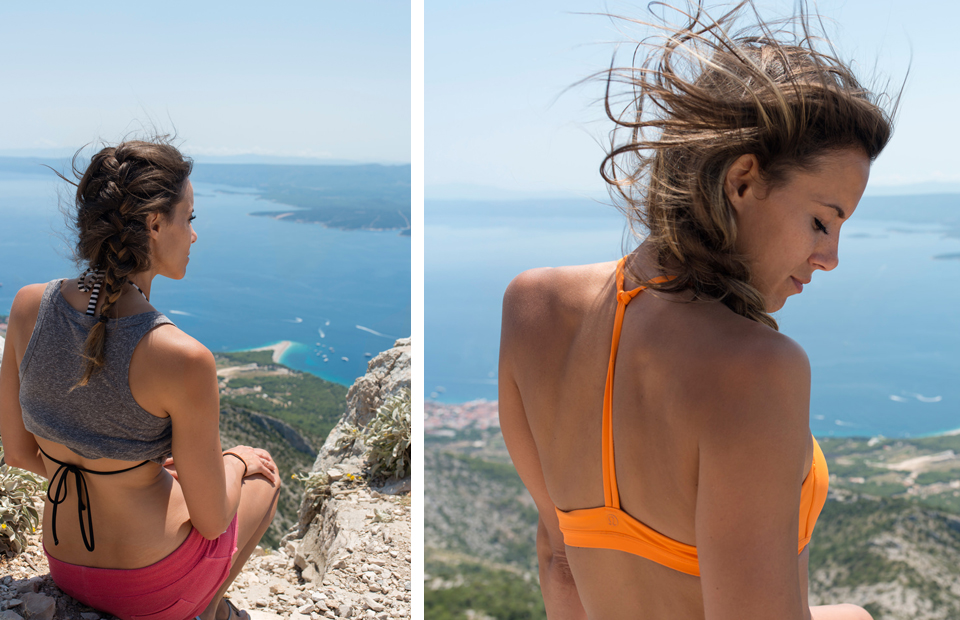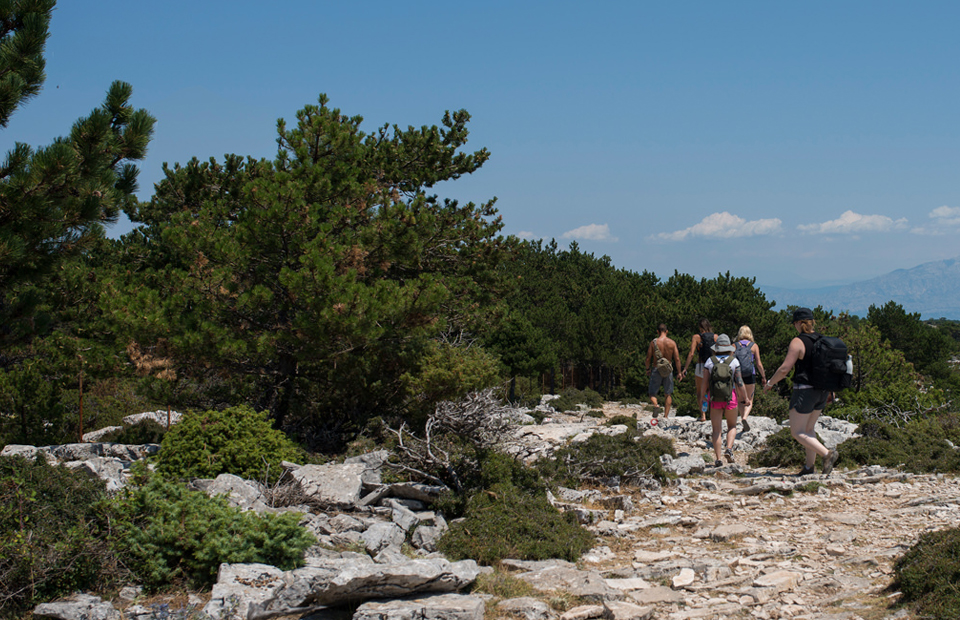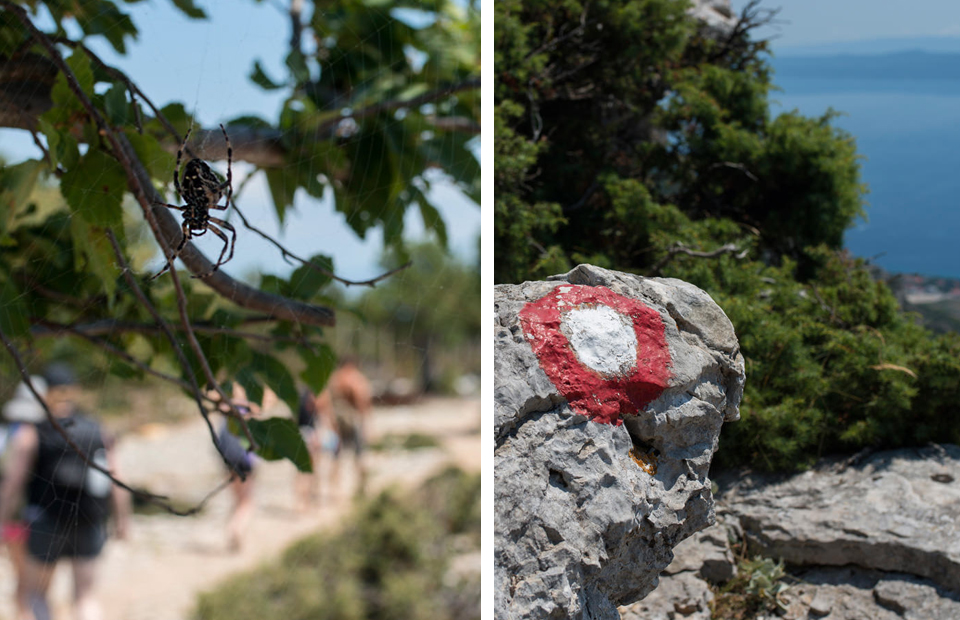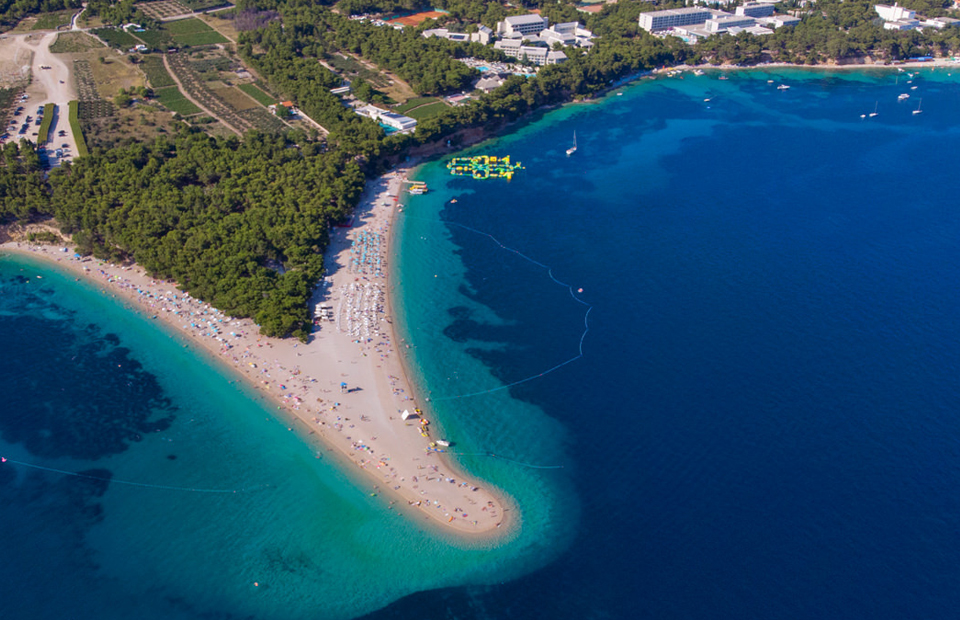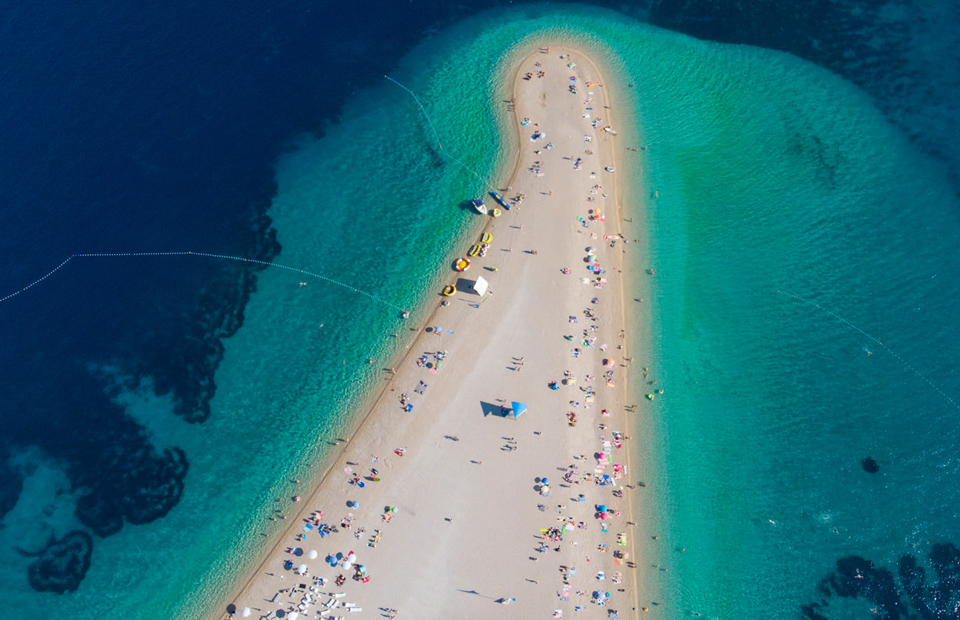 One of our girlfriends wanted to take a walking tour in Split, so that's what we did the afternoon we got back from Brač. This tour began with us rubbing the foot of a 8.5m statue by the name of 'Gregory of Nin," where we were told that if we rubbed his toe, he would grant us a wish. So far… both of our girlfriends wishes have come true! His foot has been rubbed so many times it now appears gold (now that's a lot of wishes). As we stepped through the Golden Gate, we continued our tour through the Diocletian Palace admiring the ancient fortress made up of limestone and white marble that lies in the heart of Split. After the tour we ended the night on the town with some dancing alongside the sea, another perfect night in Croatia for the books.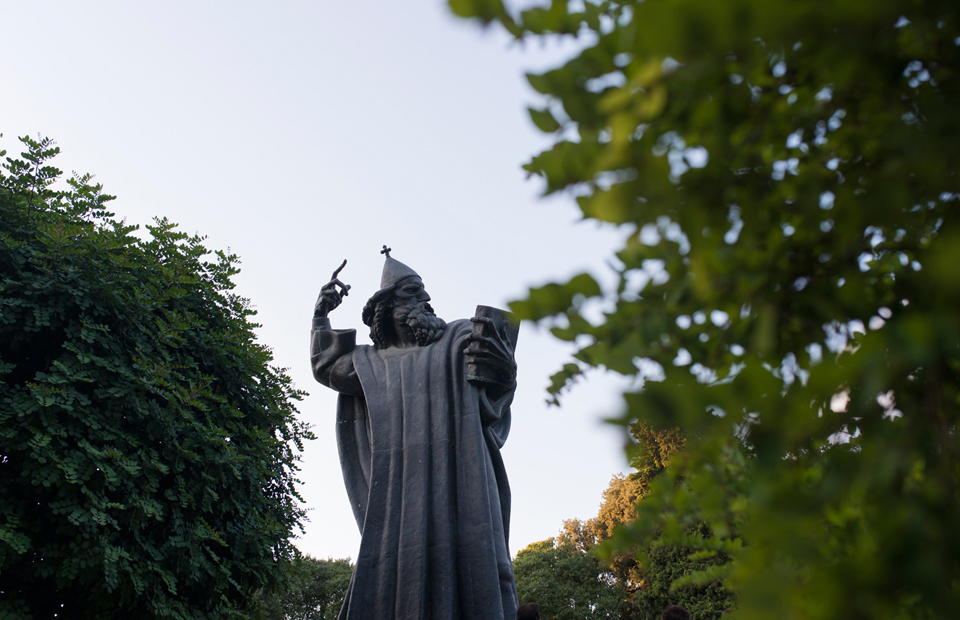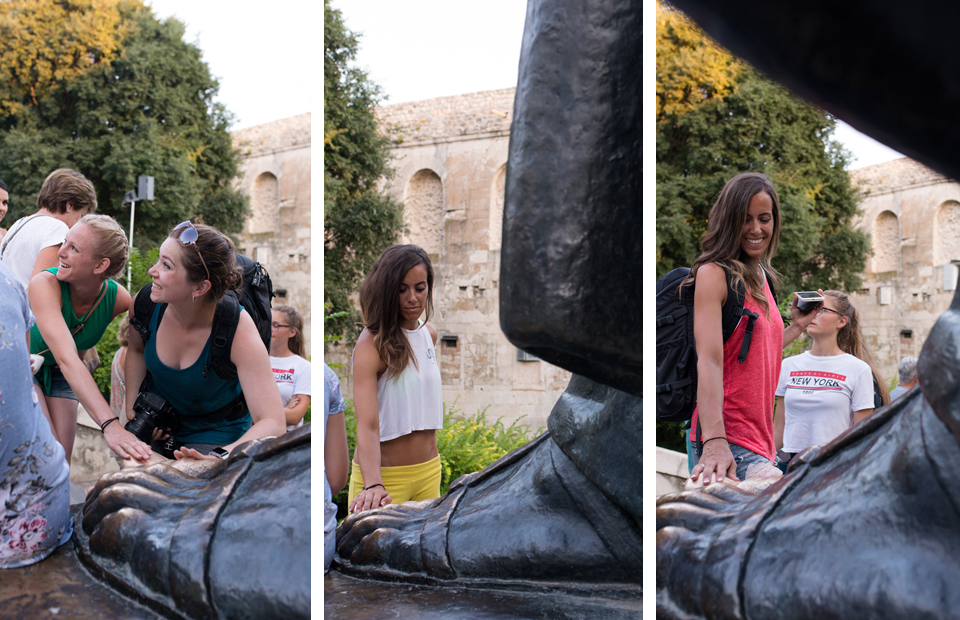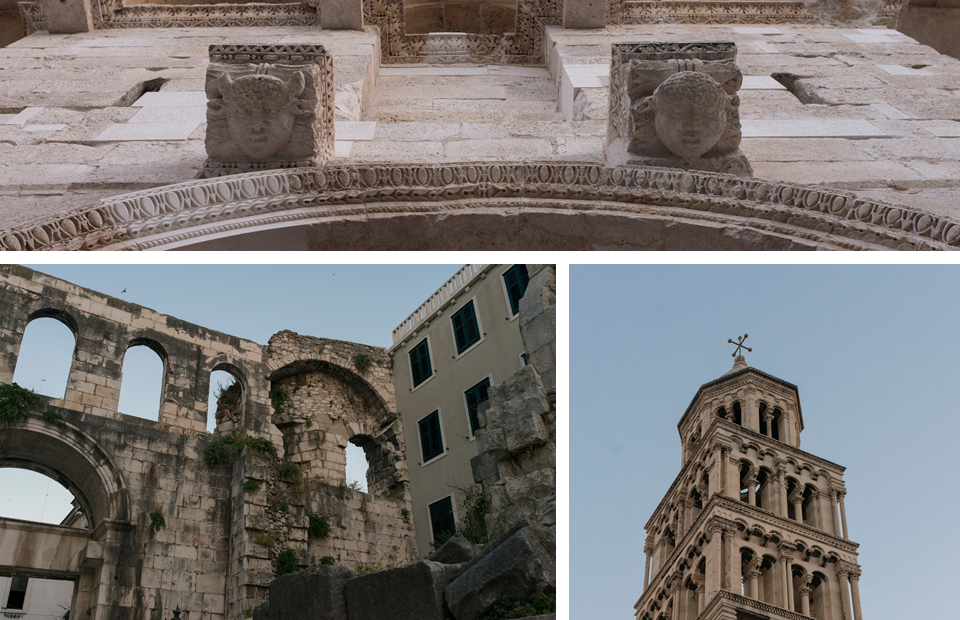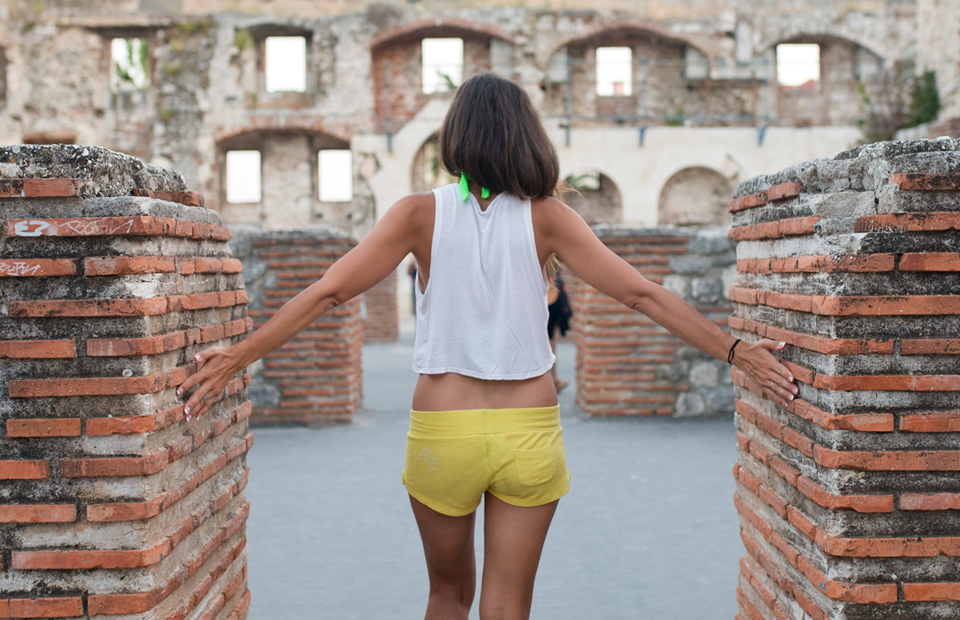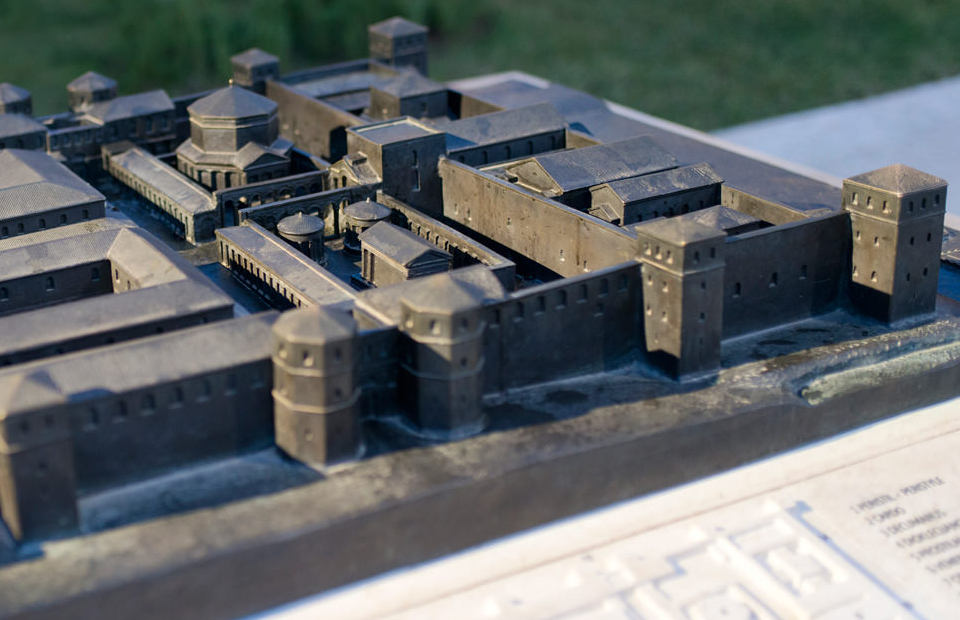 Before we headed to Krka National Park we quickly checkout out the Fortress of Klis (as recommended by Mariano). This beautifully designed fortress overlooks the entire city of Split, and is commonly recognized from Game of Thrones as the infamous Walls of Mereen. It is surrounded by vineyards, almond trees, and olive groves with panoramic views you truly have to see for yourself. As we headed northwest for an hour we finally arrived at Krka, and followed a path of wooden planks that ran along the entire park.
Everywhere you looked was abundant with lush flora and fauna, and while we only saw a few types of fish, frogs and snakes… there are well over 200 types of species (a lot for an area of only 109 square kilometres)! The further we walked, the closer we found ourselves surrounded by waterfalls, gorges and natural swimming pools… it was more beautiful than all the pictures that lured us here to begin with. The water was warm and clear, and we spent the majority of our day soaking in our own little personal pool. We stopped at a booth for lunch for freshly made crepes with a Lino Lada spread (imagine melted Kinder chocolate), and agreed we could all die happy after today.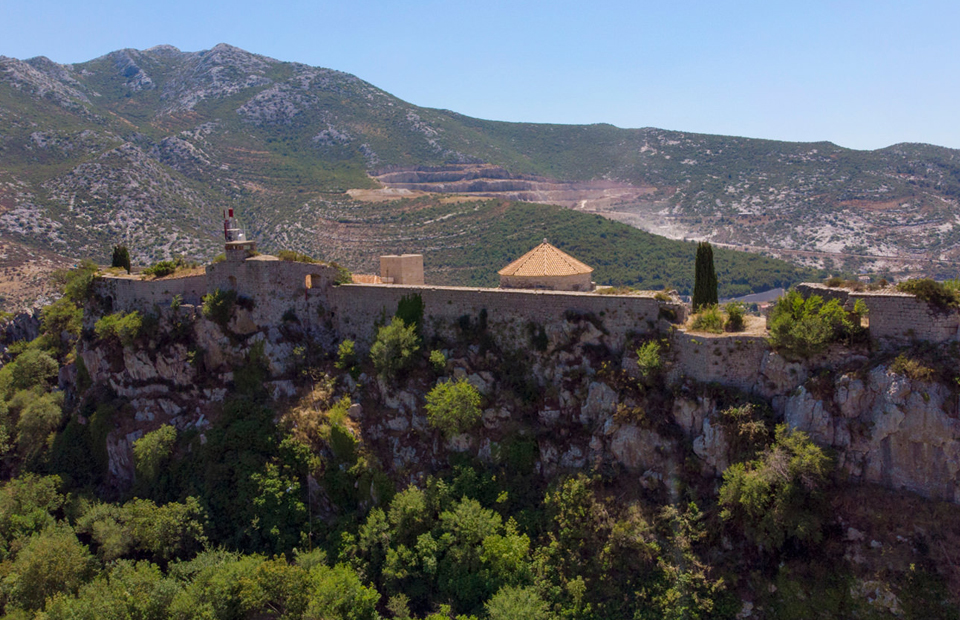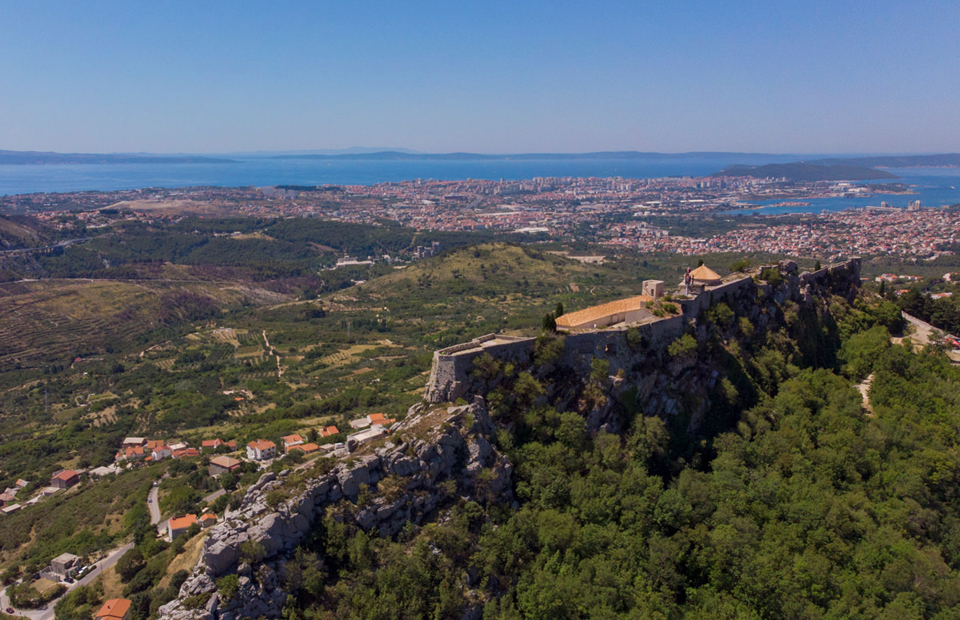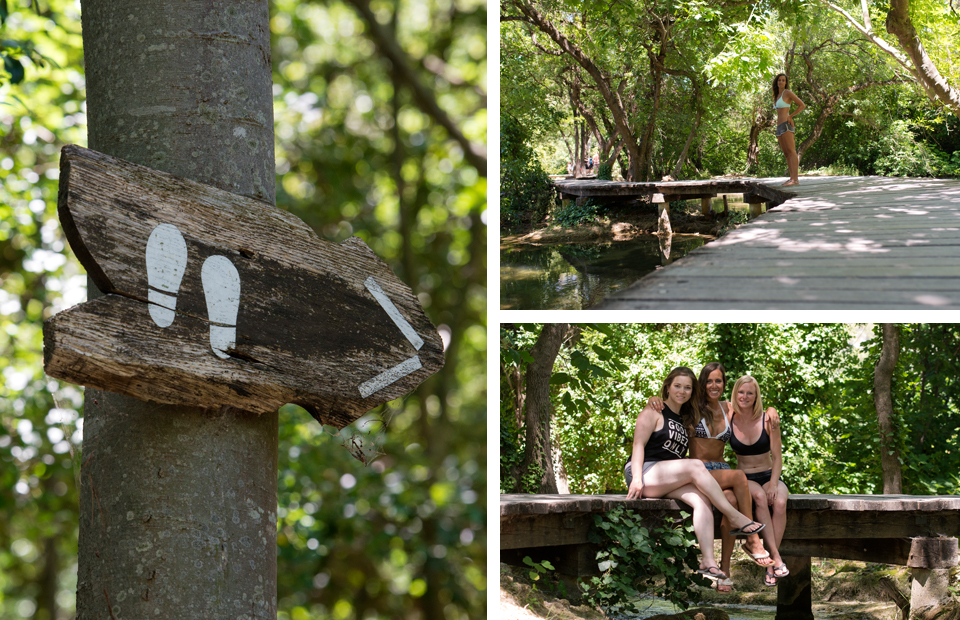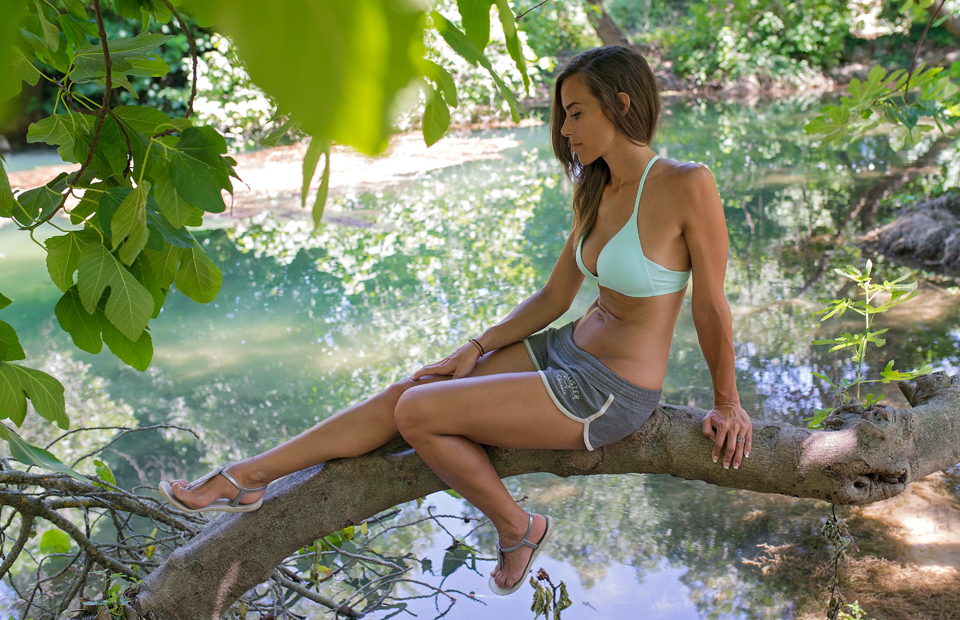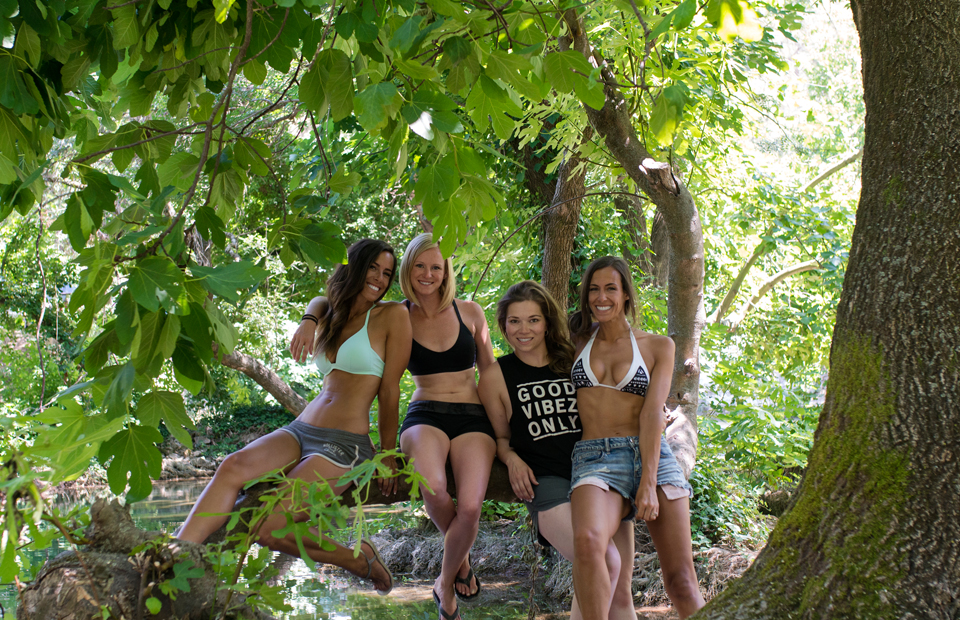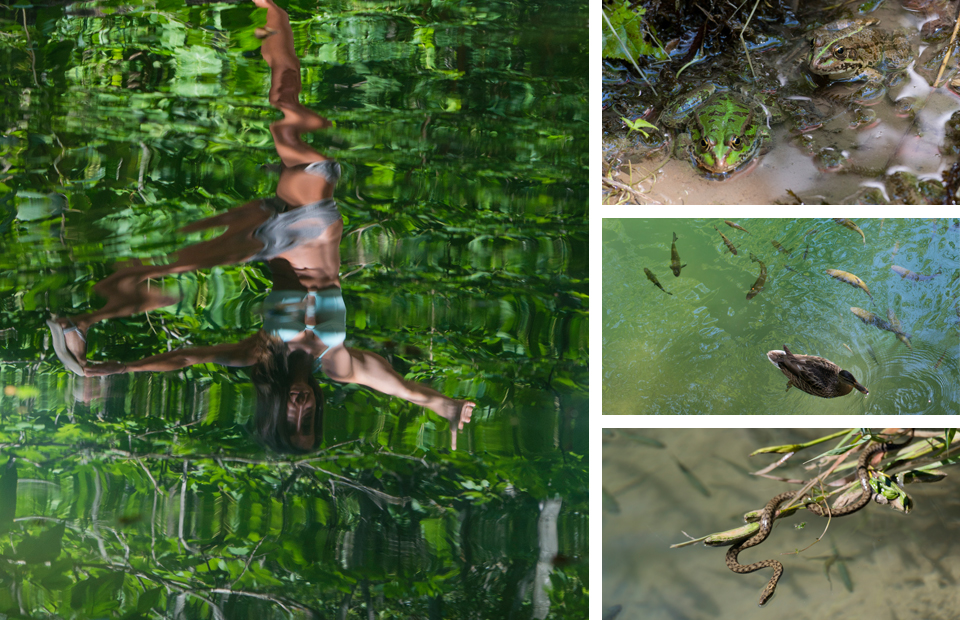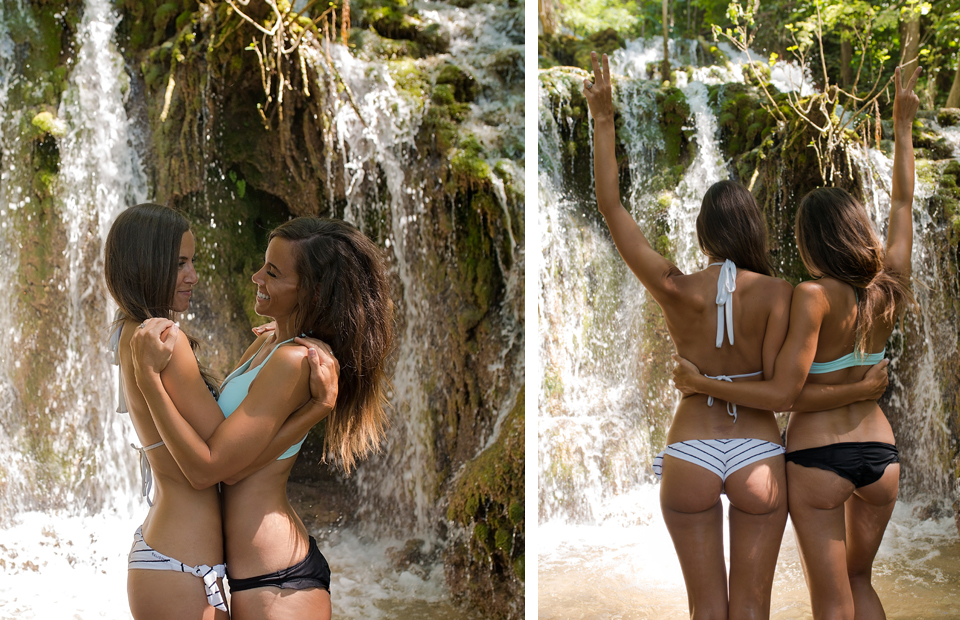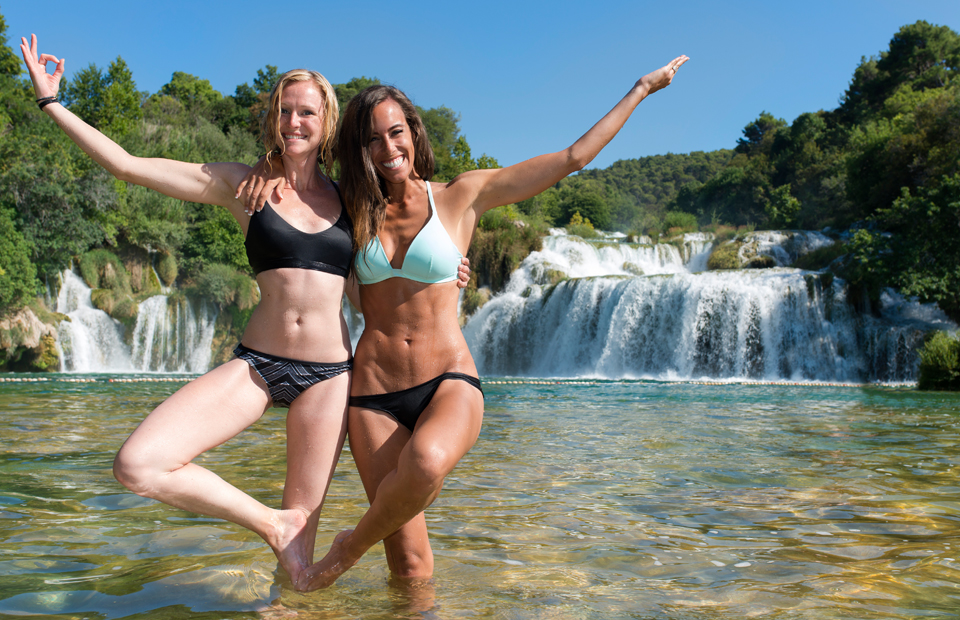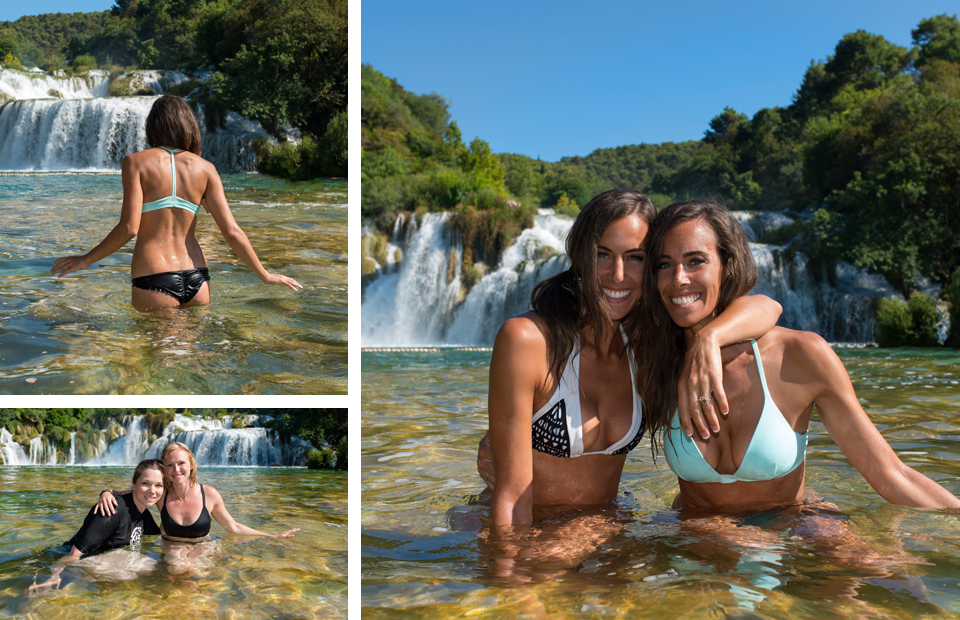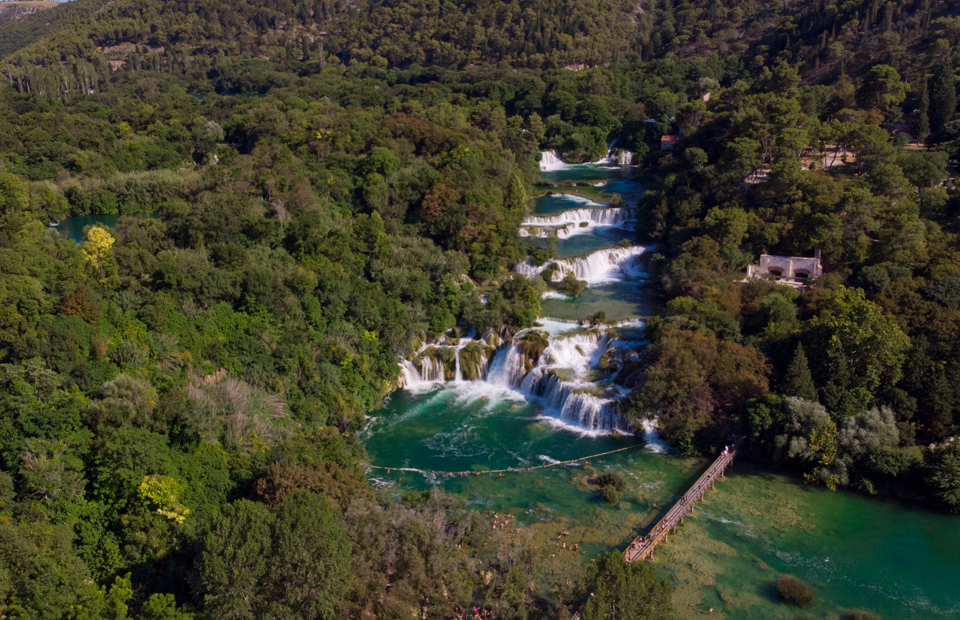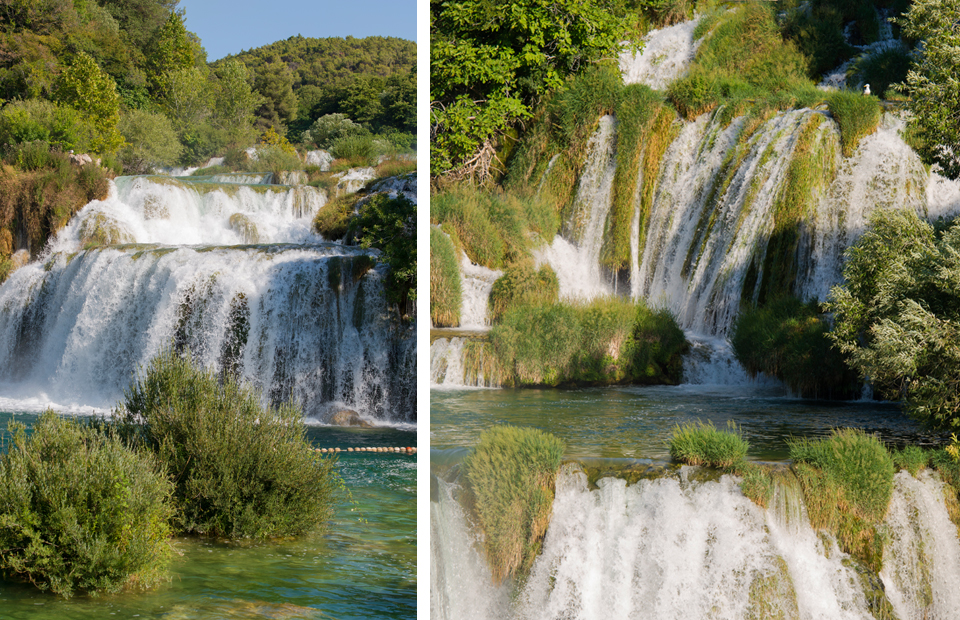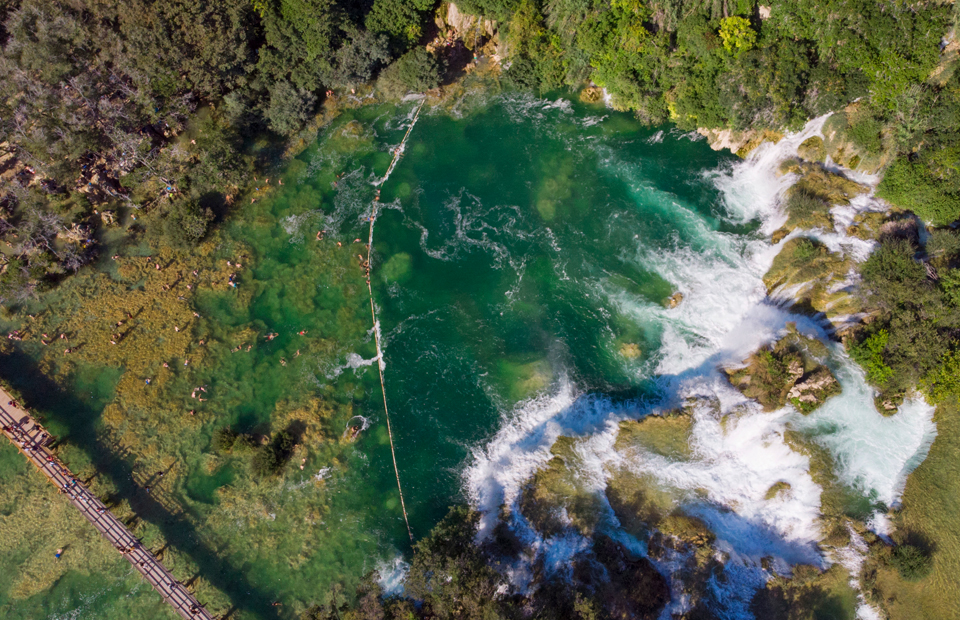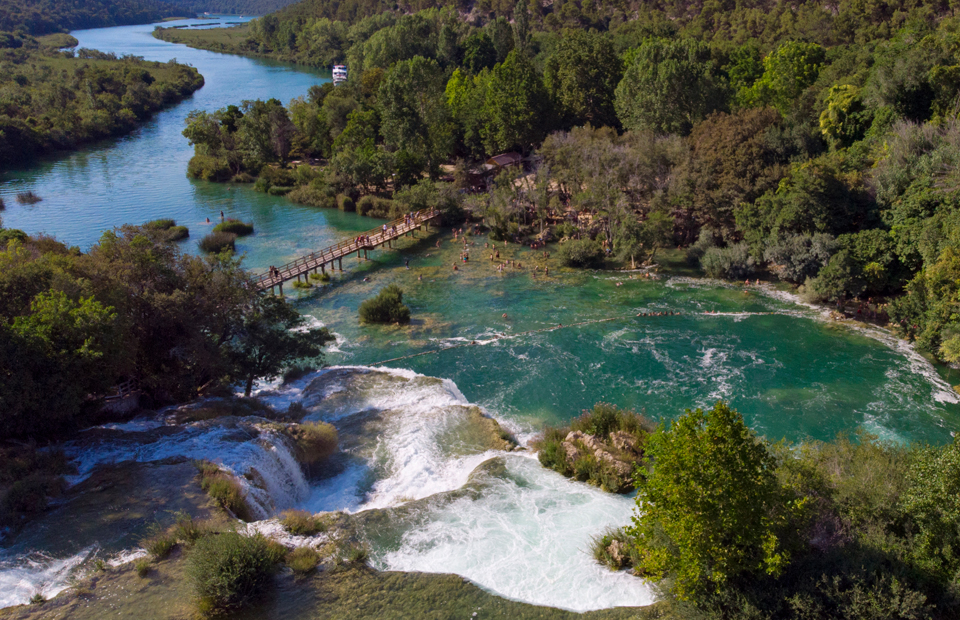 We wanted nothing more than to experience a skydiving jump during sunset… but alas the timing of the Fifa World Cup finals had our tour guides desperately begging us to change our jump times to much earlier in the day. Since this was the first time Croatia had ever made it to the semi-finals we decided to jump during the day and like the rest of Croatia, join everyone in the town square to watch the game from there.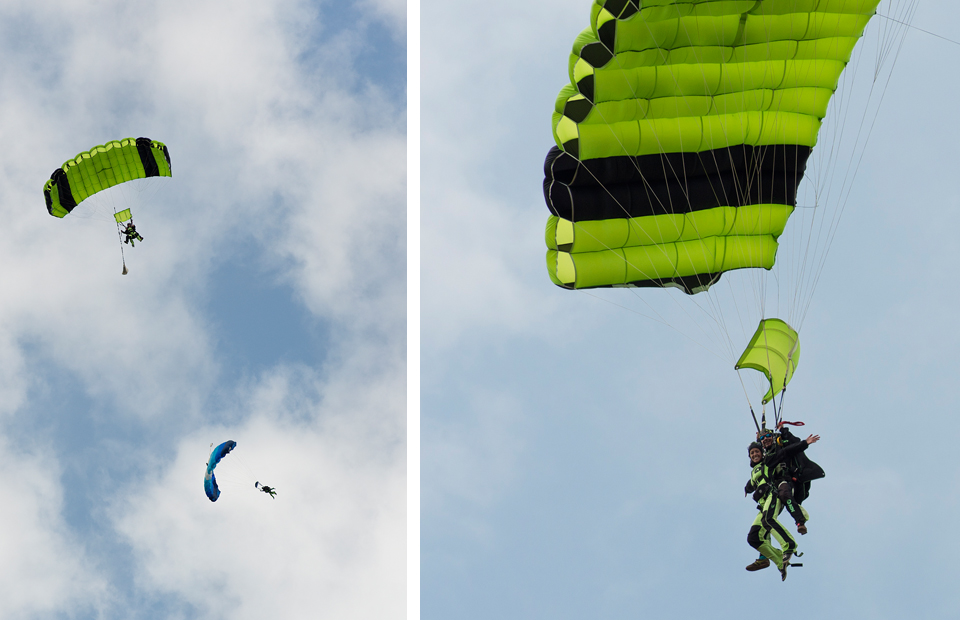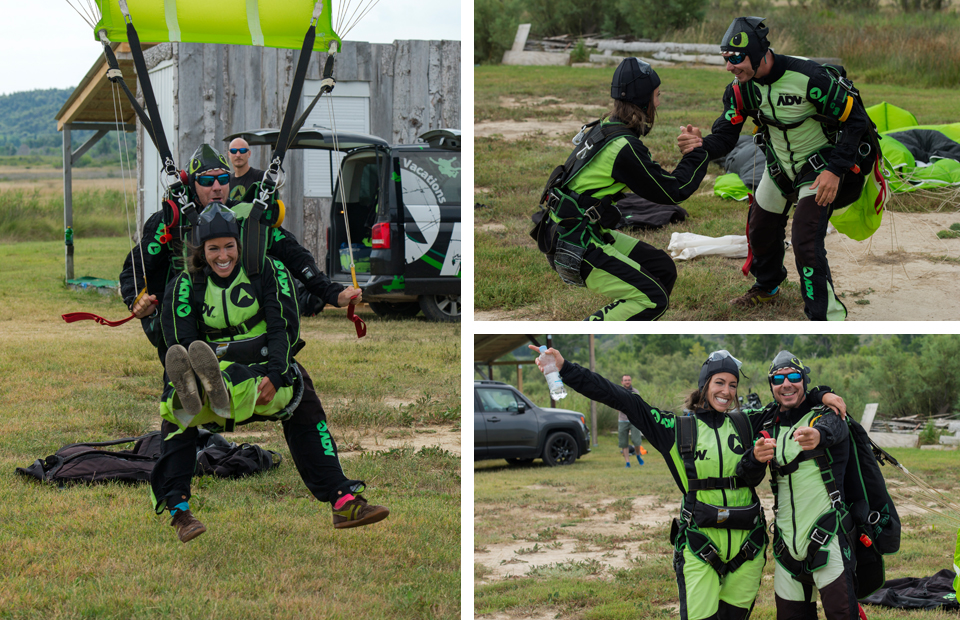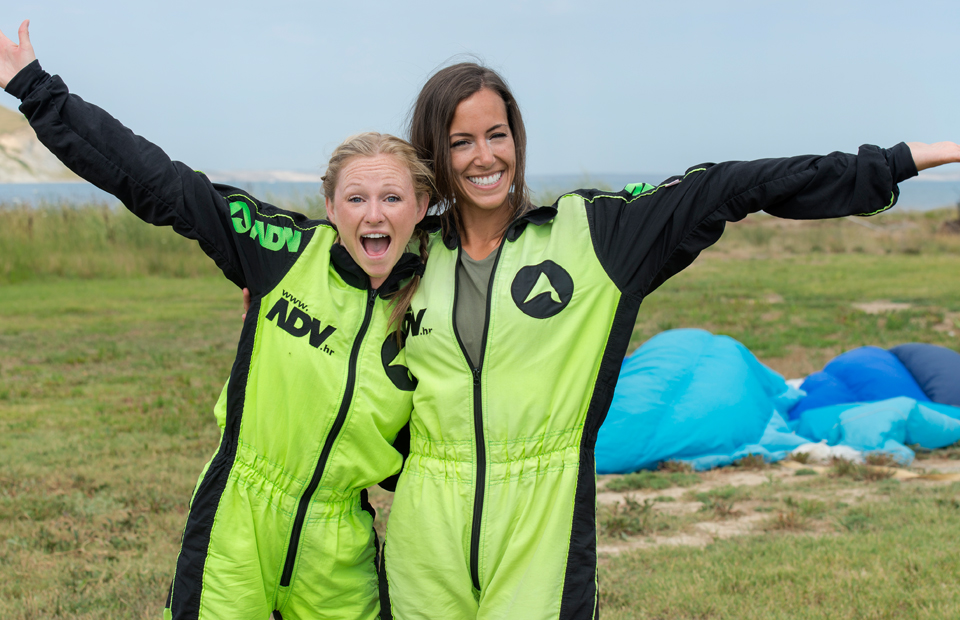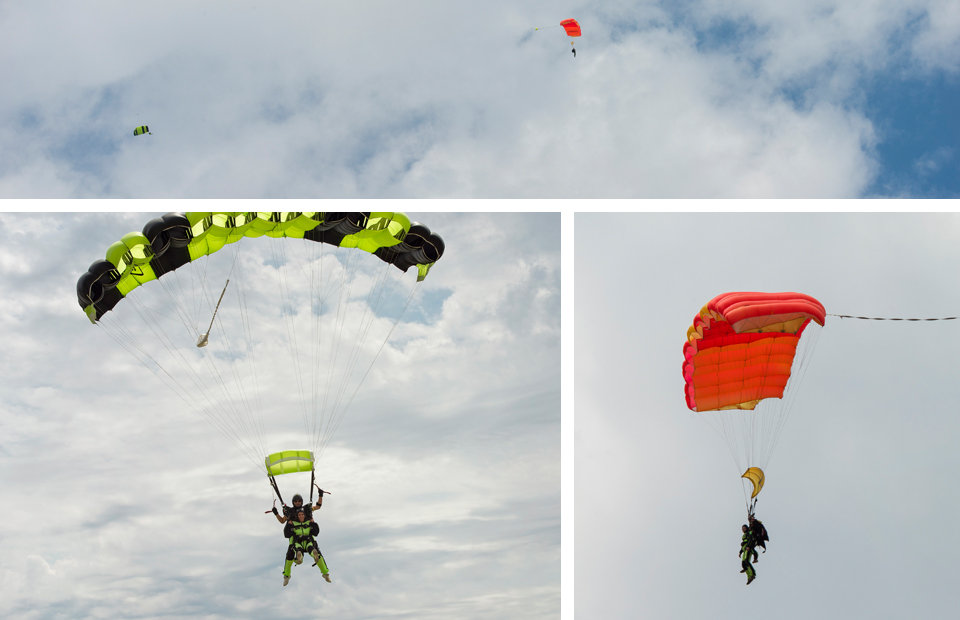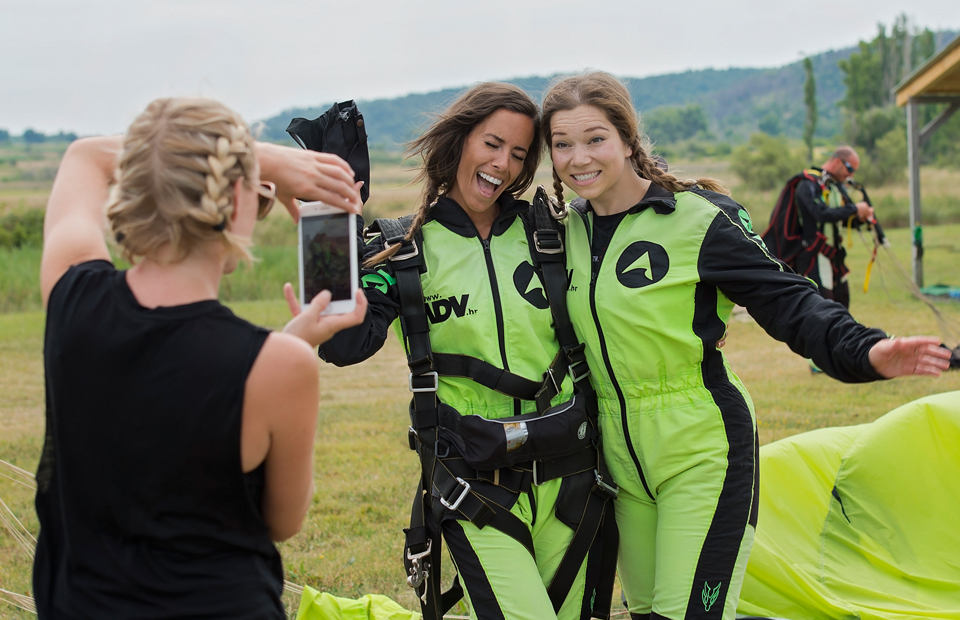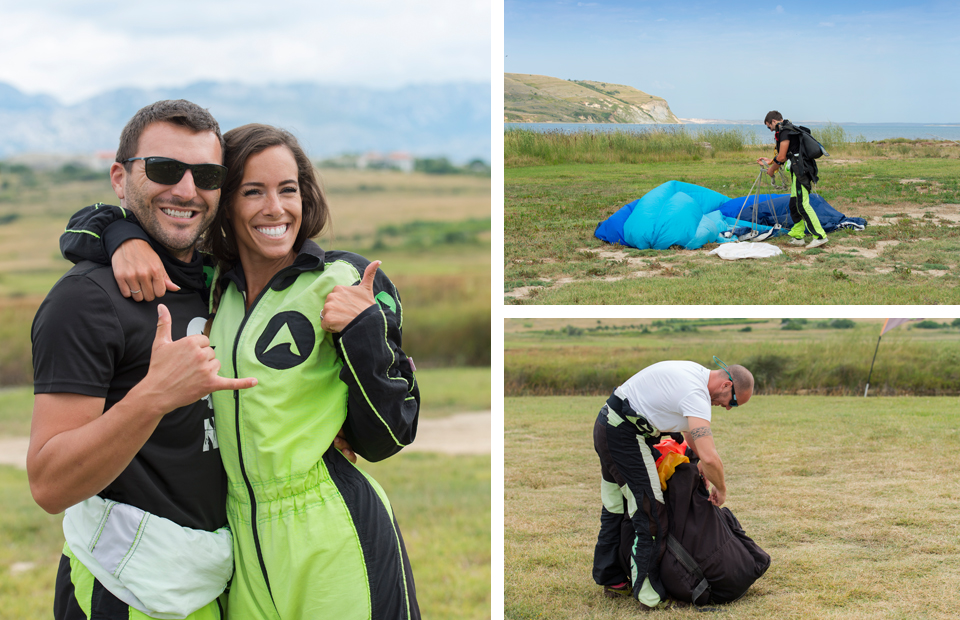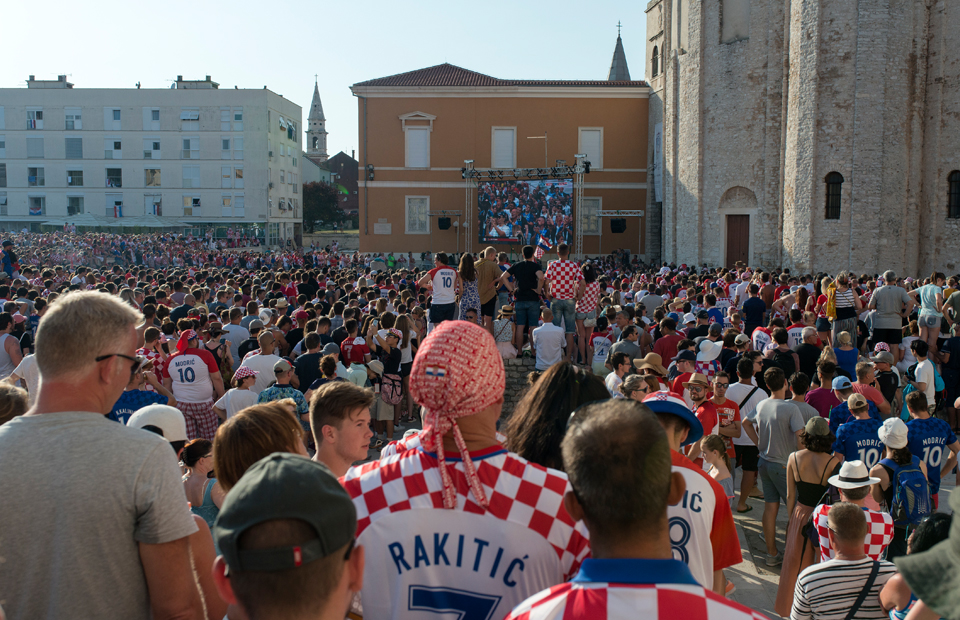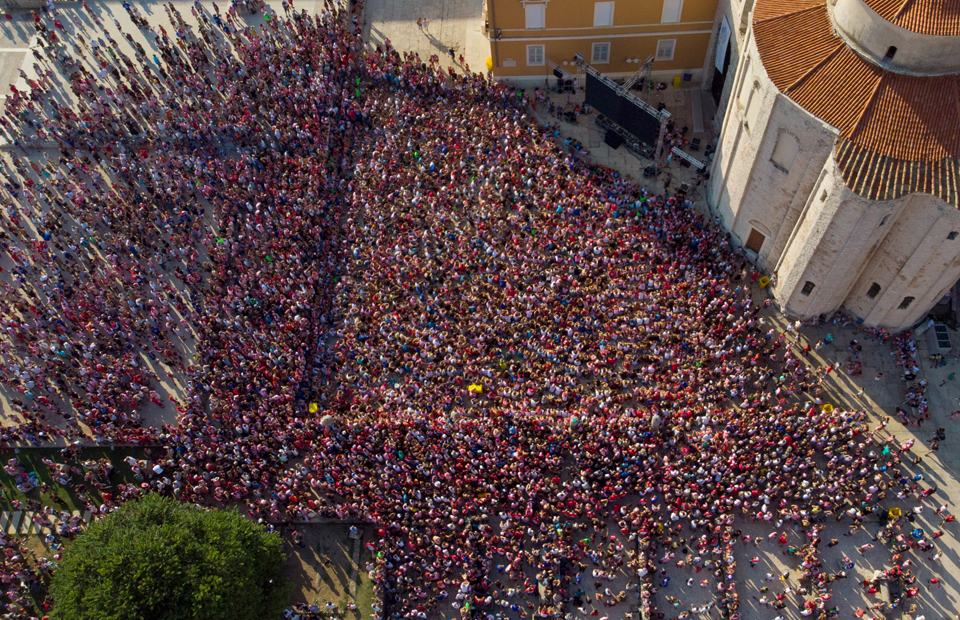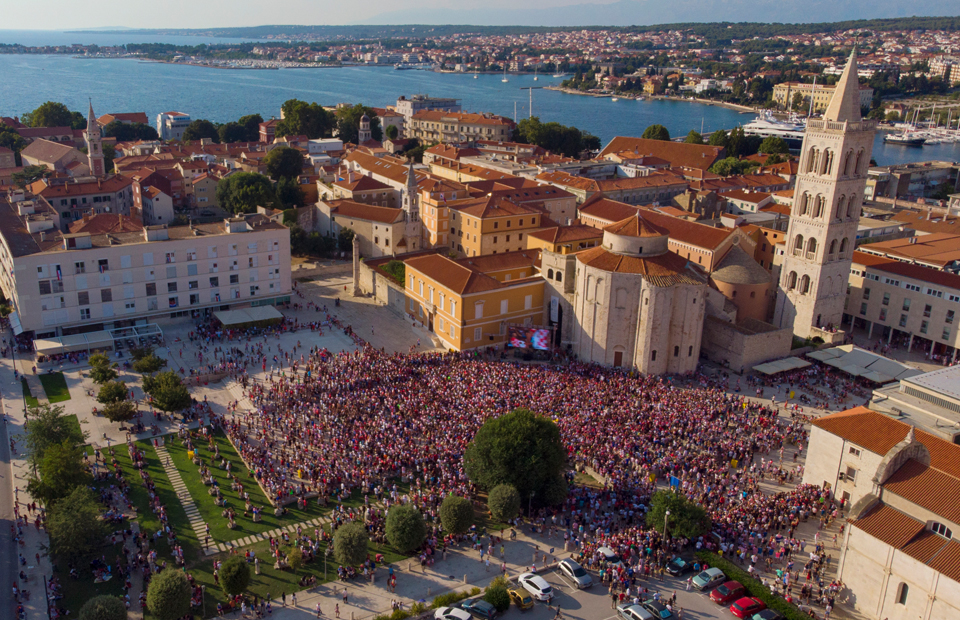 When you're faced with an extremely long layover, there are many things you can do in an airport to pass time, our favourite being… sneaking a barre class in. The perfect hip height railings were practically begging us to use them as barres, so we busted out our music, socks, and moves to one of the most memorable barre classes we've ever taught. An hour of relevés, pliés and shakes made the time fly by, and after much driving around the coast, a little workout.